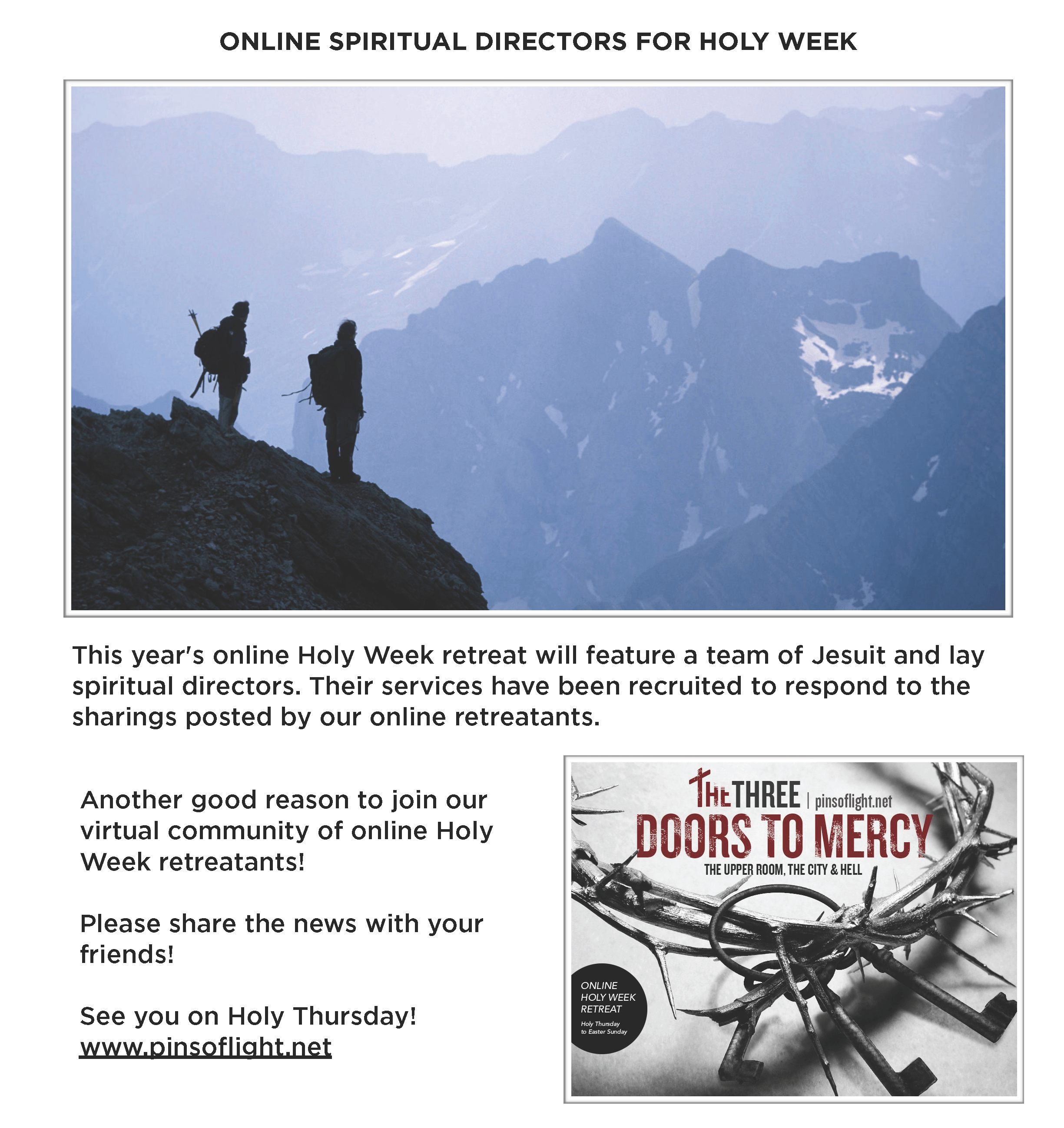 In this Jubilee Year of Mercy, our online Holy Week retreat this year is called "THE THREE DOORS TO MERCY: THE UPPER ROOM, THE CITY, AND HELL."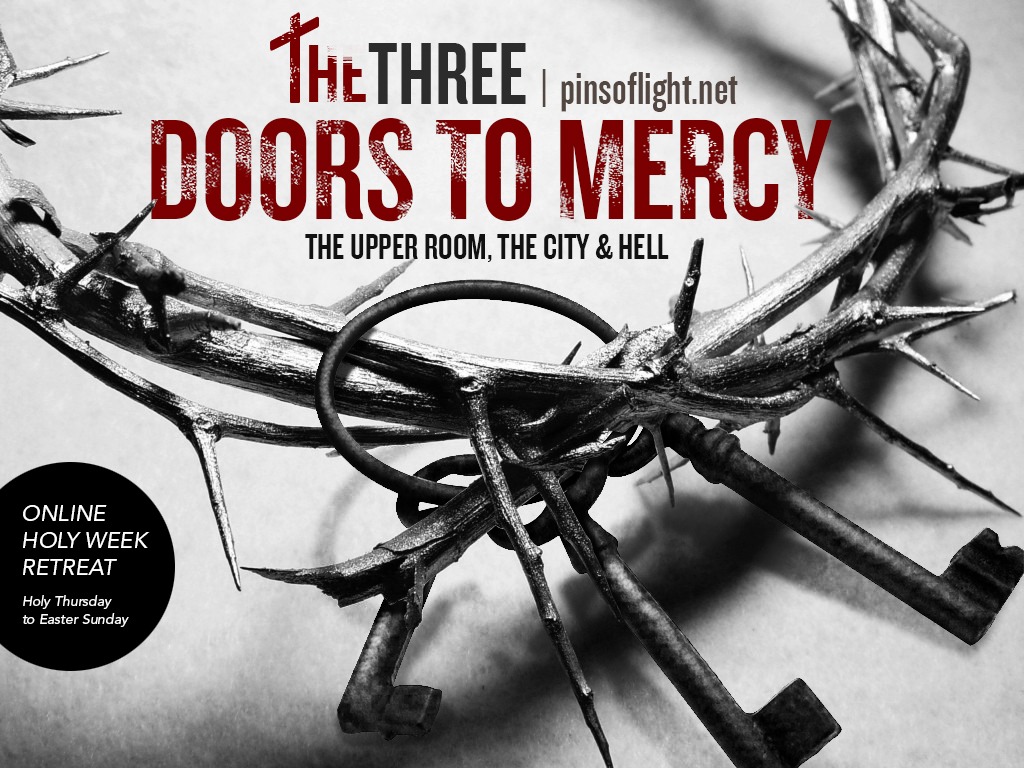 This Holy Week, three special doors lead to God's mercy. They are found in the Upper Room, the City of Jerusalem, and Hell.
Each of these doors will open on Holy Thursday, Good Friday, and Black Saturday. Learn about these virtual doors of mercy. Find the key to each of them, and walk through them.
Begin with a short Pre-Retreat Exercise. This will take about five minutes. Click HERE.
If you have friends you'd like to invite to the retreat, send them here or ask them to register HERE.
IMPORTANT NOTE: Our online retreat will feature video clips and music, so it would be ideal if you can make sure you have your earphones/speakers.
HOLY THURSDAY RETREAT
Available by 08:00 am (UTC+8, PH Time)
on 24 March 2016
Click HERE
GOOD FRIDAY RETREAT
Available by 08:00 am (UTC+8, PH Time)
on 25 March 2016
Click HERE
BLACK SATURDAY/EASTER SUNDAY RETREAT
Available by 08:00 am (UTC+8, PH Time)
on 26 March 2016
Click HERE