On the 8th of December last year, Pope Francis ceremonially opened the Holy Door at St. Peter's Basilica to mark the beginning of the Extraordinary Jubilee of Mercy.
As the Holy Father said in his homily that day:
"To pass through the Holy Door means to rediscover the infinite mercy of the Father who welcomes everyone and goes out personally to encounter each of them."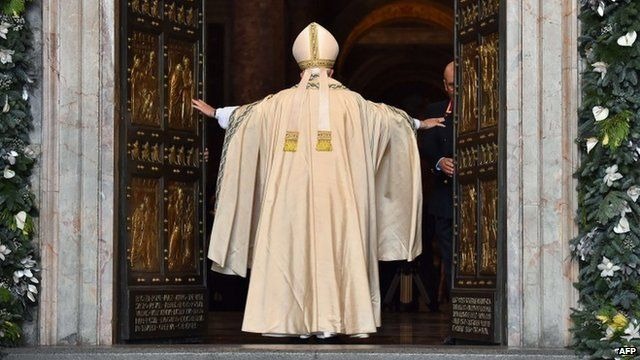 This year our retreat is quite appropriately called "THE THREE DOORS TO MERCY: THE UPPER ROOM, THE CITY, AND HELL."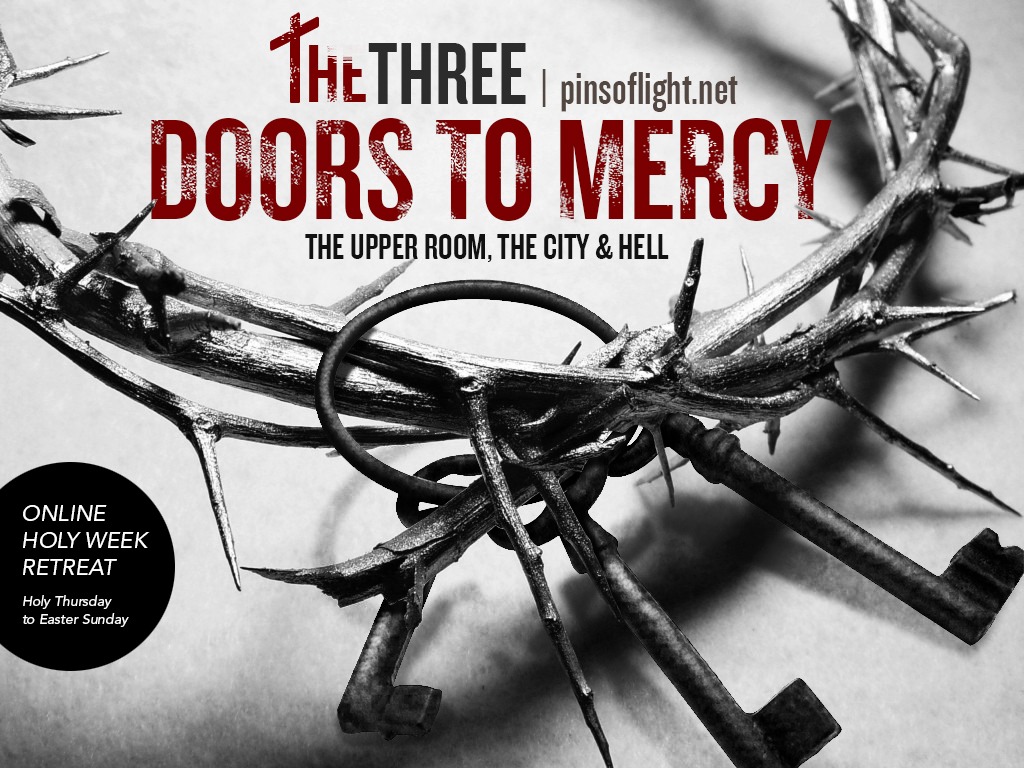 What better way to observe the Jubilee Year of Mercy this Holy Week than to join our online Lenten retreat?
We hope that just like the estimated 10,000 holy doors in churches all over the world, our three virtual doors will also lead those who enter them more deeply into the mercy of God.
Now on its ninth year, the online retreat offers three sessions that you can do anywhere at your own time and pace. Each session may take about 30 minutes to an hour, depending on the rate that you set for yourself.
The first session will be available on the eve of Holy Wednesday. The second one starts on Holy Thursday night, and the last one on the eve of Black Saturday.
To prepare yourself for our retreat, carve out about five minutes from your day today to do this brief exercise.
Just click on NEXT below whenever you're ready.
Sources for images:  http://ichef.bbci.co.uk
Retreat poster design by J Gotinga