The only way to enter into Good Friday is on our knees.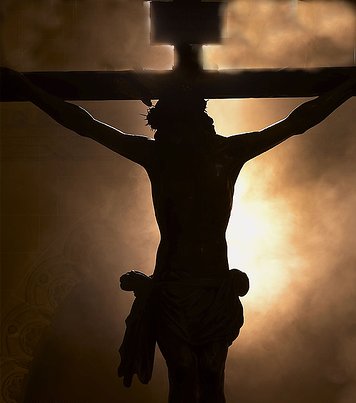 Recall that our Lord Jesus spent Thursday night in prison, probably in chains, probably sleepless, and certainly humiliated, abandoned, and frightened.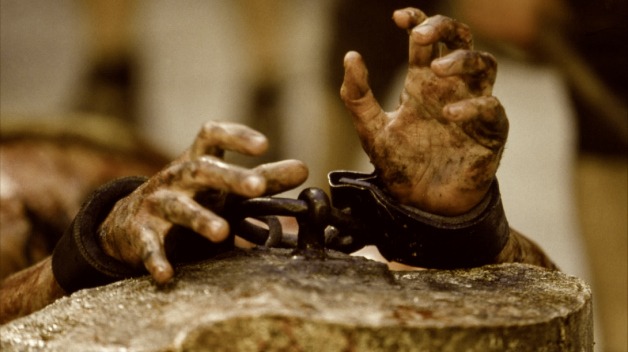 The hours must have crept by very slowly as they tend to do when we are going through something painful.
If you are alone in your room and you feel comfortable doing so, you may want to get on your knees in prayer.
Play this music as you imagine Jesus as he might have looked on that first Good Friday. Take your time but feel free to get up anytime you are ready.
Let us say a prayer of gratitude to our Jesus, who, out of his great love and mercy for us, won us our redemption at such great costs.
Feel free to end your prayer with the suggested text below.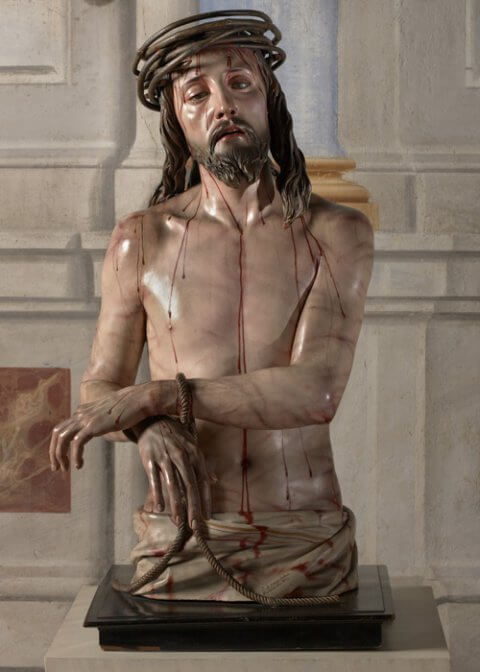 Dear Lord Jesus,
Thank you for opening your heart
and joining us in our misery.
Thank you for embracing our wretchedness,
and bearing it upon your shoulder.
Thank you for all that you have given up
in order to free us from our slaveries.
Thank you for always keeping
the door of your heart open.
Thank you for not being a stranger
to our lives,
to pain and loss,
to rejection and betrayal.
Today I pray for those in my life
and in the world
who are in the midst of sorrows.
Relieve their suffering, dear Lord.
May they know your nearness,
and find hope and comfort in your mercy.
Amen.
Image sources: redemptoristpreacher.com
"The Passion of the Christ" (2004)
pinterest.com
Music: "L' Heure Exquise" from Unexpected Songs by Julian Lloyd Webber/John Lenehan. Released: 2006.