There must be a reason why you ended up here in this online retreat with us today.
A friend may have shared the link with you. Or you may have found this site while surfing the Net. Or perhaps you're one of our regulars, a Sunday Pins of Light reader or an online retreatant who has done one or more of our Holy Week retreats the past twelve years.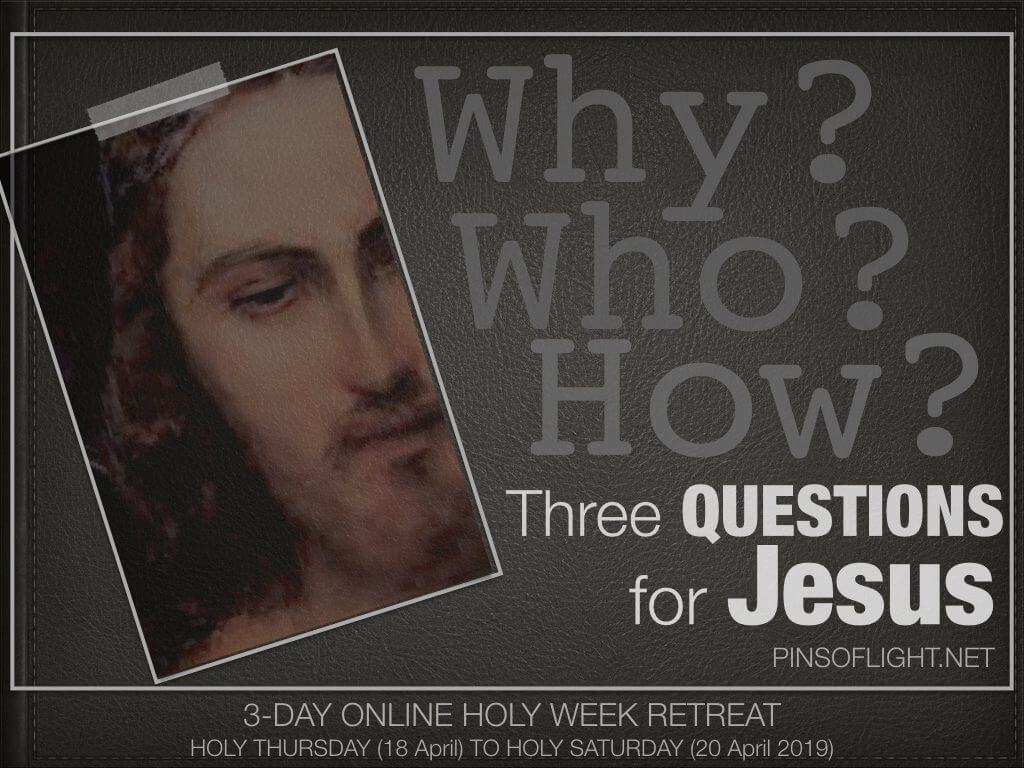 Whatever has led you here, what's important is that you're here! Take a breath, and make the decision to allow yourself to be led through this online experience of prayer and reflection, estimated for about an hour.
This year's retreat is called "THREE QUESTIONS FOR JESUS."
We've heard this story so many times before; we've been through a lot of Lents. But we come still bearing questions.
Do you have a question for Jesus?
Don't rush to answer. Just sit there and listen to your heart.
Is there something you want to ask the Lord as you begin this retreat? It may be a question about His life and His story. Or you may have something to ask about your own life and your own story.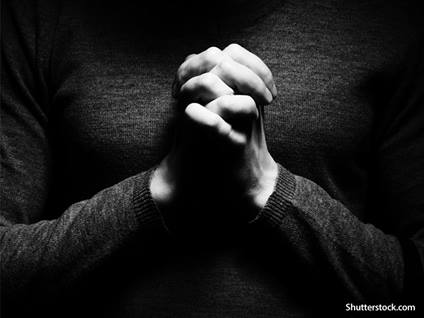 Full disclosure: Be careful about the questions you ask the Lord. Questions are risky: They can be unpredictable; they may take us somewhere else.
Do you recall the very first question the First Disciples asked Jesus? Two of them followed Jesus and asked, "Master, where are You staying?" (John 1:38). A simple and innocent question! But look where it led them.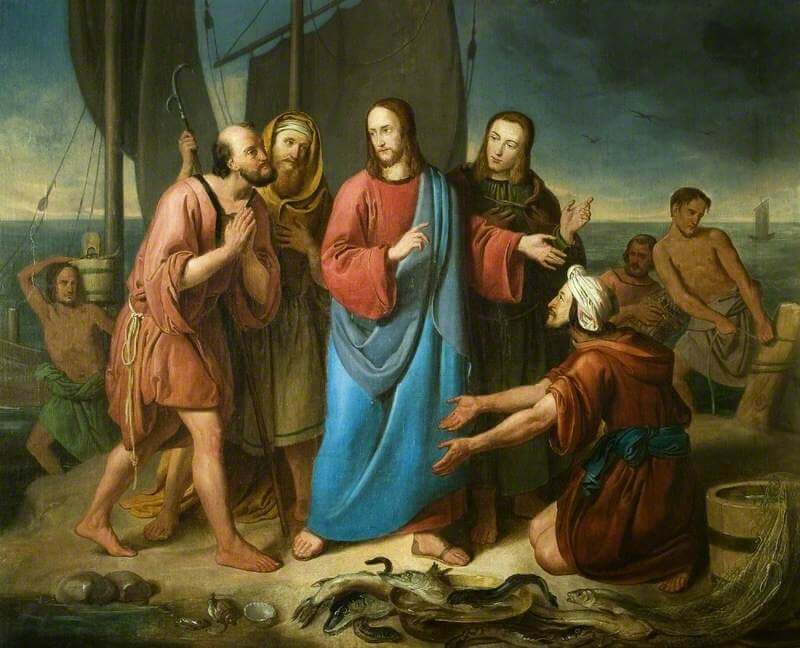 And you–given all the things that are going on in your life, what is your question for the Lord this Holy Week?
Quiet your mind and your soul as you begin this recollection. Just remain where you are, with your eyes closed if you wish, and go rummaging through your heart: What's going on in there? What are your hopes and aspirations? What are your fears and concerns?

Who knows, you may find that one question that you desire to ask Jesus this Holy Week.
Here's a CHALLENGE for you: Think and pray about this in silence for the duration of this instrumental piece. Do not click NEXT until the music ends.
If you wish, post your QUESTION in the LEAVE A REPLY section below. Note that this is completely confidential. There is no need to leave your name or email.