Theologians tell us that one reason our Lord's Gethsemane prayer was so tough and so full of struggle is that he was again being subjected to temptation.
But… can our Lord be tempted?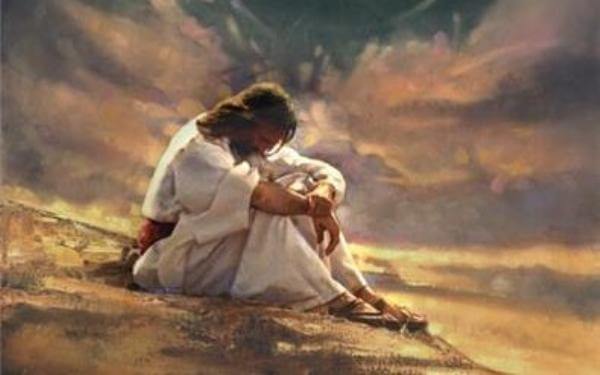 Of course He can! Didn't He experience what we refer to today as "The Temptation in the Desert," when the Devil tempted Him three times, all of which He was able to resist?
But let's think about it for a while so we can better appreciate what Jesus may have experienced in Gethsemane.
If He is the Son of God–and we believe, God Himself–we know that it is totally against His Divine Nature to sin. The Letter to the Hebrews makes it very clear to us: "He is like us in all things–except sin" (Hebrews 4:15).
So in principle, it is impossible for Jesus to sin. But if that were the case–if it was, in fact, completely impossible for Jesus to fall into sin, what do we mean when we say that He experienced temptation?
As it turns out, when the Devil tempts us, his aim isn't simply for us to commit a sin. When that's not achievable, he will resort to enticing us to choose what may not be sinful but still less than what God may want us to do.
In the case of our Lord in Gethsemane, the Devil knows better than to tempt Him to attack and destroy His enemies (which would obviously be sinful), but can he succeed in tempting the Lord to take flight and evade His much-dreaded arrest and death? After all, as long as Jesus chooses to live a good (and long) life–a life, in fact, dedicated to the service of God and other–that cannot be considered a sinful decision, can it?
It may also be the more logical choice when you think about it: Can He not do more–perform more miracles and heal and preach to more people–if He chose this path?
The fact remains, however, it would still be less than what God is asking of Him. And the Devil would do anything to prevent us from doing God's will.
We can learn two lessons here about temptations:
The first lesson is that: It's not just about sinning. It's also about getting us to do something less than what God is asking from us. So we should resist these temptations even if the other options are moral or perfectly logical.
That's what our Lord managed to do in Gethsemane. It's a tougher temptation to fight because compared to temptations to sin, these temptations to choose the lesser good are not as obvious.
The second lesson we can learn here is that the Devil uses different levels of temptation depending on who we are.
For beginners like the disciples, it is enough to use PLEASURE to tempt the disciples. Nothing was probably more appealing to Peter, James, and John that night than the thought of a short respite from what has been an exhausting evening and what still promises to be a stressful night. This is Level One Temptation: Temptation by Pleasure.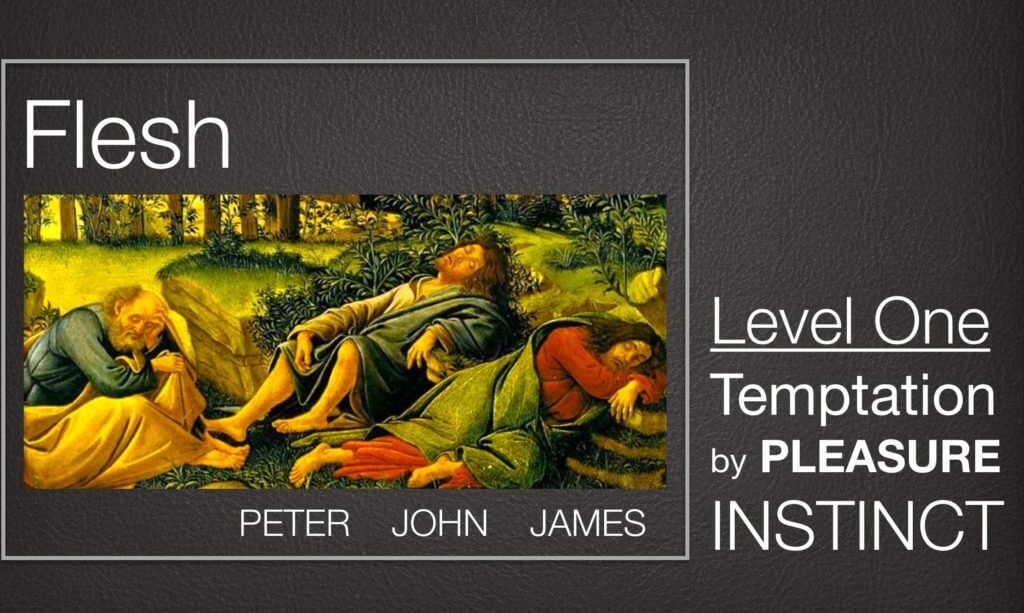 For those more advanced in spirituality, as in the case of our Lord, the more effective temptation is PAIN. The prospect of suffering–not just physically and emotionally, but also spiritually–may discourage someone like our Lord from pursuing in doing the right thing. This is Level Two Temptation: Temptation by Pain.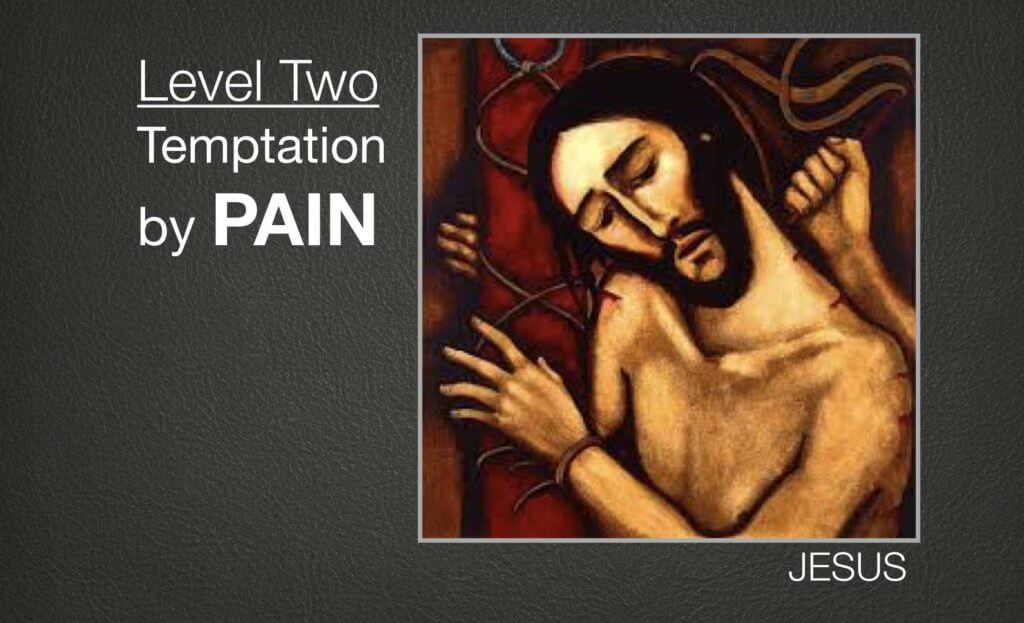 Take a moment to reflect on how you deal with the temptations that have been especially customized for you. It would be helpful to ask:
In which areas of your life are you vulnerable to Temptation by PLEASURE? In what way and why?
In which areas are you vulnerable to Temptation by PAIN? In what way and why?
Spend some time studying the icons below, going through the different areas of your life. As usual, use the music provided below to pace your prayer and reflection.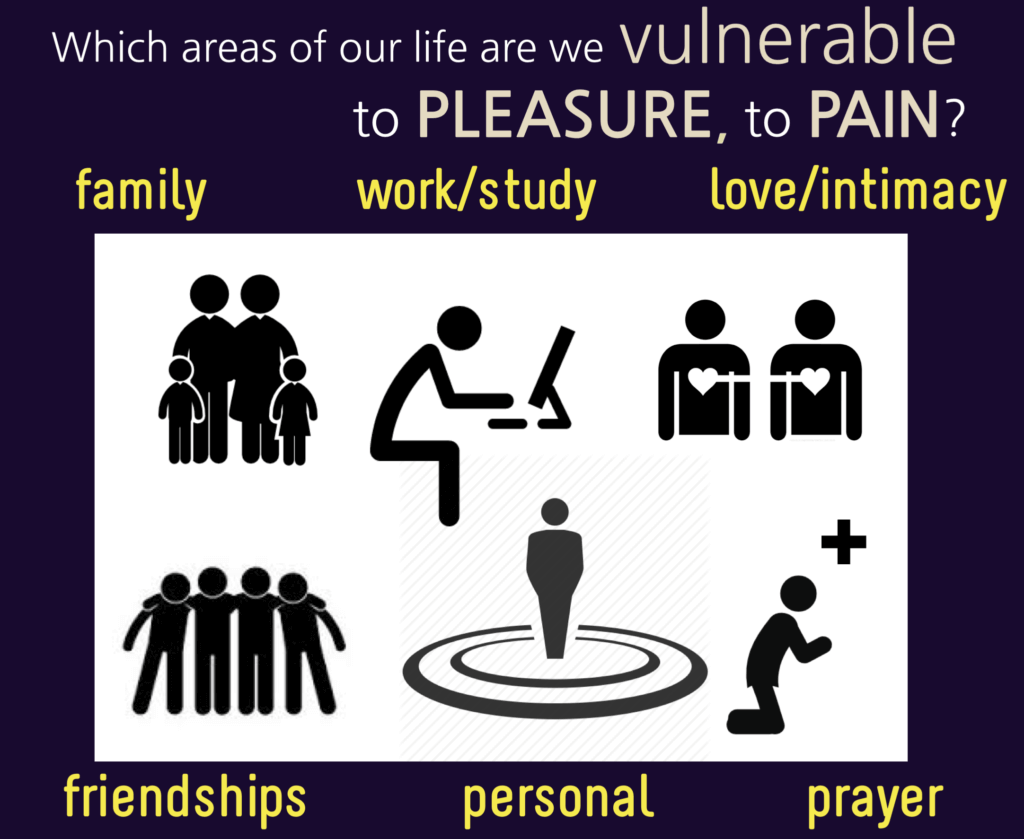 Feel free to share below what you may have learned from this reflection on your temptations. Since the sharing is anonymous, the more honest your sharing is, the more helpful it might be for you and your fellow retreatants.