With so much competing for our attention and the resulting shortage of it, we all face the danger of ghosting Jesus: Not giving Him time or attention, not speaking to Him, or listening to Him. After all, perhaps with the sole exception of Holy Week, prayer and all things spiritual–that's usually the first to go.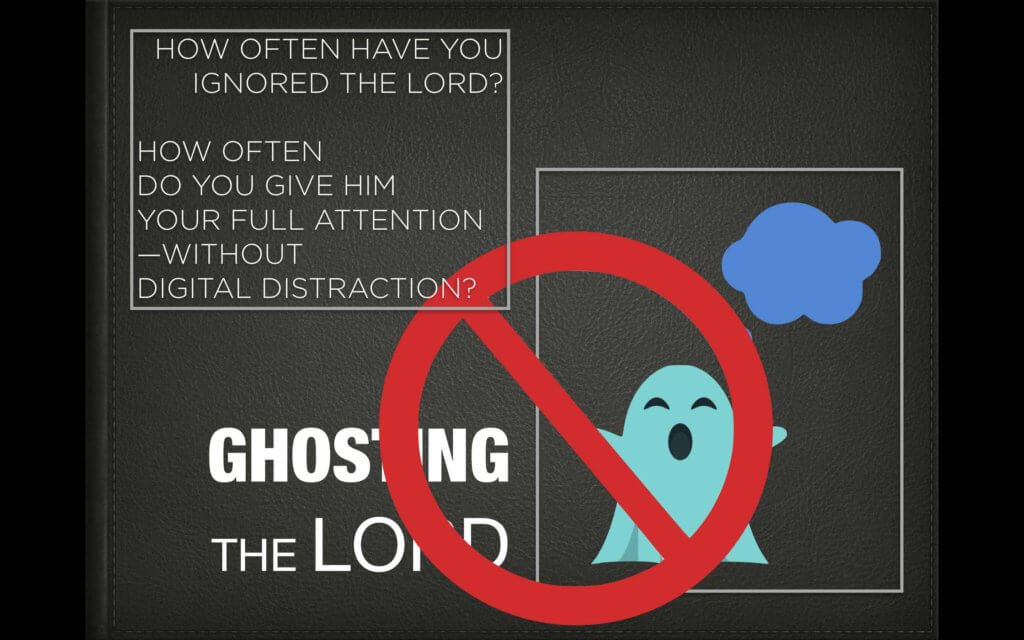 So here are a couple of questions to mull over:
How often have you ignored the Lord? How often do you give Him your full attention–without digital distraction?
What do you suggest you STOP doing and START doing to make sure you avoid ghosting Jesus?
For the duration of this musical piece, wrestle with these questions, and if you feel up to it, share whatever you are comfortable sharing below.