For our final Easter reflection, we take ourselves on the road to Emmaus. It's a familiar and well-loved story. We won't go through the entire story. Instead we will focus on what happens on the road.
Again you are invited to let this music encourage you to slow down and to read this passage as prayerfully as possible. The temptation is to breeze through it because it is not something new, but make an extra effort to give it your full, undivided attention.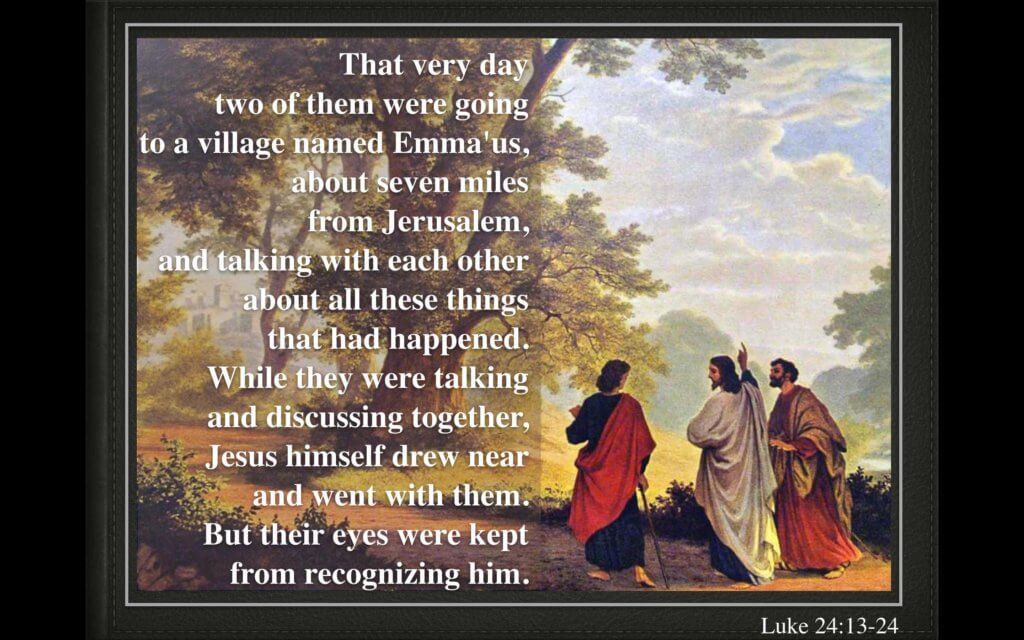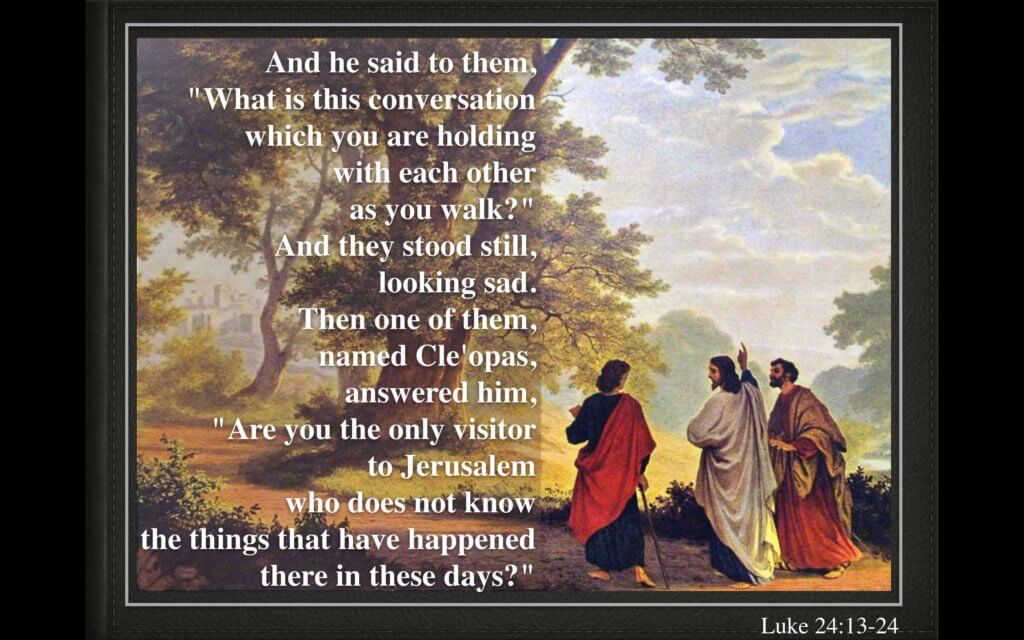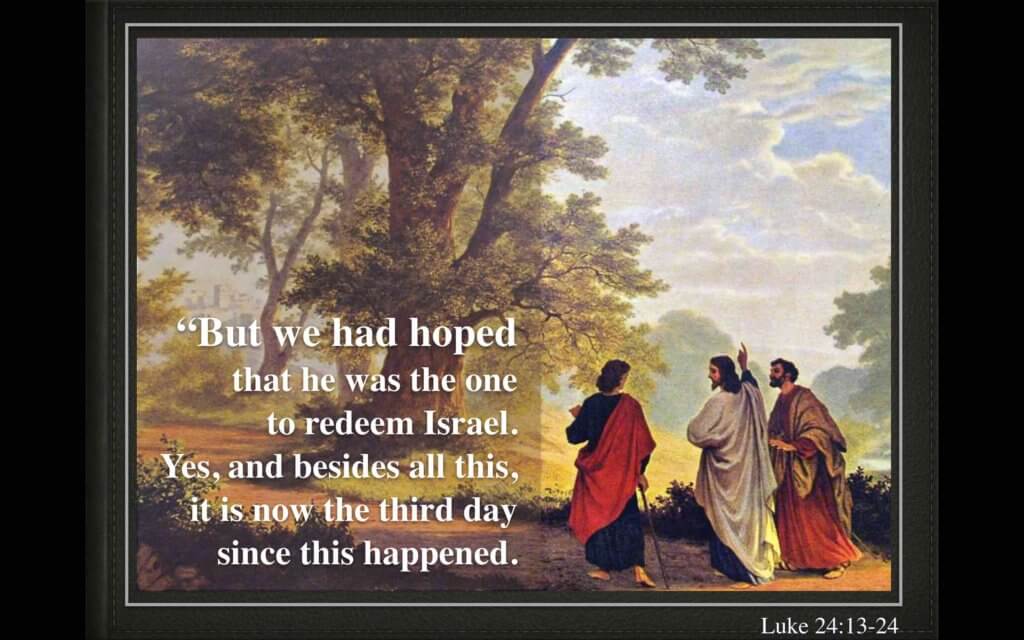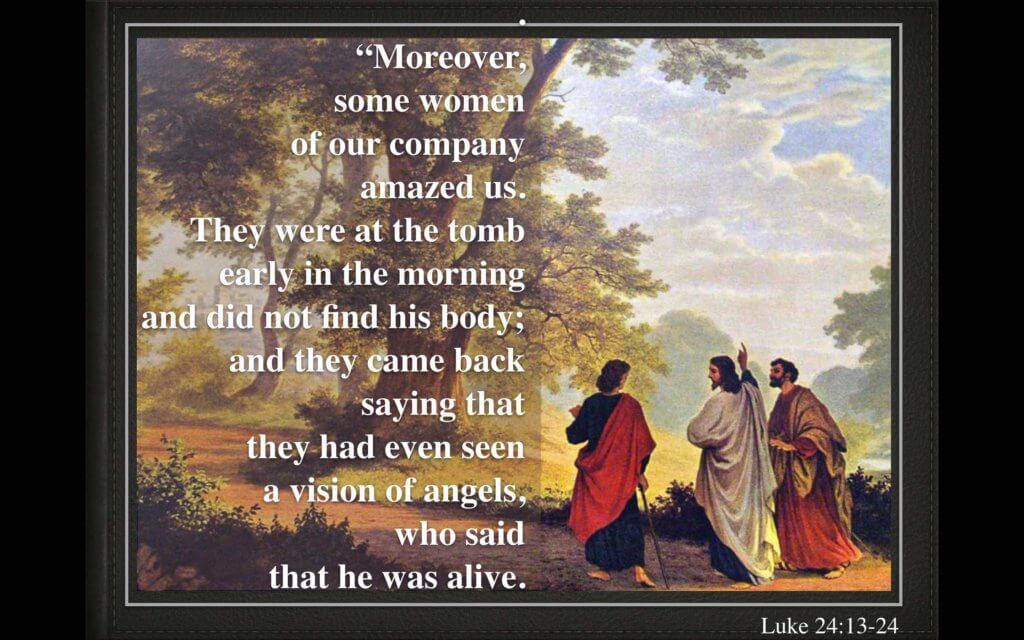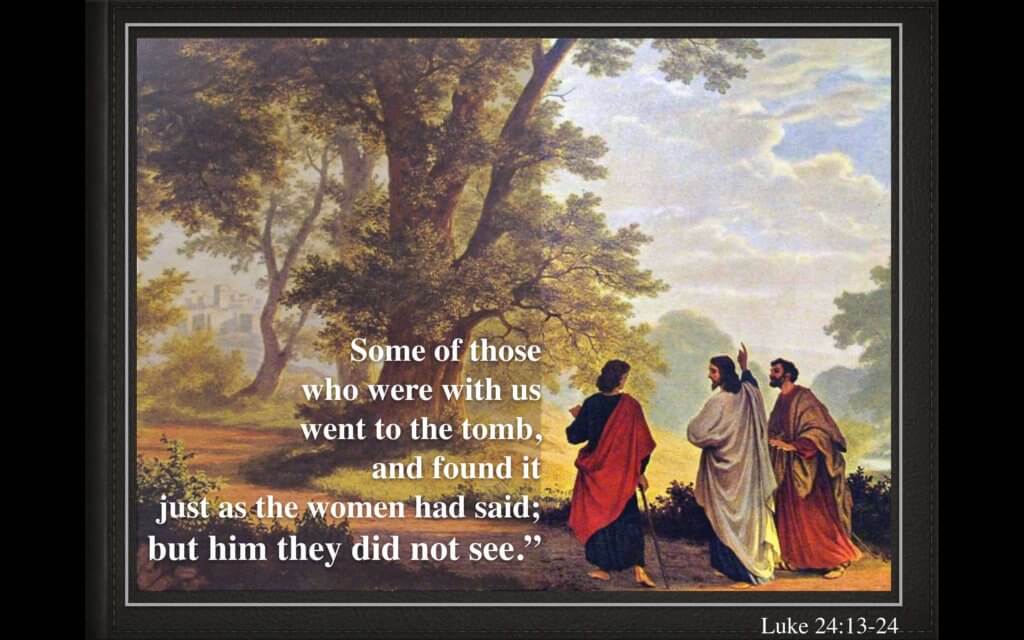 Pause and pray here for as long as you need, recalling what struck you or moved you, before proceeding to the NEXT section.