Jesus going out the city gate bearing his cross–how completely different that is compared to him entering the same gate riding a donkey and, as it turns out, but a crest of a wave.
Whereas he was welcomed into the city of Jerusalem with cheers and palm leaves, this time he is virtually pushed out of the city by a bloodthirsty mob eager to see him executed.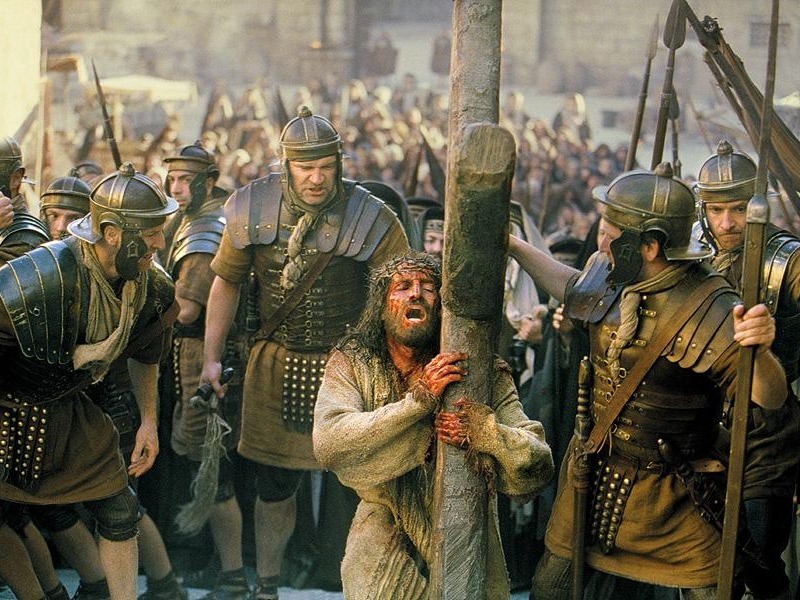 There is something significant, even poignant, about Jesus' crucifixion beyond the city gate.
Of course that is the customary place where the Romans crucified their condemned criminals. Crucifixions were part execution, part propaganda. The Romans made sure the crucifixions were as brutal as possible–and as public as possible–to discourage potential enemies of the state. The hill outside the city–Golgotha–was the ideal place because all those traveling to and from Jerusalem, whether local or visitor, passed it. This is why the sign that Pilate insisted on hanging on Jesus' cross, "Jesus of Nazareth, King of the Jews," was, we are told, written in Hebrew, Latin, and Greek.
But there remains something symbolic about the Lord's crucifixion outside Jerusalem.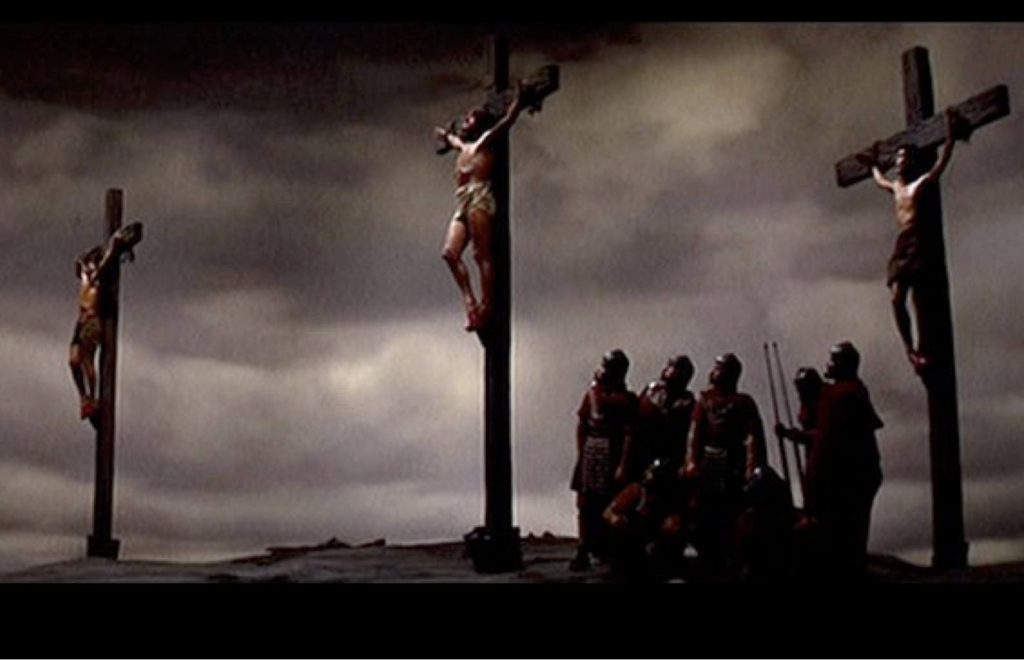 It captures what Jesus has allowed himself to become at the end of his life: Crucified between two criminals, our Lord has been rejected by his people, abandoned by his disciples, and betrayed by his friends.
Only one word comes to mind: Outcast.
To make matters worse, Jesus as the Son of God had always enjoyed a privileged sense of his Father's presence. But even that he gave up. During the darkest moments of his life, even if the Father was very much with him, our Lord felt only the frightening absence of God.
He did this because this is the very core of our wretchedness: separation from God because of our sins. And in order to open his heart to our misery and embrace our wretchedness, our Lord Jesus willingly agreed to experience the sinner's separation from God.
Biblical scholars and theologians say that this "spiritual suffering" was probably the most terrifying and excruciating for our Lord–more than all the physical and psychological pain that he also experienced.
All that he did–in our place and for our sake.
Maybe now we understand a little better what made Jesus cry out on the cross: "My God, my God, why have you abandoned me?"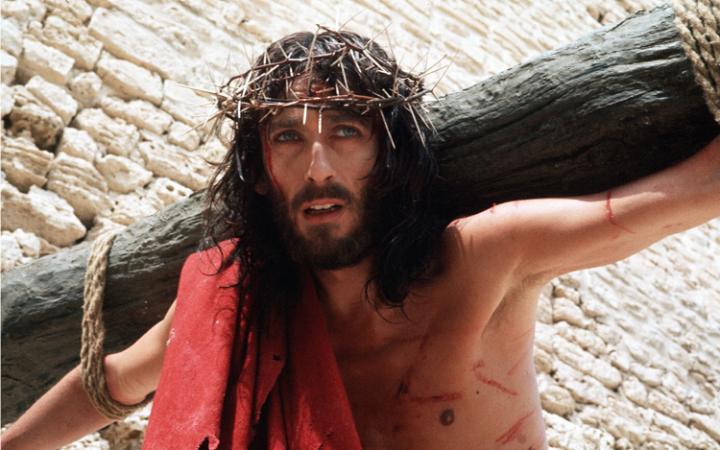 Have you ever felt abandoned and rejected? Do you remember what that was like?
You were not alone. Jesus was once an outcast too.
Have you ever, for whatever reason, felt separated from God? No matter how hard you prayed, you only felt God's absence.
Jesus knows what that's like. He went through that too.
What do you think of that?
What would you like to tell our Lord?
If you feel moved, share an anonymous prayer below.
Image source: From "The Passion of the Christ" (2004), "King of Kings" (1961), and "Jesus of Nazareth (1977).