What a great sacrifice our Lord Jesus made for our salvation. What a dear price he paid!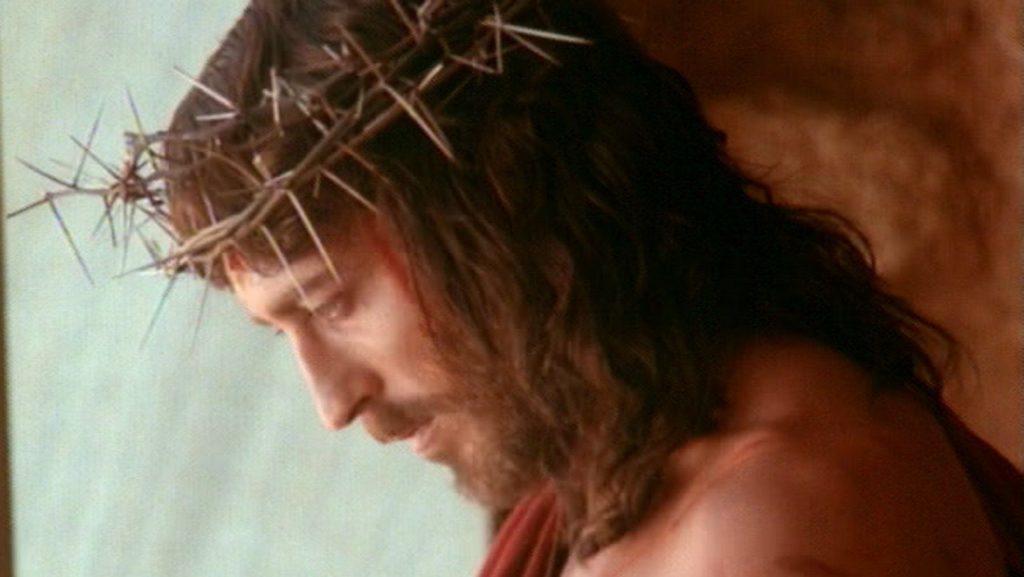 We can't help but wonder why: Why such a tedious and painful way to save us?
If God is truly all wise and all powerful–and we believe He is!–He could have come up with a simpler and less painful plan, couldn't He?
What moved the Son of God to tear himself from his home in heaven and to subject himself to all this?
The answer, of course, is mercy. To open one's heart to the other's wretchedness means walking out of one's comfort zone even if at times, it means taking the risk of getting hurt or harmed.
Mercy, like its origin love, entails vulnerability. It does not calculate costs; it rushes out to the beloved.
This is the central message of that great second parable, the second in our Lord's series of three parables of mercy: the Parable of the Lost Son.
It is better known as the Parable of the Prodigal Son, but biblical scholars suggest that a more appropriate title for it is the Parable of the Prodigal Father because much to the chagrin of his elder son, the father is even more foolish and wasteful than his younger son.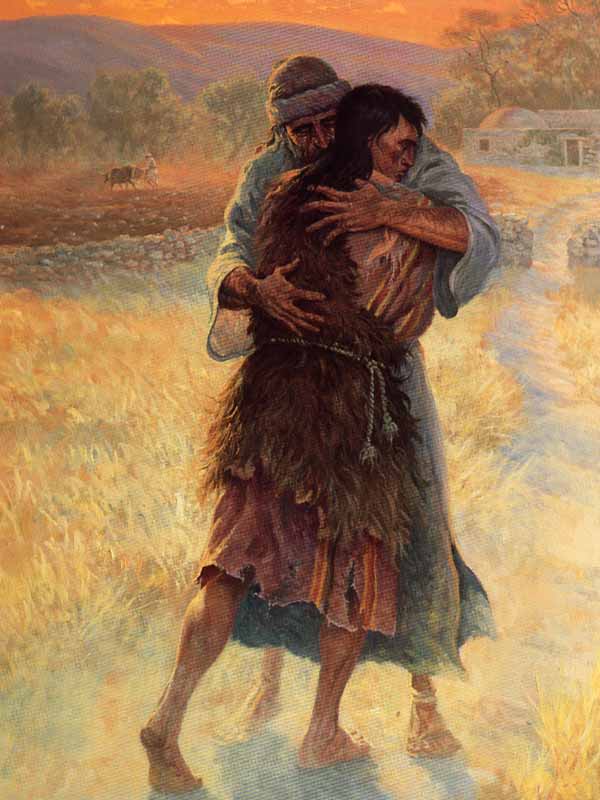 The lovely parable is worth re-reading. Only this time, put yourself in the shoes of the father: What must he be feeling as his younger son asks for his share of the inheritance; when that son leaves home and is not heard from for months on end?
Imagine him worrying as he waits for his son until that son finally does appear in the horizon?
How do you think the father feels as he explains to his resentful elder son who refuses to join the homecoming party?
And, how do you feel as the father goes through this range of emotions?
Again, you are encouraged to savor the words and contemplate the scenes, resisting the temptation to skip and speed read. Playing music may help.
[scribd id=305146224 key=key-KycfGPHLYifGnhI8AkQ0 mode=scroll]
NOTE: If you can't see the slideshow, here is the passage.
[11] And he said, "There was a man who had two sons;
[12] and the younger of them said to his father,
`Father, give me the share of property that falls to me.'
And he divided his living between them.

[13] Not many days later, the younger son gathered all he had
and took his journey into a far country,
and there he squandered his property in loose living.
[14] And when he had spent everything,
a great famine arose in that country,
and he began to be in want.
[15] So he went and joined himself
to one of the citizens of that country,
who sent him into his fields to feed swine.
[16] And he would gladly have fed on the pods that the swine ate;
and no one gave him anything.
[17] But when he came to himself he said,
`How many of my father's hired servants have bread enough
and to spare, but I perish here with hunger!
[18] I will arise and go to my father, and I will say to him,
"Father, I have sinned against heaven and before you;
[19] I am no longer worthy to be called your son;
treat me as one of your hired servants."'

[20] And he arose and came to his father.
But while he was yet at a distance, his father saw him
and had compassion, and ran and embraced him and kissed him.
[21] And the son said to him,
`Father, I have sinned against heaven and before you;
I am no longer worthy to be called your son.'
[22] But the father said to his servants,
`Bring quickly the best robe, and put it on him;
and put a ring on his hand, and shoes on his feet;
[23] and bring the fatted calf and kill it,
and let us eat and make merry;
[24] for this my son was dead, and is alive again;
he was lost, and is found.' And they began to make merry.
[25] Now his elder son was in the field;
and as he came and drew near to the house,
he heard music and dancing.
[26] And he called one of the servants and asked what this meant.
[27] And he said to him, `Your brother has come,
and your father has killed the fatted calf,
because he has received him safe and sound.'
[28] But he was angry and refused to go in.
His father came out and entreated him,
[29] but he answered his father,
`Lo, these many years I have served you,
and I never disobeyed your command;
yet you never gave me a kid,
that I might make merry with my friends.
[30] But when this son of yours came,
who has devoured your living with harlots,
you killed for him the fatted calf!'
[31] And he said to him, `Son, you are always with me,
and all that is mine is yours.
[32] It was fitting to make merry and be glad,
for this your brother was dead, and is alive;
he was lost, and is found.'"
Whenever you feel ready, you may proceed to the next page.
Image source: "Jesus of Nazareth" (1977)
ncregister.com
Music source: "Serenade" from Unexpected Songs by Julian Lloyd Webber/John Lenehan. Released: 2006. Track 14 of 20. Genre: Classical.