Welcome to our virtual Palm Sunday Procession!
We have designed a very simple interactive ritual to make today more meaningful. This is not a game that has been conceptualized for your entertainment, so do not expect an elaborate simulation. Rather, it is a prayer activity that offers you a little bit more than just a reading and some music.
To get the most out of it, you need the proper disposition:
First of all, do not rush. Resist the temptation of speed reading. As much as you can, make the choice to slow down. Linger. The entire activity should take only about ten to fifteen minutes of your time.
Second and more importantly, do go through the virtual procession mindfully and prayerfully. We are hoping that like any real prayer, this provides an opportunity to encounter the Lord in a meaningful way.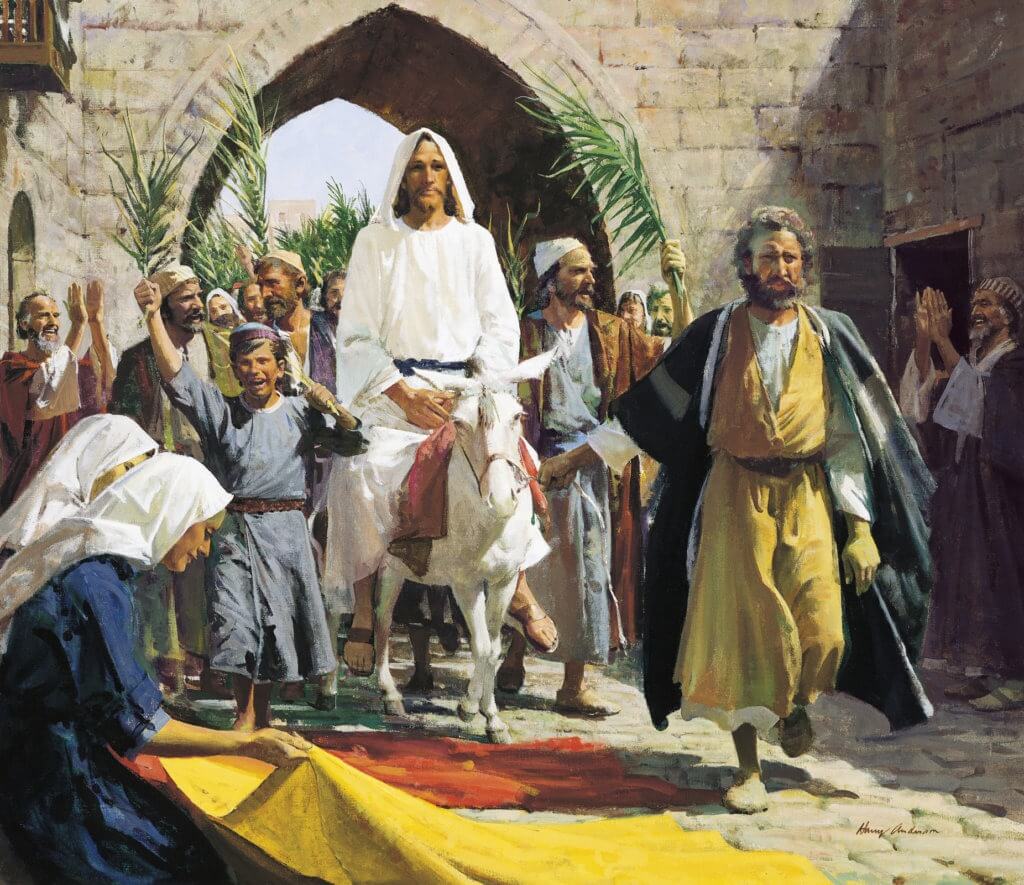 As we know, Palm Sunday signals the beginning of Holy Week–the holiest week of the year, when we are called to recall and pray over the mysteries that our Lord Jesus underwent in the last days of his life.
This particular Palm Sunday finds us facing a very different world. Suddenly our world feels like it's full of uncertainty, peril, and fear.
When you think about it, such was the world that our Lord faced on those last days of his life: full of uncertainty, peril, and fear.
And it was all to begin that day when he entered the city of Jerusalem when he was welcomed enthusiastically by a large crowd, greeting him with their palm branches and laying their clothes on the road.
We know now–and Jesus himself knew then–that before long, that same crowd would be cheering at his crucifixion.

Today, like that crowd lining the streets of Jerusalem that day, we are invited to welcome our humble Lord into our hearts. Let us wave our virtual palm branches and lay our prayers at his feet.

Take a moment to make sure you open wide your heart to welcome the Lord.
Are you ready to join the crowd?