This homily is for the Feast of the Pentecost (as well as the Visitation of our Lady). Please pray for me and my brother Jesuits. Many of us are celebrating our Vow Day today.
Based on the Gospel account, the very first Pentecost was quite a dramatic and extraordinary event. It was a huge production number. It had all the works: Fire, thunder, and a powerful gust of wind!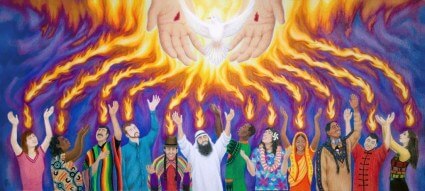 What I would do to have such a Pentecost!