This homily was delivered during the wake Mass for Mrs. Elizabeth "Bia" Gokongwei on 17 November 2019.
I would like to start off by saying that even those of us who did not know our sister Elizabeth very well knew that she was a wonderful person. People who've spent even just a short time with her always somehow ended up smitten.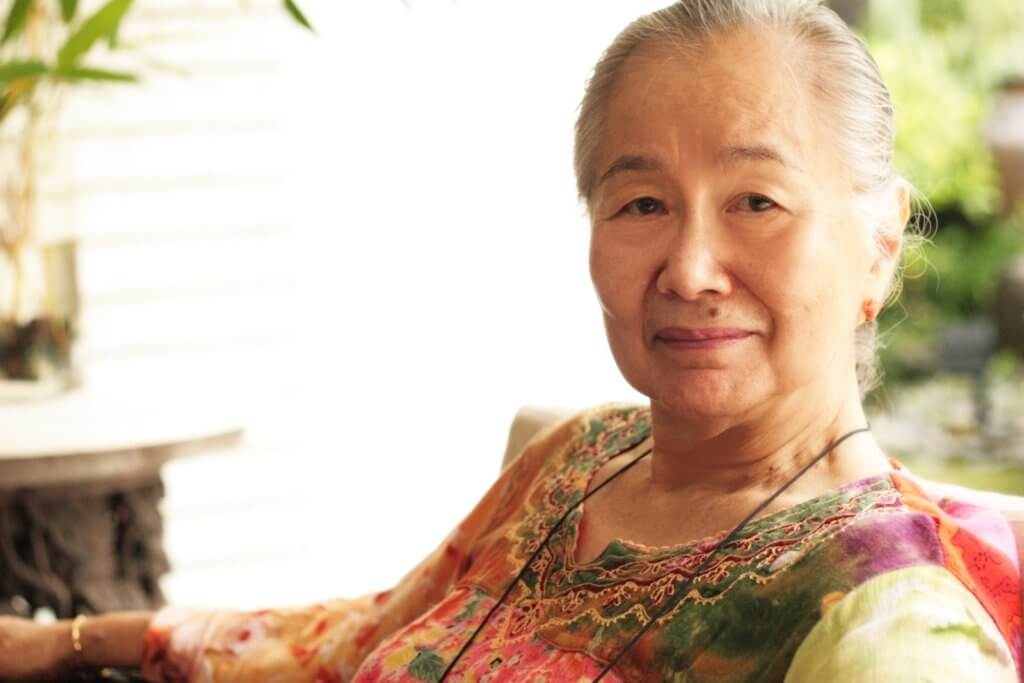 I speak from experience. You see, she had me at hello.
The first time I met her many years ago, she took one look at me and said, "But you're much younger than me! Do I really have to call you Father?"
To which, of course, I quickly replied, "Oh yes, please don't call me Father!"
With that initial exchange, I was completely disarmed. Elizabeth–or Bia, as her friends call her–had a way of making people feel immediately at ease partly because she was so simple and so down-to-earth and partly also, I think, because she was so honest. She struck me as someone who could be quite frank, calling a spade a spade, not mincing her words, but precisely because she was so sincere and so charming, she would manage to get away with saying virtually anything.
One also couldn't help but come away impressed by her singular devotion to Mr. John. She consistently provided the quiet support for her larger-than-life husband, content to stay away from the limelight, but always still very much present behind the scenes–whether at one of those big and very public birthday parties of Mr. John or at smaller and more informal gatherings. Small wonder that so many refer to her as Mrs. John.
Yet to those who knew her, she was very much her own person. She enjoyed food, travel, and reading. She had a sharp and curious mind and was always eager to learn with a particularly keen interest in Chinese history and culture.
She also made sure to take care of herself and her health. The last time I saw her was a week ago, at the wake of Mr. John. When I asked her how she was, she assured me that she was okay–and she meant it! And I believed her. After all, for me, one of her most striking qualities was this inner quiet strength of hers.
Yesterday, when the children announced the news of her unexpected passing, they noted–quite significantly–that she had died just one week after her husband. And as shocking and as sad as that is, one can't help but think that pulling off something like that would be so typical of her.
People have seen how the same love and support she reserved for Mr. John she also extended to all her children and in more recent years, especially her grandchildren. She always made herself available whenever one of her children needed her to bring a grandchild to the doctor or some other appointment.
I remember years ago, when Justin graduated from high school in Xavier and Robina was, of course, the commencement speaker that same year, she made sure to be present even if, I recall, her knees were hurting. Partly because of her condition and partly because of her usual preference not to call any attention to herself, she had requested to be seated hidden away on the loft by the left side of the stage.
I remember occasionally looking up to check on her during the lengthy graduation program. What I saw will always be one of my favorite and enduring images of her: Sitting there alone, away from the crowd, clapping and cheering Justin on as he marched up the stage to get his diploma and laughing out loud and lapping up every single one of Robina's outrageous statements.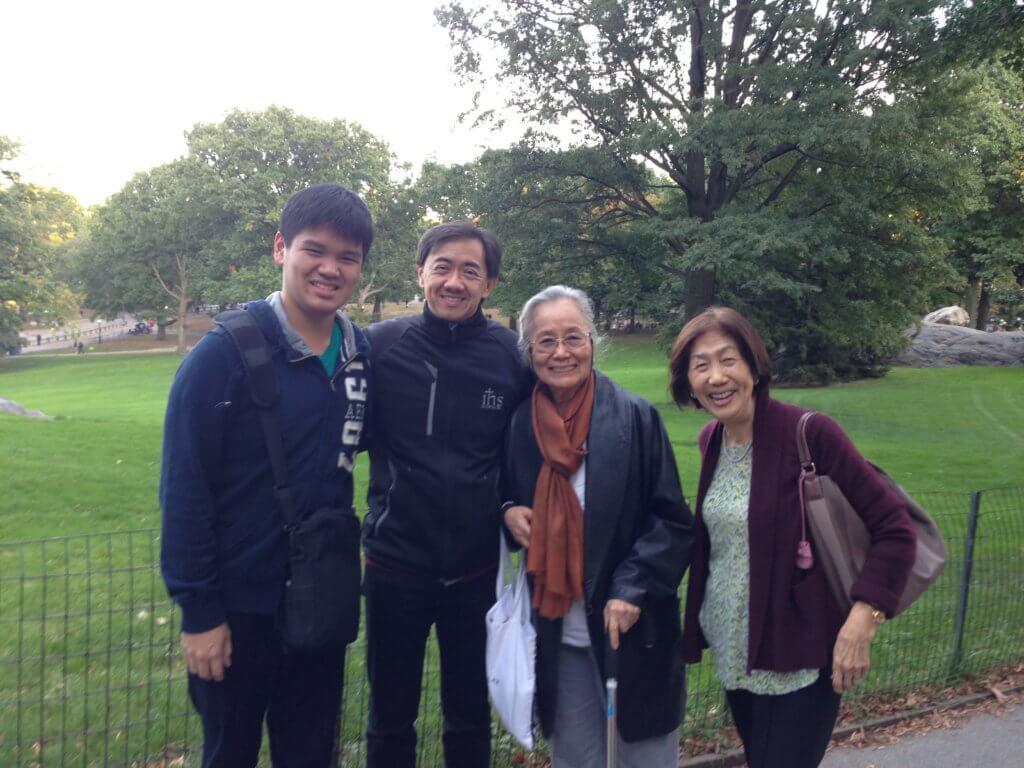 When I think about it, our sister Elizabeth best reminds me of the song, "Wind Beneath My Wings," After all, isn't that what she has exemplified all her life–as devoted and supportive wife to Mr. John and equally devoted and supportive mother and grandmother to her family? Like the wind, hers has been a presence often quiet but no less reliable. Hers has been a presence often invisible, but no less real and no less powerful. And for those who need support in taking flight, such a presence has been most indispensable. She has been, in every sense of the word, the wind beneath her husband's  and her family's wings.
You know, when our loved one passes from this life to the next, especially when the passing is so unexpected, we cannot help but feel that the person has been torn away from us, her presence pried away from our lives. Where there used to be that person's voice, now there remains only silence. Where there used to be that person's presence in our lives, now there is but absence. This is why grieving has to take time, and this is why we need to be patient when we go through the process.
Yet our faith has this to tell us: When the people whom we love go on ahead of us, the unfamiliar silence and the aching absence left in their aftermath are similar to the silence and absence of God. Because we know from our faith that in truth, God is not silent, nor is He ever absent. Like God, the people we love only seem to be silent. They only seem to be absent. But for those of us who believe, and for those of us who love them, they remain very much deeply present in our lives, and if and when we need them, just like God, they will provide us the counsel we seek and the guidance we need.
Like God, they become like the air we breathe. We may not always be conscious of their presence, but like air, they are very much essential and very much around us. They become our atmosphere, surrounding us and enveloping us even if we forget. We live and move in their embrace–a quiet, invisible, but ever-reliable presence. And the times when we need them most, we need only to seek them, and, like air, they will transform and raise us like a powerful wind.
And so, yes, let us bear our grief, for grieve we must, but let us this evening hold our grief in our hands and make sure to wrap that grief with gratitude for all that our sister Elizabeth has done in her life and all that she has meant for each one of us.