This homily is based on Luke 15:1-32.
Today's Gospel is about the one that got away.
We all have such a person in our life: Somebody we used to care for deeply, someone somehow entrusted once to our care, someone who inhabited our universe once upon a time and–for just that brief fairy tale moment–made all the difference .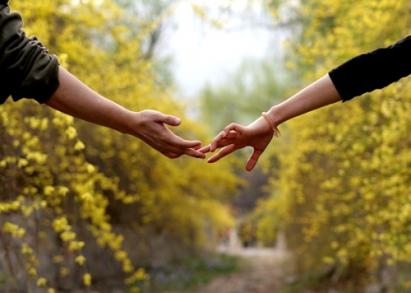 But as life would have it, life happened, and we lost that person–perhaps to death, but more likely to life: The childhood friend whose family migrated across the globe, the father who one day packed his bags and left, the brother who wandered into addiction and never found his way back, or the friend who betrayed you or even more painfully, the best friend or the spouse whom the years have simply and quietly turned into a stranger.
We each have people that got away. Today is a day to remember those persons.
You may be wondering, "Now, where did that come from?!" Isn't today's Gospel about the Parables of the Lost Sheep and the Lost Coin? These two parables of mercy–two of a series of three in Luke–don't seem to have anything to do with estrangement or loss.
But don't they?
One way of describing these two parables is that they're about God's relentless mercy: a mercy as relentless as the foolish shepherd who's willing to leave behind his flock of ninety nine sheep just to find that one lost sheep, or the woman who turns her house upside down and doesn't give up until she finds her lost coin. God, the parable tells us, will happily do the same for every single one who's lost and estranged from him. For such  is God's mercy: It's foolish and relentless. It refuses to give up, willing to go every extra mile even–and especially–for the one that got away.
We really should be grateful for this boundless, relentless mercy of God because we are its beneficiaries. But as in all things about God, we are also called to imitate His mercy and be its bearer in the world. Hence, these questions: How about our mercy? Do we try to be as merciful? Do we try to be as relentless about finding those whom we have lost or from whom, for whatever reason, we have been estranged?
Today we are called to think about those that got away, the people that we have given up on, by asking ourselves: Have I given up too soon, too permanently? Could God possibly want me to reach out to those that got away, reconnect with those that I've lost track of, resume the search-and-rescue operation on the lost and missing persons in my life?
Like God, let's try not to give up too soon and too permanently on the one that got away.
Note: If you're up to it, here's a love song originally from Katy Perry but here performed by Boyce Avenue called "The One That Got Away." 🙂