When we read the Word of God,
we are invited to read not only its words,
but also the silences between the lines.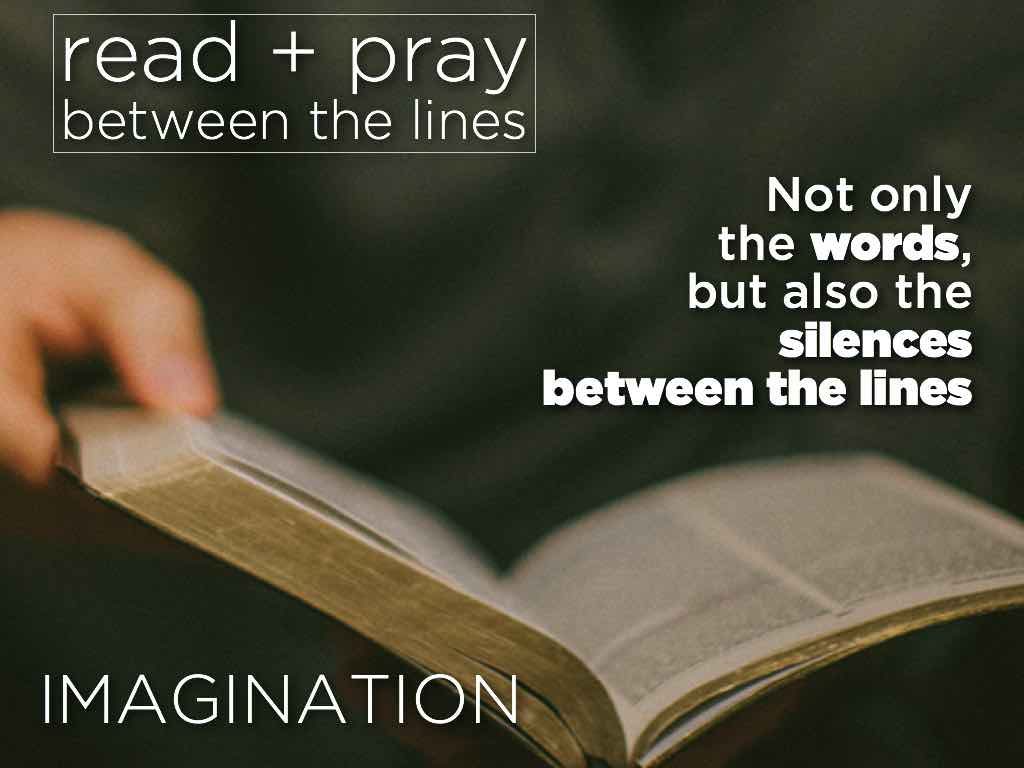 When we read–or pray over–Scripture,
we need to read and pray
between the lines.
Scripture offers us rich and timeless stories,
but we can enter into these stories
only by putting ourselves
in their characters' shoes.
It takes imagination to think and feel
what the biblical characters must have thought and felt.
Only then can we appreciate their stories and struggles.
We may even realize that
they're not so different from us, after all,
and that their prayers and questions then
sound much like our own today.
What did the silences of Adam and Eve's stories
disclose to you?
Did you notice or think of anything
you didn't notice or think of before?
Feel free to write down your thoughts below
and to read–and respond to–the thoughts
of your fellow retreatants'.
Whenever you are ready,
click NEXT.