Welcome to our online Holy Week retreat for 2018!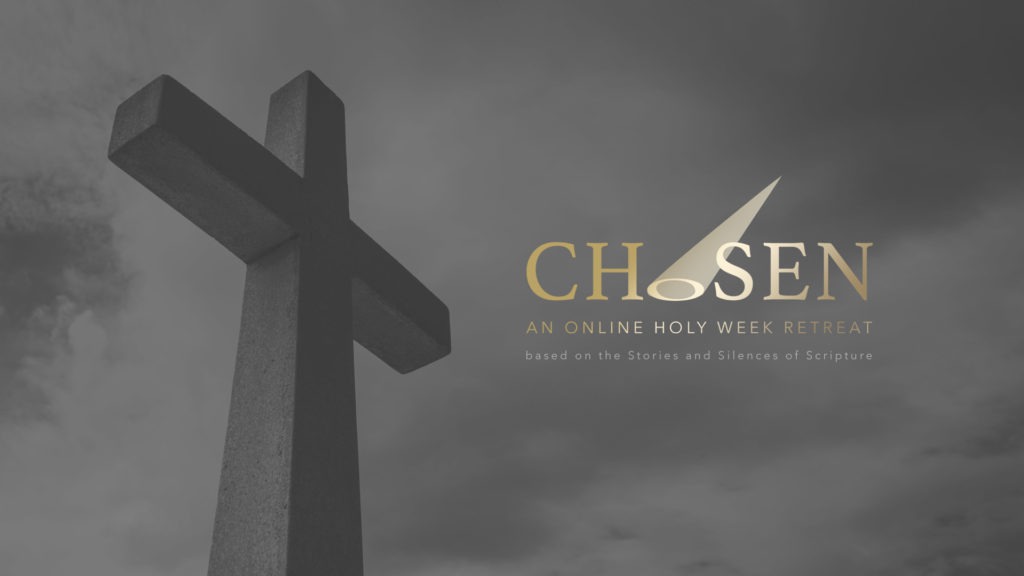 Our retreat this year is called:
"CHOSEN: STORIES, SILENCES, & SONGS
FROM SCRIPTURE."
If this is your first time,
welcome to our virtual community
of Holy Week retreatants!
Once a year, we gather together online
to reflect on the Word of God
and to pray for one another.
As in previous years,
there will be three modules,
one for each of the three days of the Triduum.
Each module will be available by 8 am
on Holy Thursday, Good Friday, and Holy Saturday.
It's a do-it-yourself retreat
at the palm of your hand.
You can do it anytime, anywhere,
but just make sure you have space
for adequate prayer and reflection.
Just click on the appropriate day below
to begin your retreat.