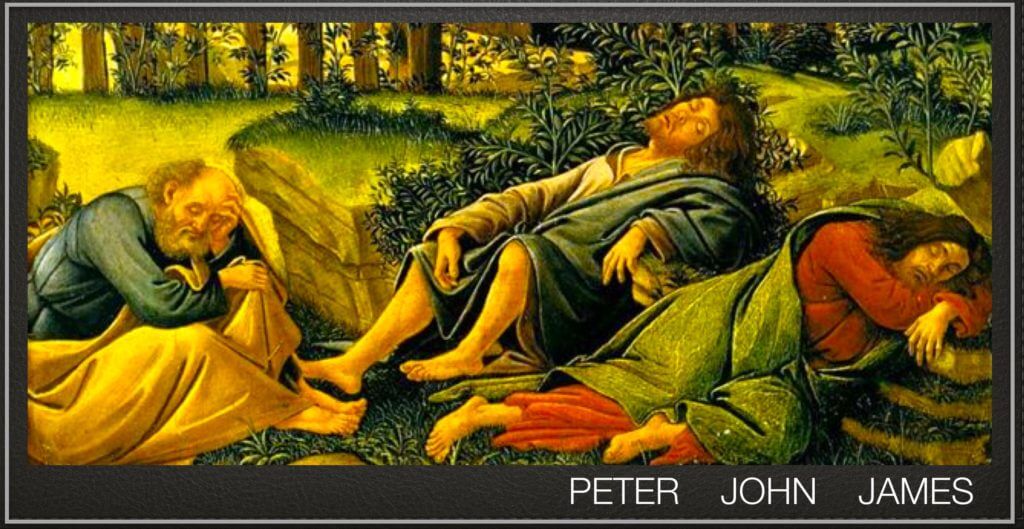 Jesus' first question in Gethsemane is directed to His three closest disciples, Peter, John, and James. In Matthew's account, Jesus asks them the question not once, but twice.
When He found the three sleeping instead of praying with Him, the Lord asked: "Could you not stay with me one hour?"
And the second time, right before His arrest, when he found them sleeping again: "Are you still sleeping and taking your rest?"
How do you think our Lord felt when He learned that while he was making the most agonizing decision of His life, His closest disciples were fast asleep.
Sure, Jesus must have felt let down by his friends; He surely could have used some company this night of all nights! Yet there was no hint of blame or judgment in His voice. In fact, He even tried to justify His disciples' behavior by saying that "the spirit is indeed willing, but the flesh is weak!"
Actually, aside from keeping Him company, our Lord had asked the disciples to "pray and watch with Him" so that they might "not enter into temptation." It was something Jesus was quite concerned about that first Holy Thursday night.
Earlier, during the Last Supper, Jesus had warned Peter about the looming temptations and about how he would need to be strong for the sake of the group.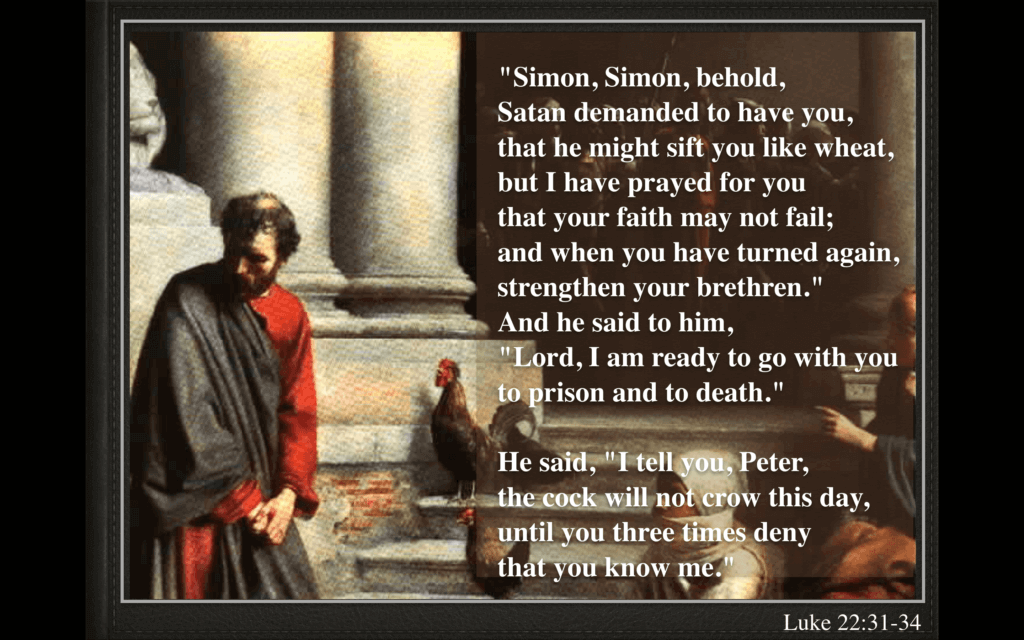 Note that Peter, who had announced that he was ready to join the Lord in prison and death, could not even stay awake!
I don't know about you, but I've been there before. I've made many promises to the Lord that I've subsequently broken. The Lord knows our our weaknesses and shortcomings more than Peter did–and more than we ourselves do. And He accepts them. For as long as we do not acknowledge our weaknesses and shortcomings, we are only deluding ourselves about following Jesus.
Think about it: Is there one particular weakness or shortcoming that you have that might be getting in the way of your relationship with the Lord? Is there something that you're a little "in denial" about, a little hesitant to admit, but it's impeding your spiritual growth?
It may be helpful to admit it and actually express it. Can you bring yourself to name it and share it below? (Remember, the postings are anonymous and optional). Consider sharing it below before moving to the next portion.