This reflection is based on John 14:1-12.
He's the disciple who always seems to be getting the tough questions from the Lord. When they found themselves surrounded by a hungry crowd of 5000, our Lord turned to Philip and asked him, "Where shall we buy bread for these people to eat?"
Of course, Philip said what any rational person would: "It would take more than half a year's wages to buy enough bread for each one to have a bite!"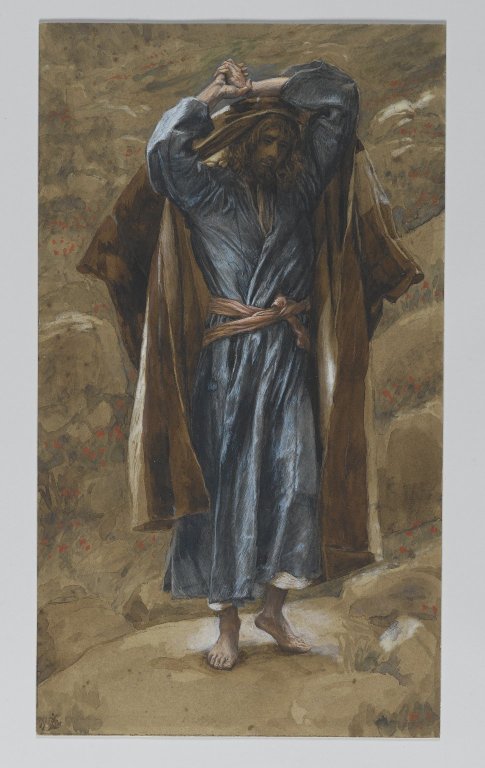 It's an unfairly tough question when you think about it. How else is Philip supposed to answer that? Surely the Lord isn't surprised by Philip's response, but it almost seems that the Lord has asked Philip that question in order to create the opportunity to show him and the other disciples exactly where he would get the food to feed that crowd.
In today's Gospel account of the Last Supper, our Lord asks Philip yet another tough question. Jesus speaks somewhat mysteriously about the Father, prompting Philip to express his eagerness to see the Father by saying: "Master, show us the Father, and that will be enough for us."
Our Lord, however, asks him, "Have I been with you for so long a time and you still do not know me, Philip?"
It's actually a rhetorical question that requires no answer. What the Lord is saying is: "You should already know me, Philip, because I've been with you all this time!"
But when we think about it again, surely the Lord doesn't mean that. Surely he cannot expect Philip or his disciples to understand this radically new teaching so easily. Again, it seems to me that the Lord asks this question in order to create the opportunity to teach his disciples about this unheard-of teaching: His special intimacy with the Father.
I wonder: Could the Lord have a question addressed especially to us–given all that's going on in our lives right now? These are such abnormal times, and while we have survived thus far, we have not yet grown accustomed to the routine of this isolated living, and we are also far from certain about any light at the end of this tunnel.
The two occasions in which Jesus questions Philip have produced two privileged revelations about who Jesus is. Perhaps if we strain to listen to our Lord's question to us here and now, we may learn not only about ourselves and our lives, but also, more importantly, about who he could mean to us.
Let's pause and question ourselves: What could be our Lord's question for me today, this Fifth Sunday of Easter?