This homily was delivered at the Mass of the Holy Spirit at the Church of the Gesu.
You may have heard this riddle before…
Suppose you decided to have an intimate little birthday party. You invite exactly four guests: (a) your best friend, (b) a humble Atenean, (c) a poor La Sallite, and (d) a UP student who graduated on time.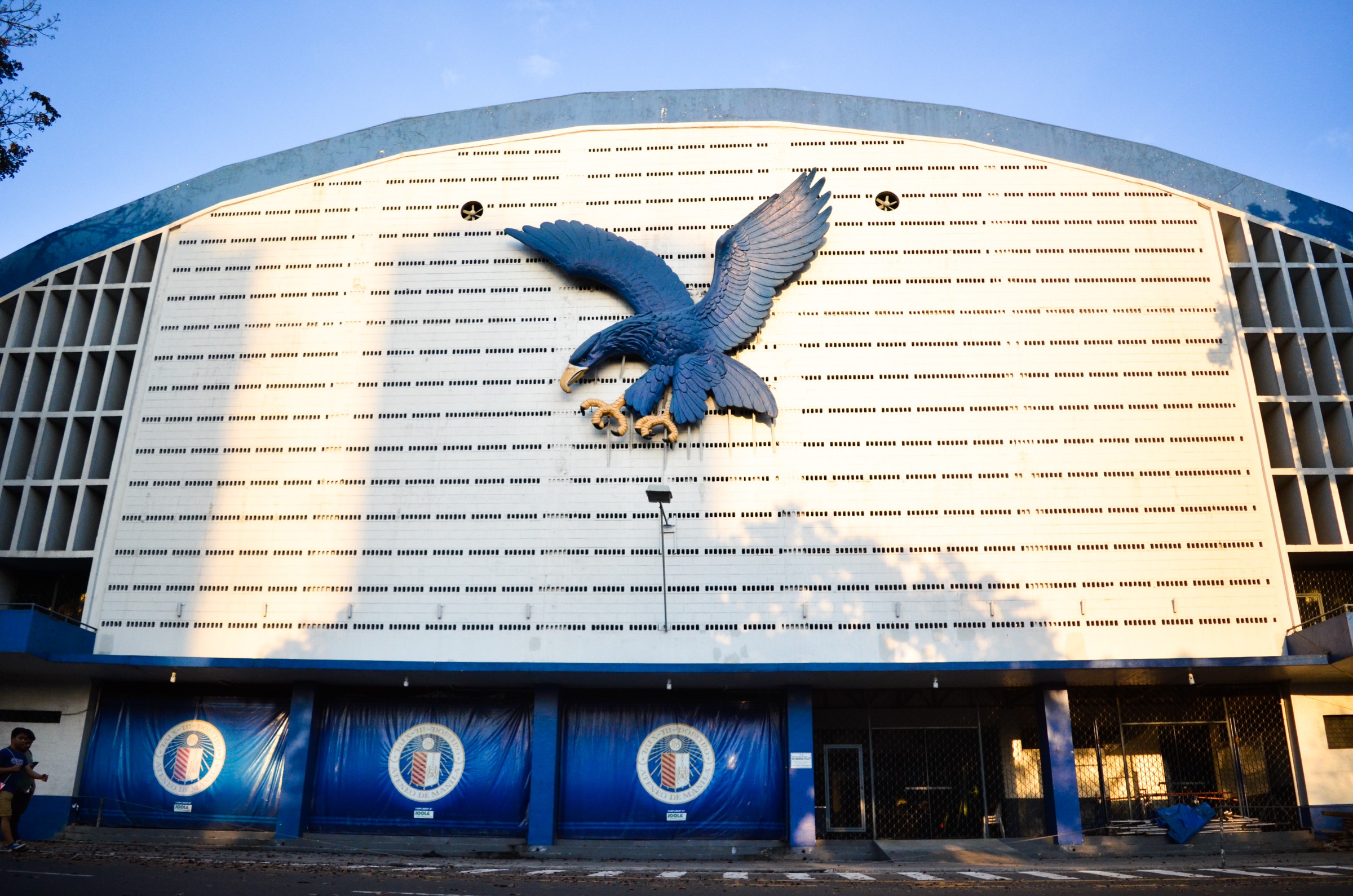 Suddenly the lights go out and when it goes on again, your cake is missing. The million-dollar question is: "Who took your cake?"
The answer, of course, is (a) your best friend–because all the other guests are just figments of your imagination!
While there's no doubt that the jokes about La Salle and UP are exaggerated stereotypes, I'm not so sure about the humble Atenean. Too many people have made too many similar observations too many times for us to think it's all just a joke. Granted most of them are kidding, but a few have sounded dead serious. So I wonder: Is the humble Atenean just an imaginary friend?
Ateneans of an older generation were notorious for their so-called "Arrhneo accent"–a brand of English with a distinct twang acquired from their New York Jesuit mentors. It separated our "old boys" from the rest of the world—but not always in a good way. Nowadays we talk about "The Ateneo Way" to express our commitment to excellence in the things we do–as well as our pride in the way we do things. That's all right when everyone else in the room is a true blue Atenean. But try saying it to a more diverse audience, and you'd better watch out for all the furtive collective eyeball-rolling and eyebrow-raising that's sure to go around.
On the occasion of this Mass of the Holy Spirit, as we begin a brand new school year here at the Ateneo de Manila, here's a good question to ask, a question that I think both the new and veteran Ateneans among us will gain much from asking: "Do you have an Ateneo blue ego?"
You heard me right. Not Ateneo blue eagle, but Ateneo blue ego. Not the giant university mascot billboarded on the facade of Blue Eagle Gym, not our men's varsity basketball team—those are certainly good to have. But I'm referring instead to what Ateneans end up growing if they're not careful just hanging out here on campus: an Ateneo blue ego.
There's nothing wrong with school pride; it's a wonderful virtue to celebrate at graduations and sports competitions. But if it's taken way too seriously–as it sometimes is, one could get carried away and end up carrying it beyond the occasions where it properly belongs. A healthy dose of school pride could morph into a subtle and dangerous sense of self-entitlement based on nothing but one's diploma.
Maybe it's the occupational hazard of the magis–that constant striving for excellence that the Jesuits encourage us to engage in ad majorem Dei gloriam (or in English, "for the greater glory of God"). The trouble is that typical of human nature, we sometimes end up replacing God's glory with our own true blue ego somewhere along the way.
And it's certainly no help that in this day and age, ego is such a blatantly fashionable and celebrated thing. All you need to do is watch reality TV–or its close relative, politics—to see how it's the people with the biggest egos who seem to get the loudest laughs and the most rousing applause. It's the clips and tweets of fast-talking self-glorifying narcissists that go viral.
Today's Mass of the Holy Spirit is a great time for us to pause and to examine ourselves about our respective Ateneo blue egos because whether we like it or not, it's absolutely the last thing that's going to summon the descent of the Holy Spirit.
You see, it was something else that pried the heavens open that day when our Lord emerged out of the Jordan after his baptism. It was that something else—a special endearing quality about Jesus—that managed to coax the Holy Spirit to flutter out of hiding and made the Father break his silence to utter one word: "Beloved."
That day, standing there between the river and the desert, Jesus basked in the loving gaze of his Father and received an outpouring of the Holy Spirit, the same Spirit that would soon lead him to the desert, there to be schooled in preparation for his public ministry.
What was it? What was that special quality that made the heavens buckle at the knees and fall for Jesus?
One thing for sure, it wasn't any form of ego. On the contrary, it was Jesus' humility, the humility of a Son of God! Recognized immediately by John the Baptist, Jesus was clearly told that he–of all people–did not require baptism or the forgiveness of sins that the crowds needed. He didn't have to, but just the same he waded into the river anyway, to make himself low, to become one of us.
When you think about it, in fact, our Lord Jesus didn't need to be human in the first place too. He could have stayed divine and distant from sinful humanity. He didn't have to, but just the same he waded into time anyway, to make himself low and to become one of us.
And it doesn't stop there, as we know. Our Lord didn't have to die the humbling and humiliating death on the cross, the type of execution reserved by the Romans for their worst criminals. Again, he didn't have to, but just the same our Lord waded into his enemies' hands and allowed himself to be taken to his death, to make himself low so that the worst among us would never be able to claim that he wasn't one of us.
Which brings us to a big idea about humility: Humility is the great bridge that connects us to all of humanity. It is what has connected God to us sinners, and it is what will connect us Ateneans to the people that we are invited to serve with our Ateneo education. What distinguishes a true Atenean, after all, is precisely this connection to neighbor. Without humility, one can't become the "person for others" that every true Atenean is called to be.
It is Jesus' exemplary humility that moved the heart of the Father and poured out the Spirit over Jesus. It is the same humility that we need if we want our hearts–and the heavens–torn open for the outpouring of the gifts of the Holy Spirit this new school year year.
So how do we become humble? Humility begins with gratitude and the realization that everything is gift. All that we have, all that we are, our every breath, our every bread—every single one of these is a gift from God. Being here at the Ateneo, the opportunity to learn, the chance to grow in such an environment and to develop our gifts to serve others—these are valuable gifts not deserved and certainly not given to all. And like all gifts, we are invited to make the most of the gift of an Ateneo education so that we can share it with others. We need to nurse it in order to disburse it. The best antidote to our Ateneo blue egos, therefore, is gratitude. Only with this sense that all is gift can we begin to be humble.
St. Ignatius of Loyola, the founder of the Society of Jesus, has an unforgettable phrase to describe humility. "Humility," he writes in the Jesuit Constitutions, "a virtue never sufficiently praised."
Humility is not only a virtue never sufficiently praised, but also one never sufficiently practiced–not just on our campus, but everywhere in the world. As we begin this brand new school year, with all its hopes and promise of learning new things and meeting new people, let us learn from the humility of our Lord and begin to practice it a little bit more of it today. Let us be grateful for the gift of our Ateneo education and commit ourselves to sharing its fruits with those who most need our help.
And if for whatever reason, if this early, you can already detect it lurking somewhere inside you, no matter how embryonic still, wrench out that Ateneo blue ego and toss it out on to the streets of Gate 3. Don't be a big ugly Atenean! Be more than an imaginary friend: Be a humble Atenean.