Welcome to the Good Friday module of "THREE QUESTIONS FOR JESUS," our online Holy Week Retreat for this Lent.
If you haven't done the Holy Thursday module, click HERE first.
If you have completed yesterday's module, welcome back!
The Holy Thursday module ended with a virtual vigil with the Lord, where we thought of His grit and resilience, as well as His determination to complete His mission despite all that He has gone through.
This mantra may well have been His mantra that first Holy Thursday: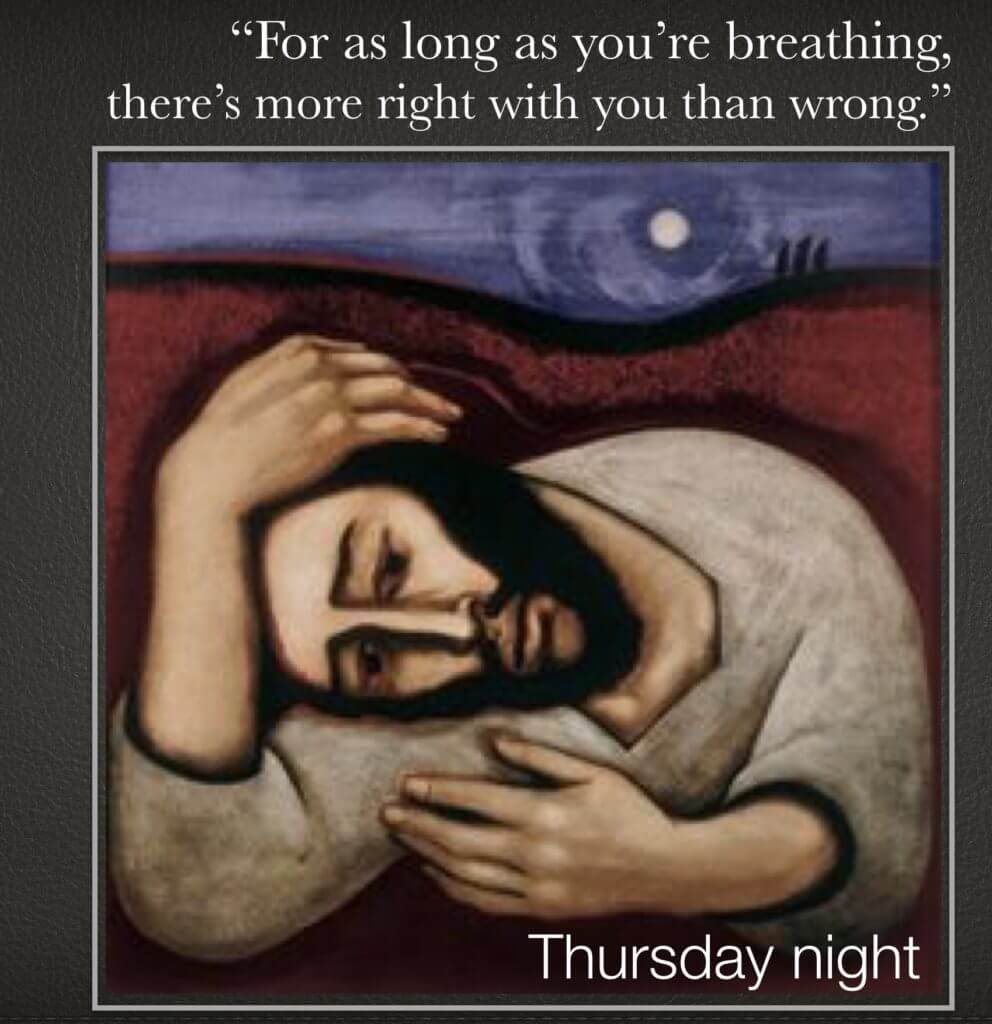 And it could well be ours–something we must remember to repeat to ourselves whenever we, for whatever reason, feel that our world is falling apart:
"For as long as you're breathing,
there is more right with you than wrong."
Of course today Good Friday, we will pray over the events leading to our Lord's death, when His breath is snuffed out of Him by this afternoon.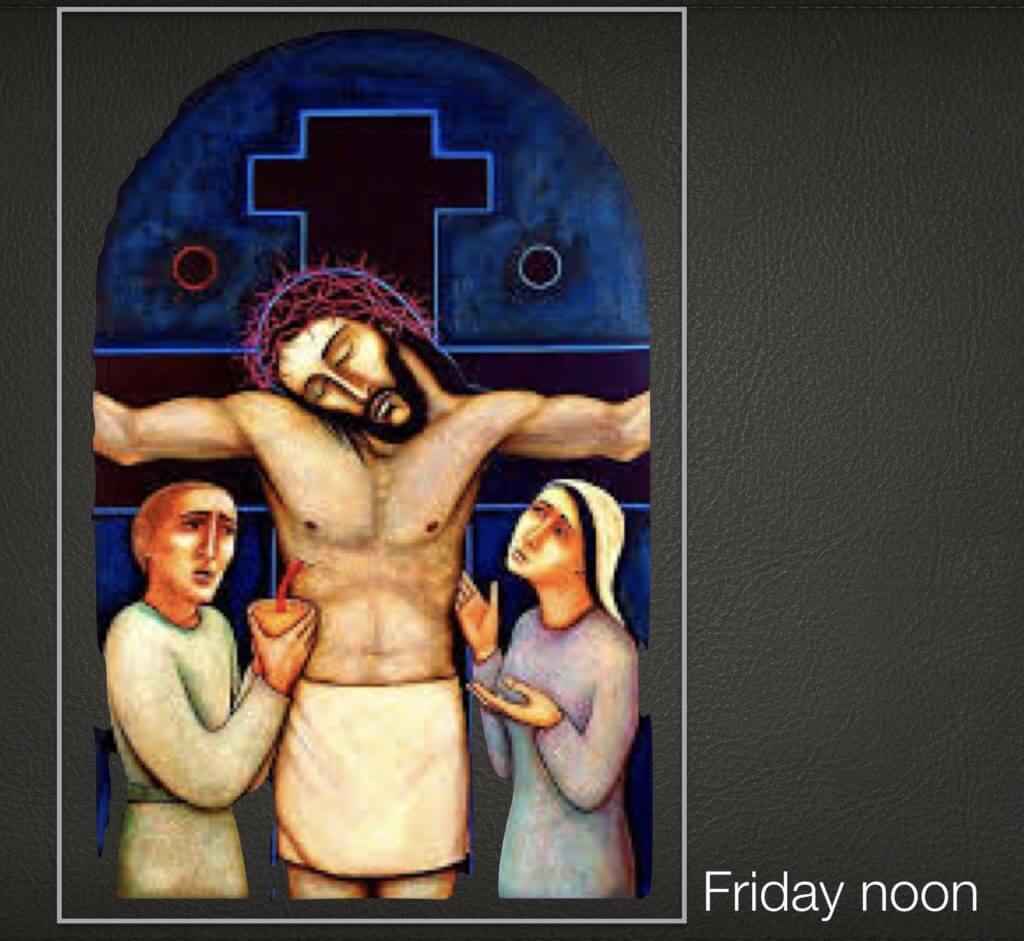 We begin today's retreat by reflecting on the story of our Lord Jesus: What does it all mean for me anyway? And what did it cost Him?
Watch this music video prayerfully to begin today's retreat. The song is called "JESUS ON THE CROSS" and the video features the Christ of the Abyss (Il Cristo degli Abissi), a bronze sculpture created by the Italian artist Guido Galleti and submerged underwater somewhere off the coast of Italy in the Mediterranean Sea.
The underwater sculpture is a haunting symbol of the Incarnation–God submerging Himself in our humanity. Watch the clip prayerfully, letting the song and the images lead you to prayer this morning.
When you are ready, move on to the NEXT section.