Let's make a brief detour
to the familiar story of Lazarus.

He was one of the very few people
for whom our Lord performed
the astonishing miracle
of raising someone from the dead.

His was not a resurrection like the Lord's.
It was simply a resuscitation:
When he was brought back to life,
he was 100% the same,
and just had to pick up
where he left off.
As we know, resurrection transforms us
just as it did to Jesus.

Have you wondered how Lazarus must have felt
when he came alive again?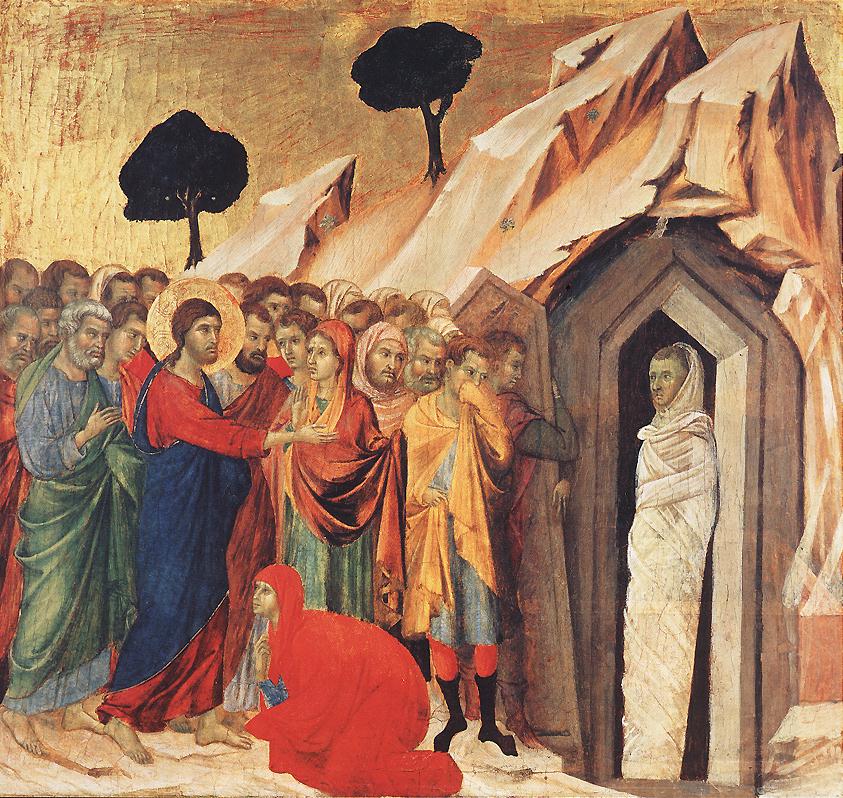 Summoned from that distant dark
and peaceful place,
Lazarus hears Jesus calling him,
that familiar voice accompanied
by other familiar voices–
his sisters' and friends'–
imploring him to step out of his tomb
and back into this world.

What could Lazarus have been thinking?
Did he have a choice?
Did he have to make a decision?

Historians tell us today
that tombs in those days were dug out
of the earth,
so that in order to leave the tomb,
Lazarus had to exert every possible effort
to pull himself out of it.

Rising from the dead–
that must have been the easy part.

The hard part was making the decision
to clamber out of that tomb,
the stench of flesh-and-bones behind him.
Did he welcome the idea
of being weighed down again
by the gravity of this life, this world?
Was he tempted to stay in the dark
and to remain dead?
In a strange sort of way,
we know that feeling, don't we?

Those of us who have experienced
a major crisis in our lives
know that the sadness and sadness
we wrap around ourselves
can at times become too comforting to shed.
It is tempting to remain in that dark place.
Like Lazarus, stepping out of our tombs
could be painstakingly effortful
and could require every ounce of our will power

Can you name the tombs in your life?

How do you feel about stepping out
of your tombs?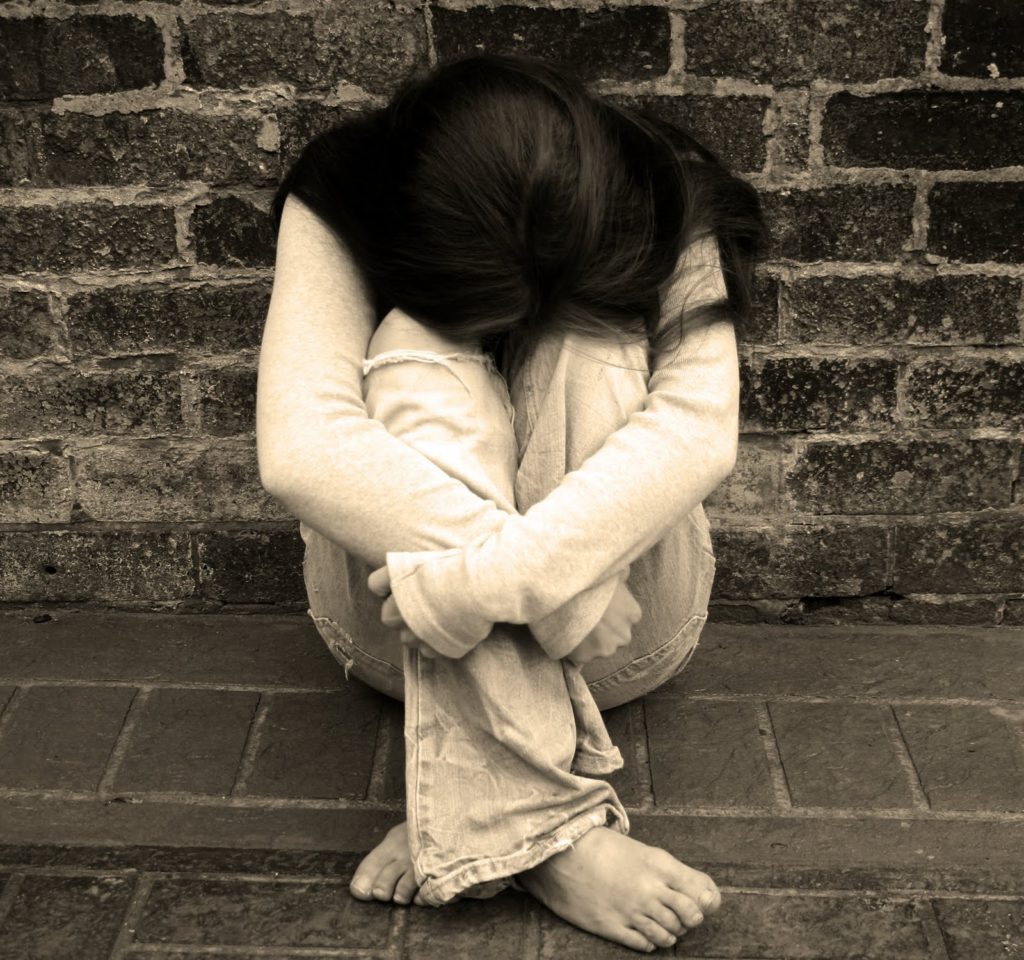 Tombs are the dark, hiding places in our lives
that suck out the life and energy out of us.

They keep you away from God,
away from other people,
and even away from yourself.

More than anything else,
they diminish us
making us less than we are.
Tombs stand for things
that we are attached to–
harmful habits
or unhealthy relationships.
Even if we know they do us no good,
they provide us with a strong
and addictive sort of comfort.

The strange thing is that
we feel we cannot live without them.
We feel too much at home in them
or with them.
They are a comfort zone
that we are afraid to venture out of.

But Easter summons us
to step out of our tombs.

We need to make the decision
to pull ourselves out of whatever pit
we may find ourselves in.
It isn't fun to wake from the dead;
it may actually feel much safer
to remain in the tomb.
But the life that the Lord calls us to
is the only one that's really worth living.

Take time now to name one or two tombs
in your life.
It may be a lifestyle, a person,
a mindset, habit, or vice,
a relationship…

Describe what it would take for you
to step out of these tombs–
and to leave them behind.

Do your reflection
at least for the duration of this music.
And share your insights below.