For the rest of the online retreat, we will focus on only one Good Friday event: Jesus before Pontius Pilate, as recounted in the Gospel according to John.
It is a lengthy account, but rich in meaning, and often because of everything else that happens on Good Friday, not given the attention it deserves.
We will spend our time unwrapping the messages it might have for us.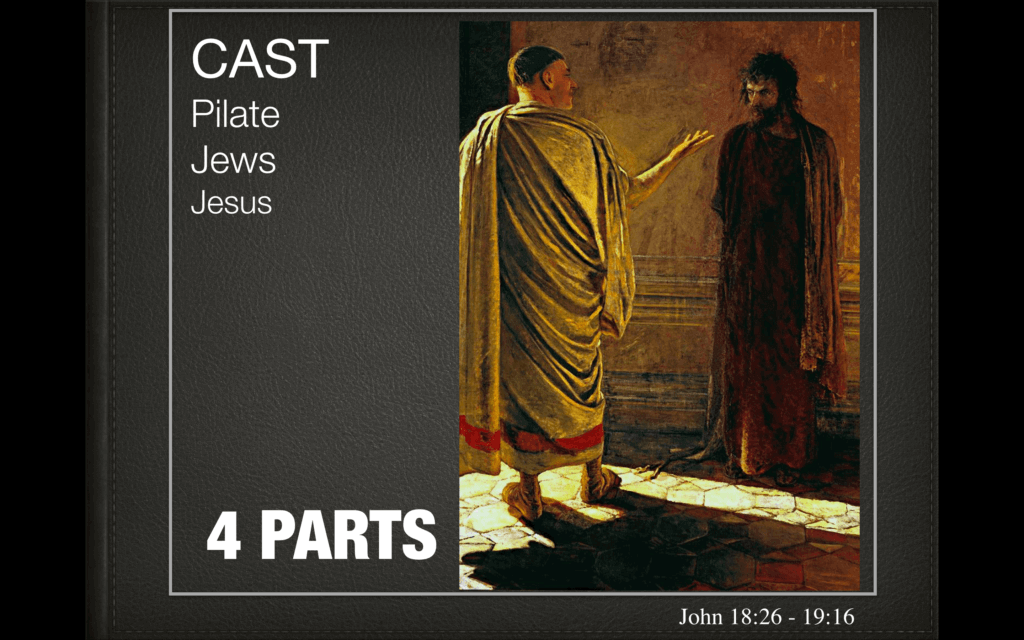 Read the passage slowly and prayerfully, allowing the music to pace your reading. The four parts are clearly indicated in the text, so feel free to pause after each part to recall the events and their significance.
Use your imagination to be present at the scene. Pay attention to the main characters: Jesus, Pilate, and Jesus' accusers, the Jewish leaders.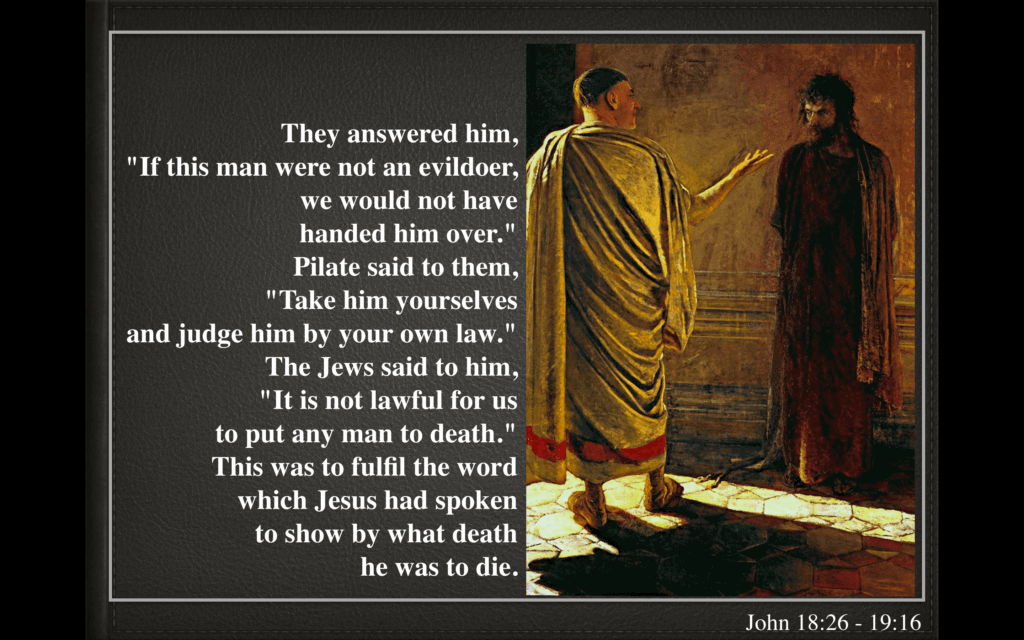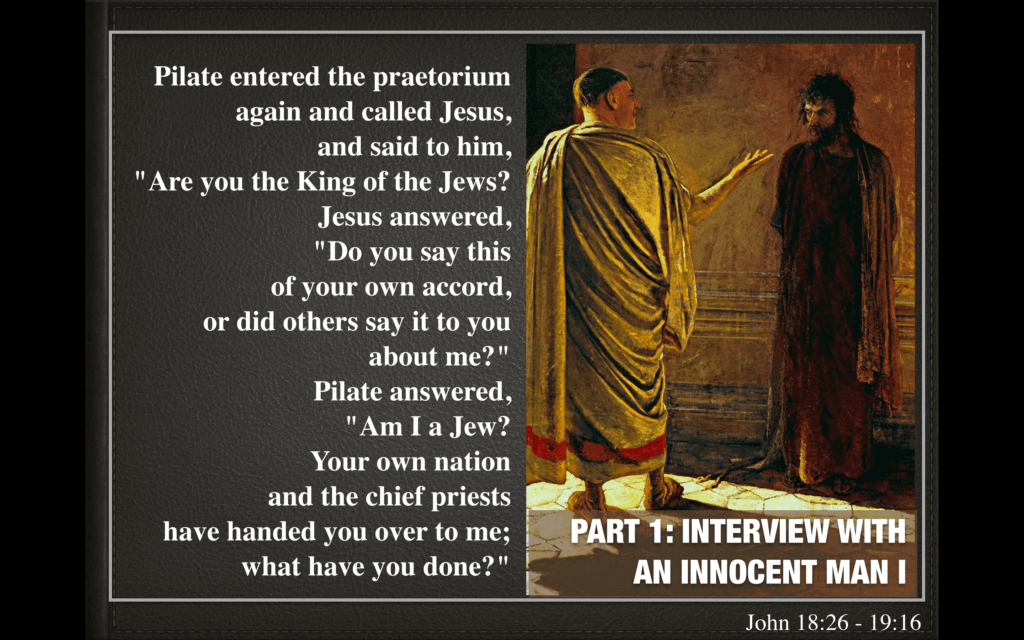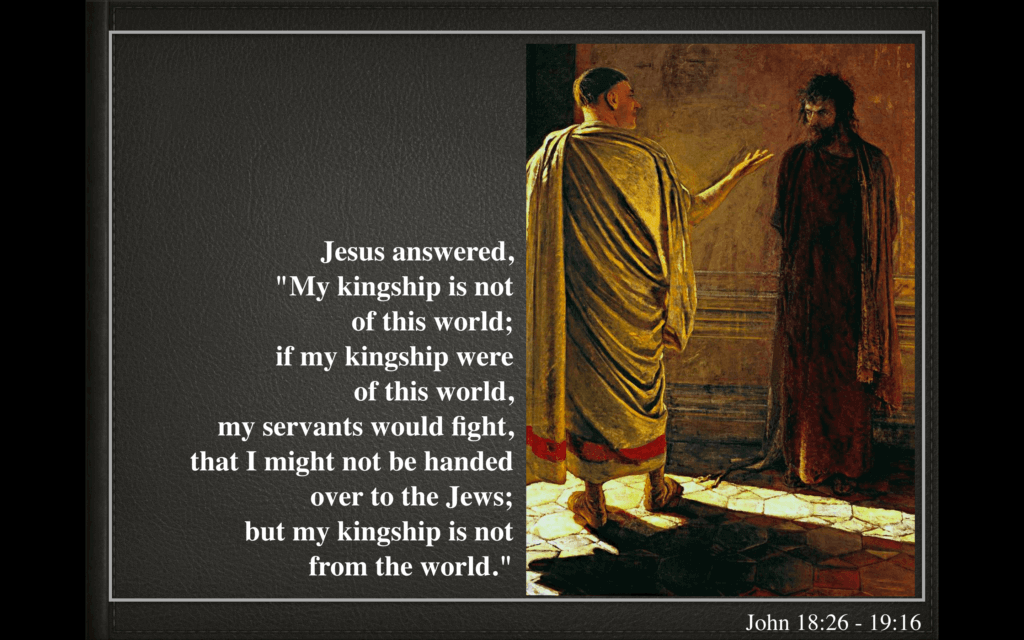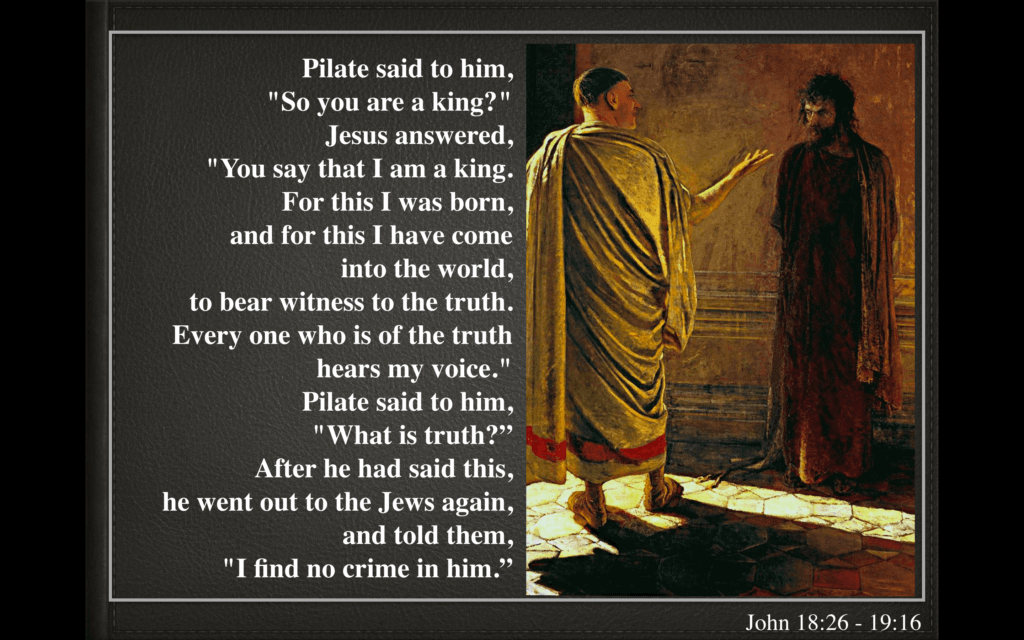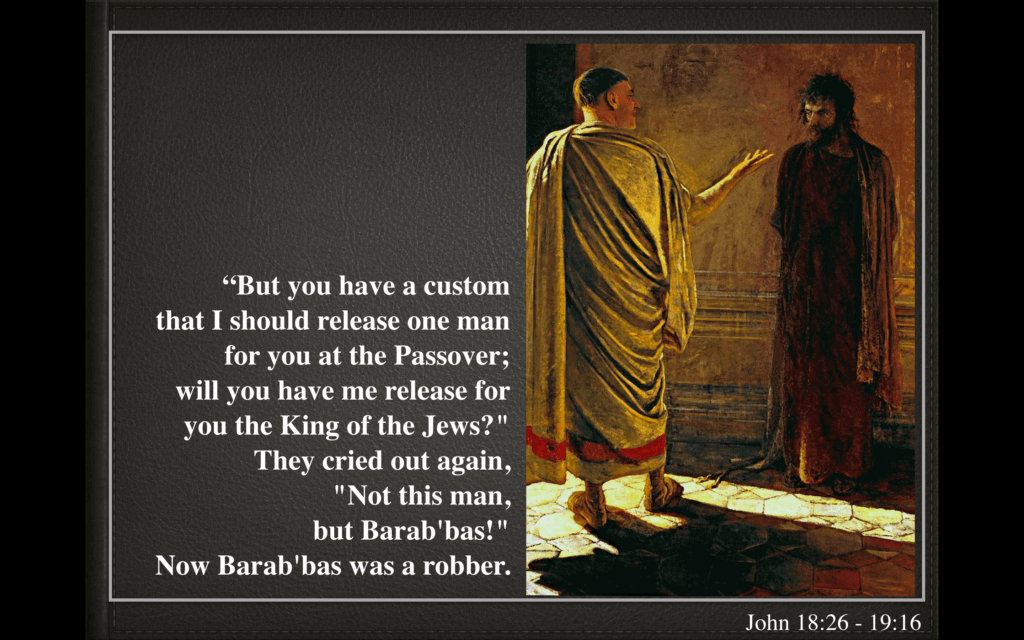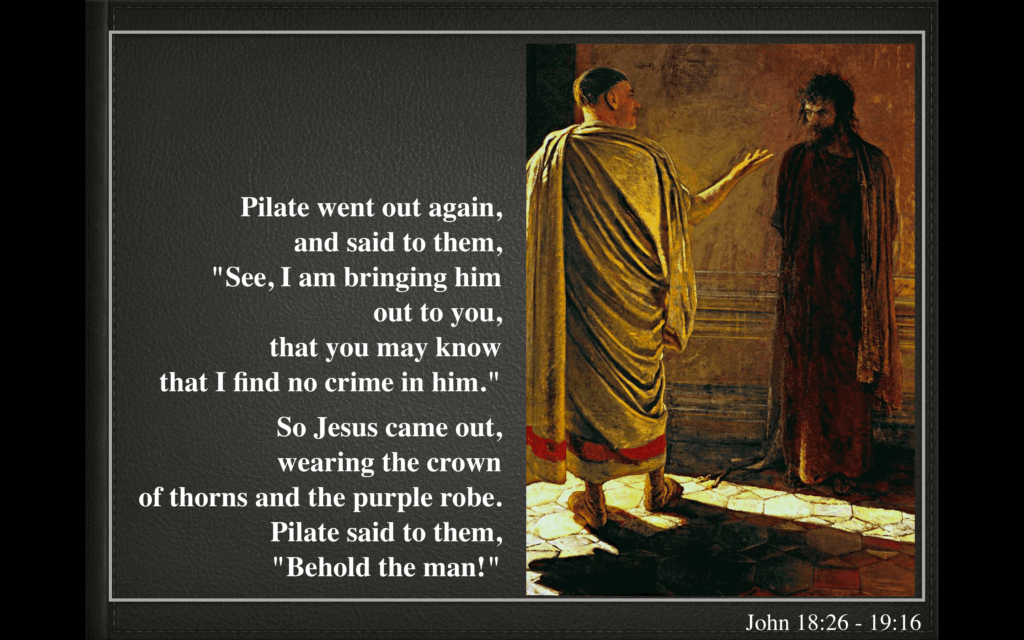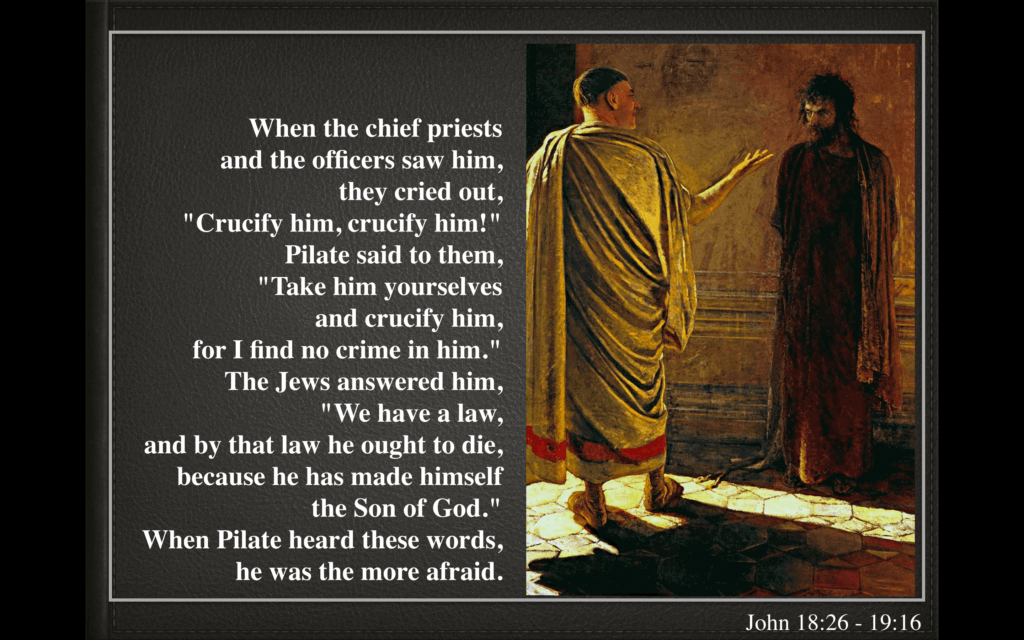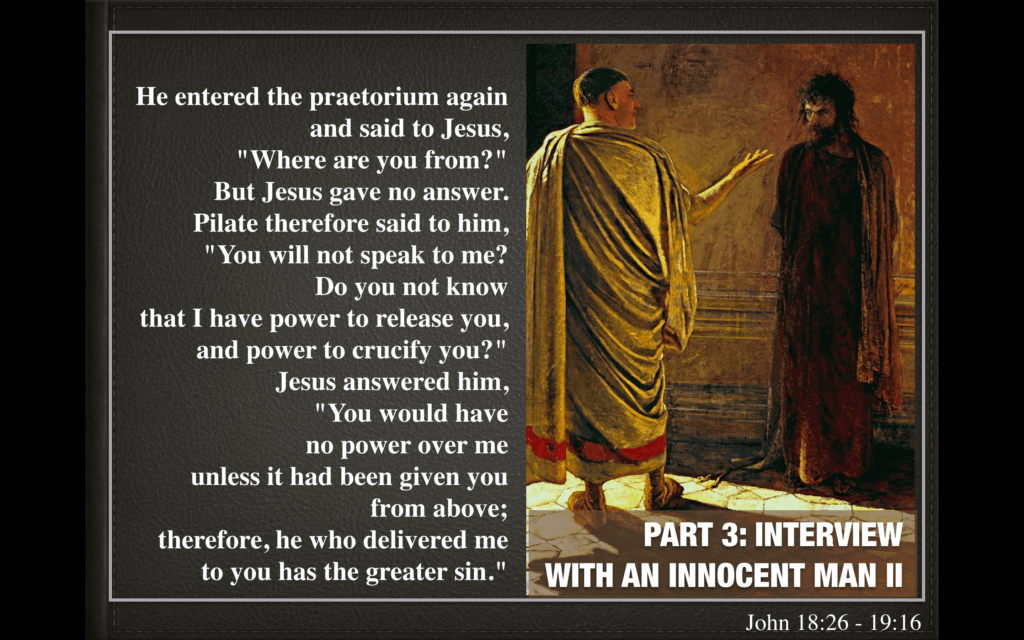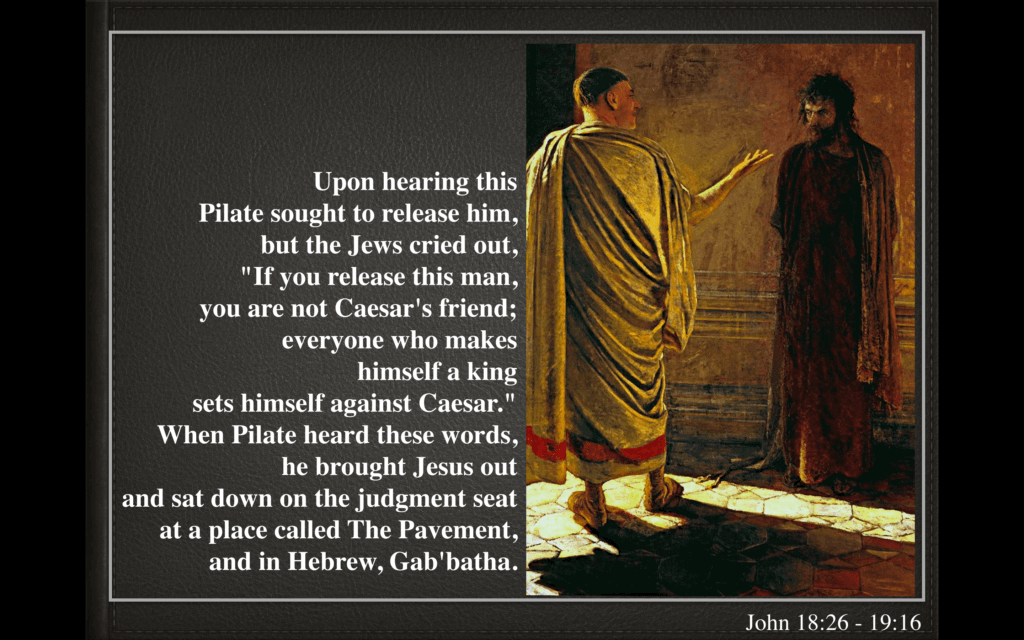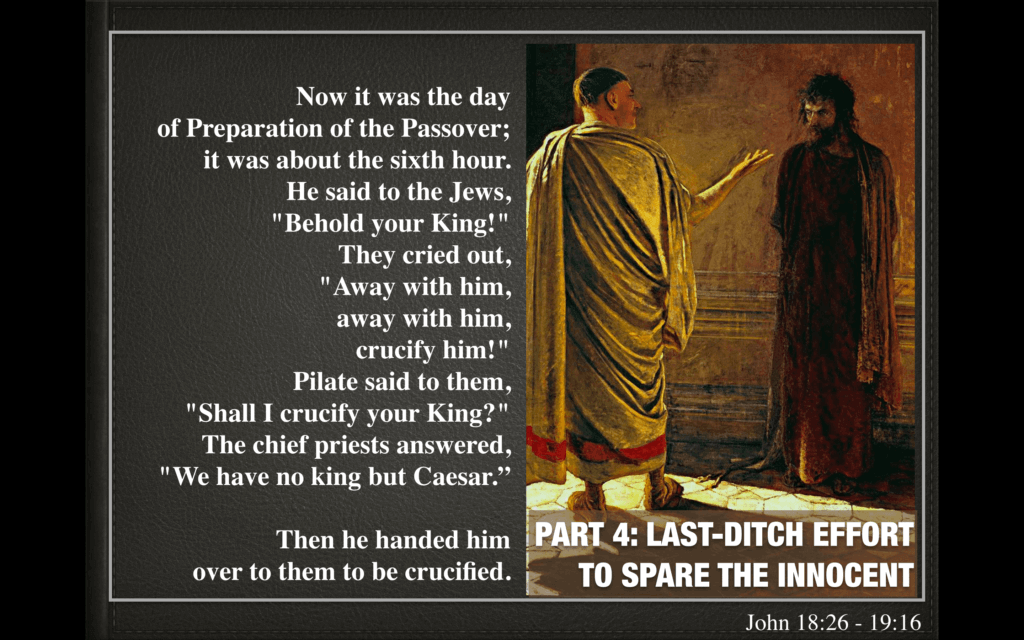 Was there a particular line or detail in the story that struck you? Why?
Feel free to share your answer in the Leave A Reply section below.