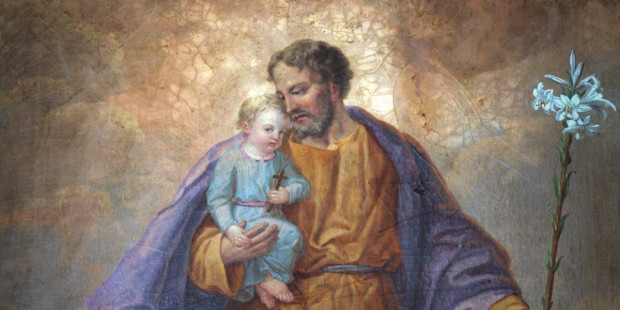 St. Joseph has much to teach us this Advent season: about transcending ourselves and our pride, about letting go and letting God.
Let's linger awhile and gather the graces we have received from reading and appreciating Joseph, his life, his choices, and his sacrifices.
Once again we invite you to share your INSIGHTS, QUESTIONS, or PRAYERS in the comments section below. As we've often said in past online recollections, articulating your thoughts and feelings leads to clarifying them further to yourselves, but they also help our companions at this Advent Recollection.
What graces or blessings did you receive as you accompanied Joseph during this module?
What questions might you have?
What did you learn about Joseph and/or yourself?
Are you being asked to resist your pride or to revise your dreams? In what way?
Pope Francis has a unique and lovely devotion to St. Joseph. Whenever the Holy Father has a special petition, he would write it down on a piece of paper and slip it under the pillow of a statue of the sleeping St. Joseph, entrusting the petition to the saint's intercession.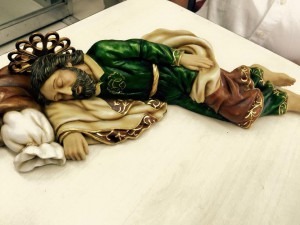 What prayer of petition would you slip under St. Joseph's pillow? You may wish to post this in the COMMENTS section below.
Our third and final Advent module on the Wise Men is already available. Choose the proper time and place in the following days to begin it.