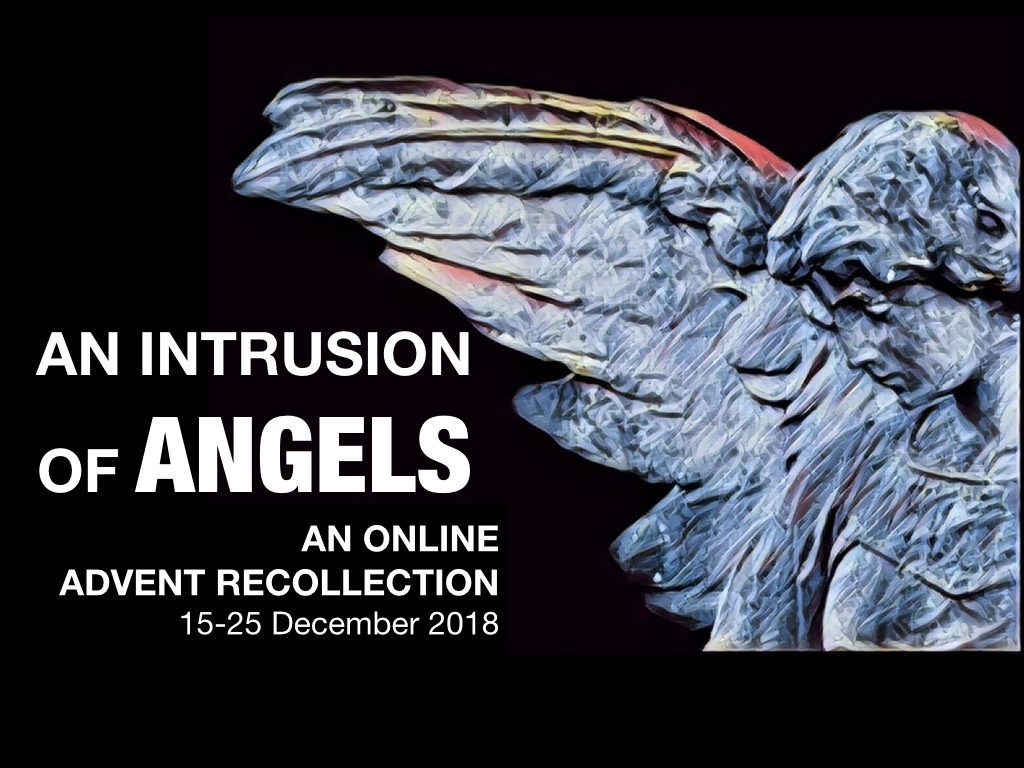 Welcome to our online Advent recollection!
However you ended up here today, it means only one thing: You're looking for angels. Or, better still, angels might just be looking for you.
All you need is to carve out some time this season. It's a frantic time for sure, but if you can find room for a little reflection and prayer, you might just learn–and receive–something.
If you don't have about an hour of quiet–if you can't steal away from the crowd for some "me and God" time or ignore your notifications for this hour–come back next time.
But if you think you're ready this moment, feel free to click on the first module below to begin your recollection. Note that you need not complete all three modules today. You may choose to resume the succeeding modules some other day.
Let us pray for one another as we go through this recollection.