Here's the truth about Easter:
For Jesus,
we have been worth dying for.

We have also been worth rising for.

And because of that,
he isn't going to give up on us.
And neither should we!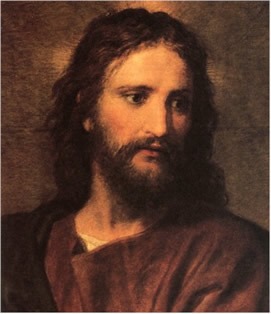 Day in and day out,
he shows up by our side–
even if we don't notice him,
even if we're too busy to give him any attention,
even if we focus on all the things that are wrong
rather than what's right in our lives,
or even if we get carried away
with our important lives
and actually begin to believe we don't need him.

The Risen Lord is NOW HERE.
He will keep waiting for us,
hoping against hope,
that the day will come
when we will come to our senses
and finally decide to anchor ourselves
not on passing things,
but on things that matter,
things that last.

Maybe, if not for anything else,
this unexpected global disruption in our lives
is an opportunity for us to rethink
the way we've been living our lives
and the things that we've been living for.
As we close our Holy Week Retreat this year,
make this song your closing prayer.
It is called–aptly–"Miracles: Someone Special"
by Coldplay and Big Sean.

It mentions real-life heroes like Nelson Mandela,
, Cassius Clay (aka Mohammed Ali),
Mahatma Gandhi, Mother Teresa among others.
It tells us exactly what our Risen Lord
is trying to tell us:

"Don't be scared to be strong!"

Listen to it as if the Lord were speaking to you.
Feel free to linger here
in prayer before proceeding.
If you feel up to it,
share your prayer spontaneously below.