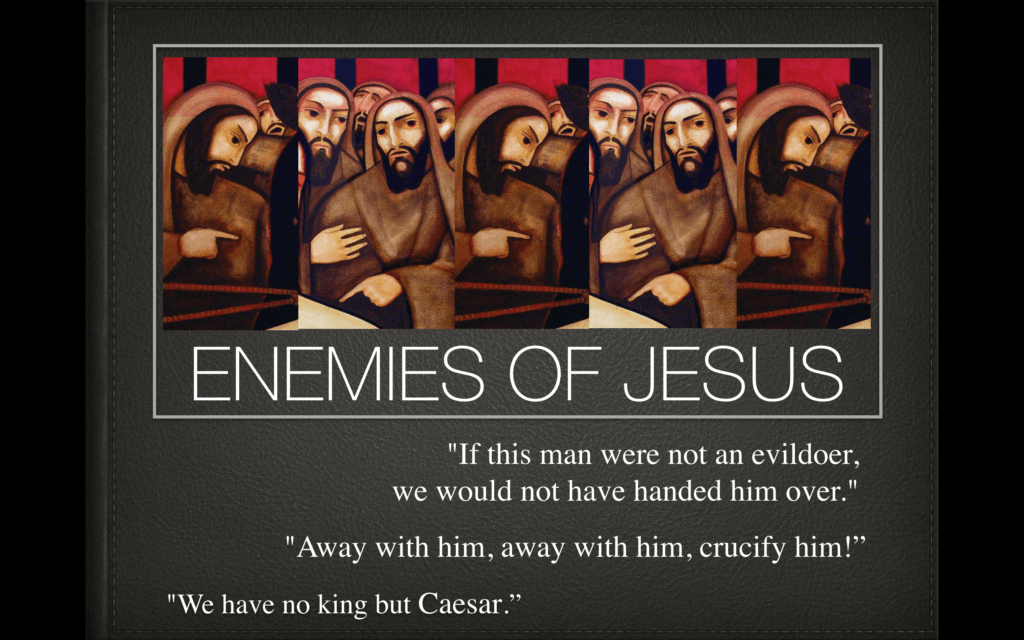 Jesus certainly had his share of haters and bashers. They had already judged Jesus to be "an evil-doer," as they informed Pilate early on, and they had absolutely no intention of changing their mind.
They had already decided that it was for their nation's good–as well as their own–if Jesus were crucified, and nothing was going to get in their way–not even Pilate.
And when they needed to, they had no qualms about making whatever pronouncement was needed to achieve their goal of crucifying Jesus–even if it meant saying something absolutely unacceptable to their people–like "having no king but Caesar."
Some soul-searching is called for here. Do we sometimes treat others the way the Jewish leaders treated our Lord? Are we judgmental of others, our minds closed to revising our opinions of them or dropping the convenient labels that we use?
Perhaps it will help if we once again think about the modern-day versions of Jesus' enemies. Note that they very much resemble today's online bashers and haters, those people online who are constantly negative, and who engage in bullying and shaming others.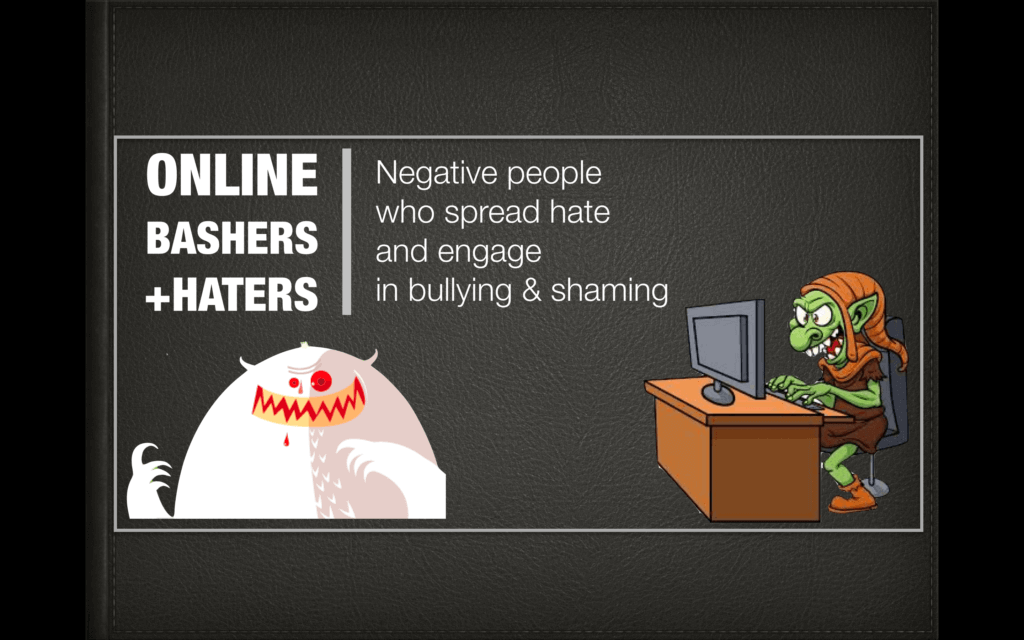 Do we have such tendencies–whether online or off?
The 2017 McCann study asked its respondents whether or not they had ever posted a negative comment about someone they know. Again the findings are very interesting.
Here are the results: Globally, 12% of the respondents have posted a negative comment about someone they know at least once. Note how the number drops as the respondents get older.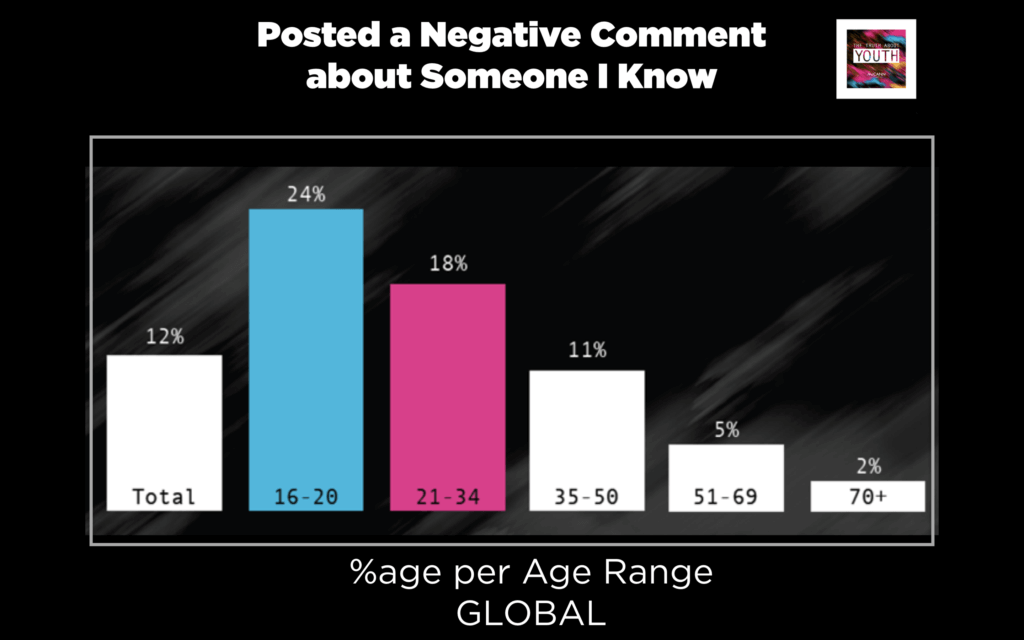 Note while the same pattern is seen in Asia Pacific, the numbers are slightly higher: 16% of the respondents have posted a negative comment about someone they know.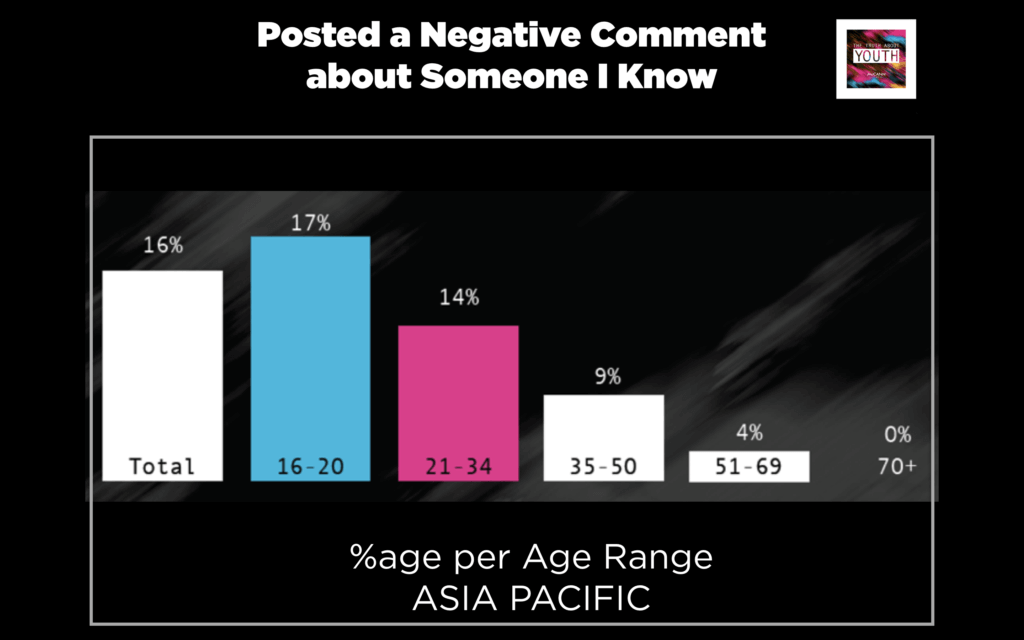 The findings for specific countries in Asia Pacific–including the Philippines–are very telling.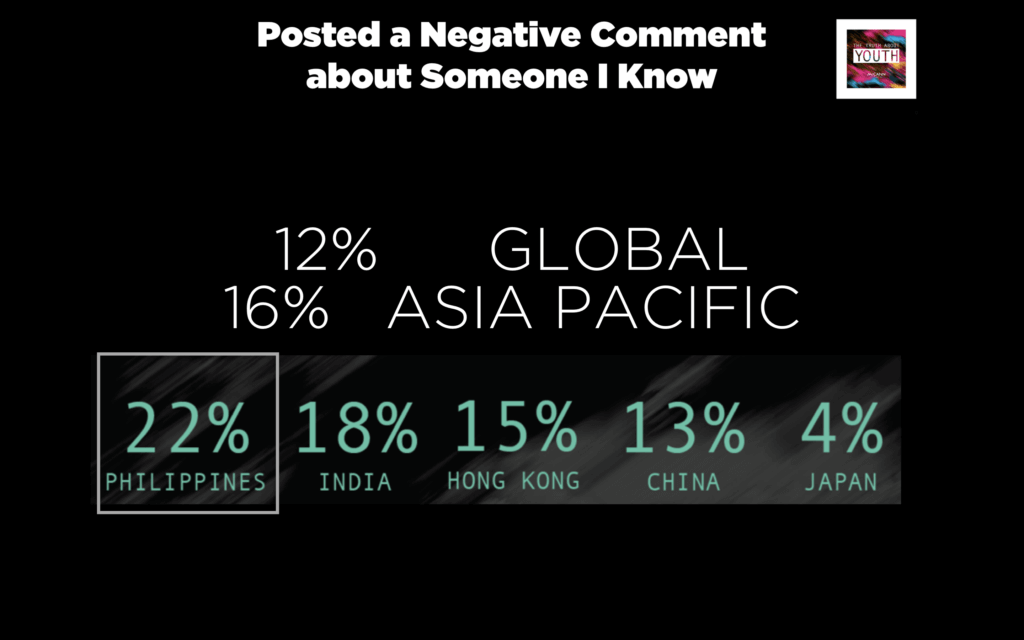 What do you think of these findings? Do you agree with them–particularly the Philippines surpassing the numbers of other countries?
Post your comment below and read what others say before moving to the NEXT section.