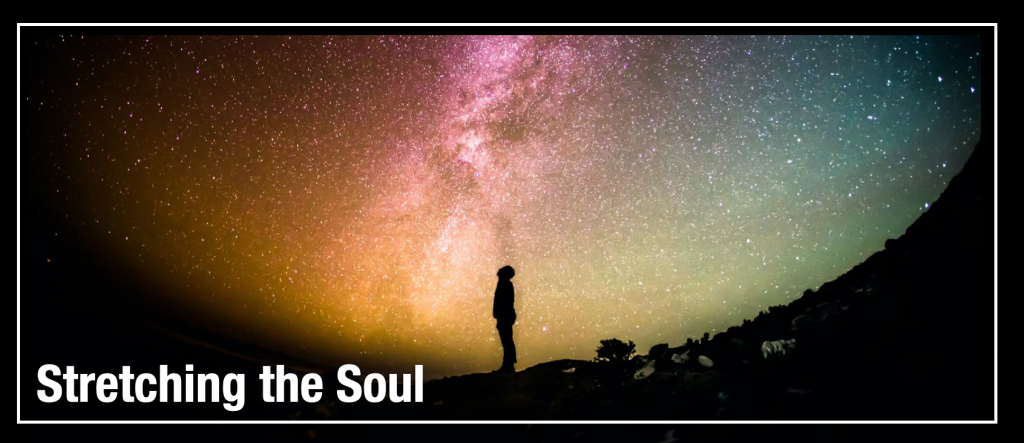 To let Good Friday stretch our soul, let's ask another question: "What made the Lord stay on the cross until the end?" That's an important question because when you think about it, he didn't have to. He could have changed his mind or given up anytime.
Certainly Jesus and the thieves were not alone on their crosses. The evil spirit was very much around, hovering over them.
The Lord did not see the last of the Devil in the desert, where he was tempted three times. The Devil was working overtime during those last moments of our Lord's life. That, after all, is the way of the evil spirit: It works extra hard to tempt us especially whenever we are about to accomplish something good.
We can only imagine how the Devil was taunting our Lord:
"Give up now. All you need to do is say the word, and they will take you down from the cross and end your suffering. Look, your disciples are gone. Your enemies continue to mock you. Are these the kind of people who deserve redemption, who are worth dying for? What's the point?"
But Jesus kept the faith and chose to stay on until his work was accomplished.
So what made him stay?
You would think that the experience of abandonment and the continued mockery by his enemies are pretty good reasons for him to give up and walk away from his mission.
There remains only one explanation: Love. Love without conditions.
When our Lord looked into the eyes of his enemies, he saw not just the hatred in their eyes, but the deep hurt that had produced that hatred.
On Holy Thursday, he shows us what loving our enemies means. On Good Friday, our Crucified Lord teaches us how to love our enemies and how we can respond to them when they hurt us and mock us.
As he did on Holy Thursday, our Lord subverts yet another so-called wise saying:
"Beware of wolves in sheep's clothing."

This familiar saying cautions us against enemies who pretend to be meek and gentle only to pounce on us when we're not looking:

But our Lord does the exact opposite. He who can read hearts sees the small flicker of good in the hearts of even the most wicked among us. He recognizes that many people victimize others also because they themselves have been victimized. They've turned to evil only because they themselves have been terrified and traumatized, their hearts hurt and hardened.

Instead of bewaring of "wolves in sheep's clothing," our Lord asks us to look beneath the wolves in others and to recognize–and love–the sheep hiding in wolves' clothing.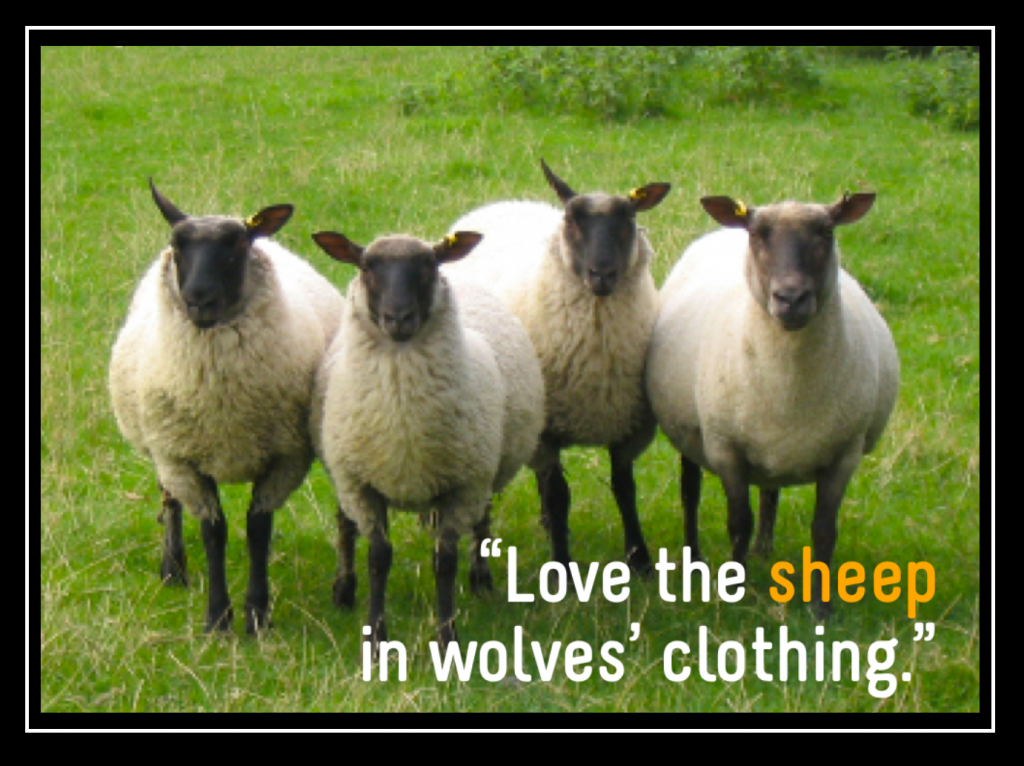 It is this recognition of the sheep in wolves' clothing that enabled him to stay faithful to his mission on the cross. It is this that empowered him to keep saying "Yes" to God's Will.
Again, it is a tall order. Just like the Holy Thursday invitation of "feeding the mouth that bites us," Good Friday calls on us to do as Jesus has done: To forgive and to love those who hurt and persecute us.
If we want to keep the door to God's heart wide open, we need to recognize these hidden sheep and like our Lord, keep saying "Yes" to love until the end.
How about you? When you look at your enemies and persecutors, would it be easy–or even possible–for you to recognize the sheep disguised in wolves' clothing? If you've been able to do that before, what has helped you do that?
Share your responses and especially suggestions with your fellow online retreatants, if you wish.