Our Lord Jesus was no stranger
to God's silence and absence.
This may come to you as a shock:
Jesus, after all, is the Son of God.
He is God!
How can God be silent or absent
to His own Son?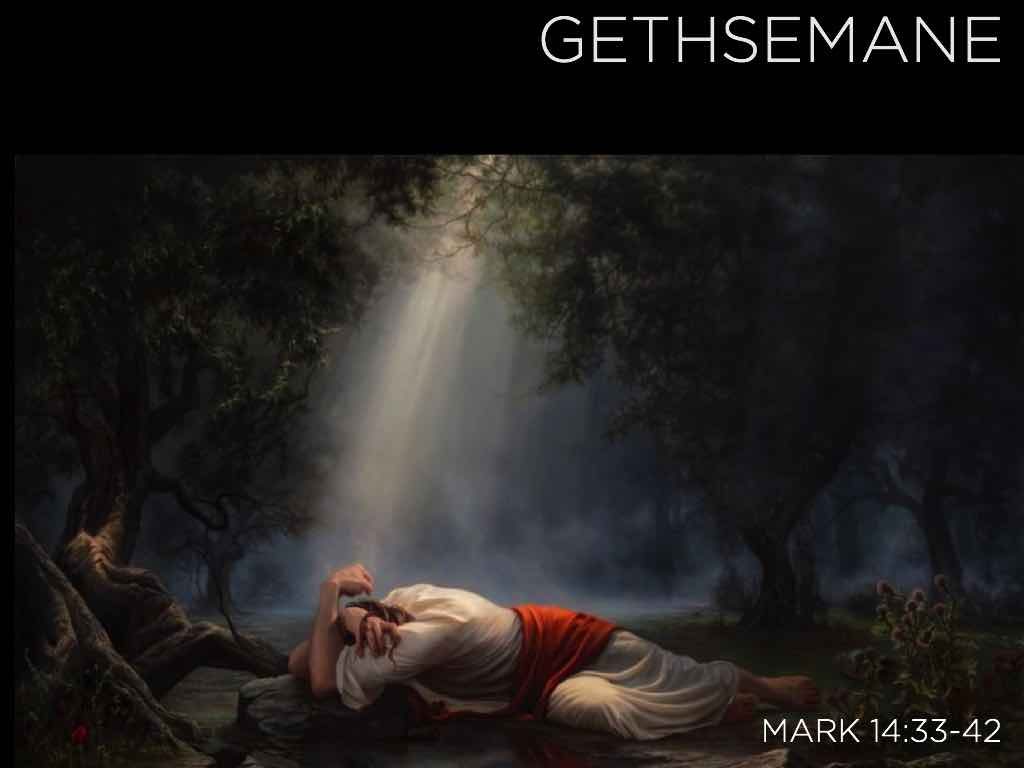 But this is really one of the most profound mysteries
that Holy Thursday offers to us:
How our Lord's Passion enabled Him
to identify completely with us sinners
so much so that He too experienced God's hiddenness
at the moment when He needed God the most.
We see this beginning to happen in Gethsemane.
Spend some moments
entering into the story and silence of Gethsemane.
Prayerfully read these passages from Mark,
and use the music to pace yourself
as you contemplate the scene
and imagine in your own mind
what happened, and how the characters felt,
especially Jesus.
Remember, don't rush; don't speed read.
Watch for the silences of Scripture,
and monitor what they reveal to you.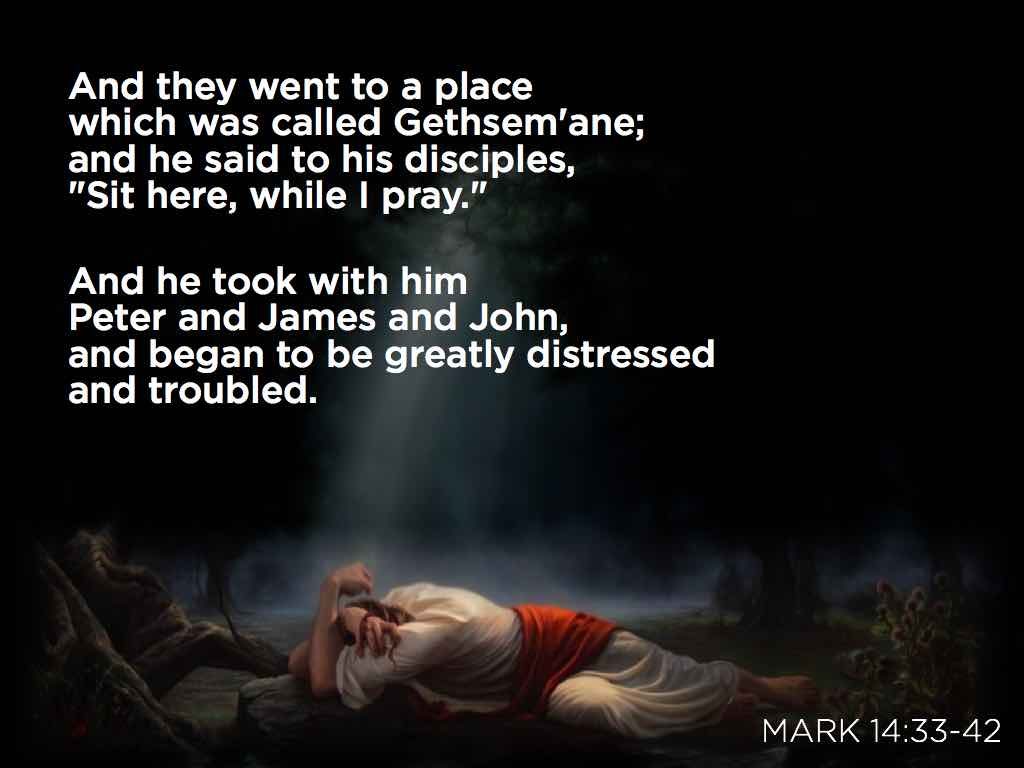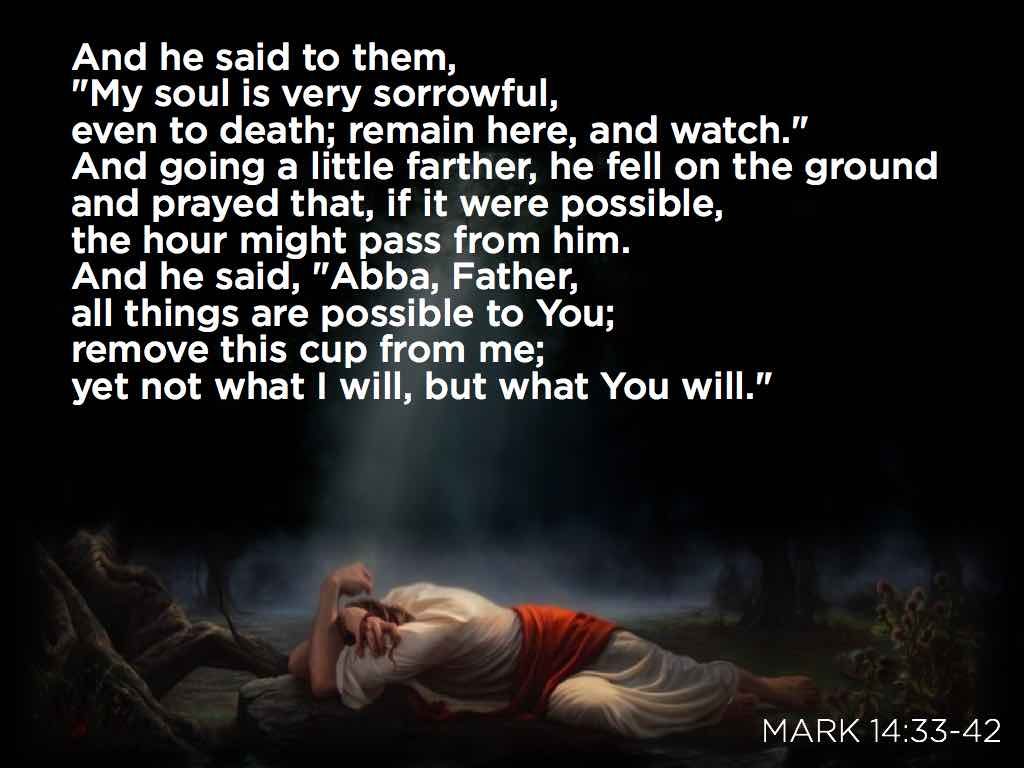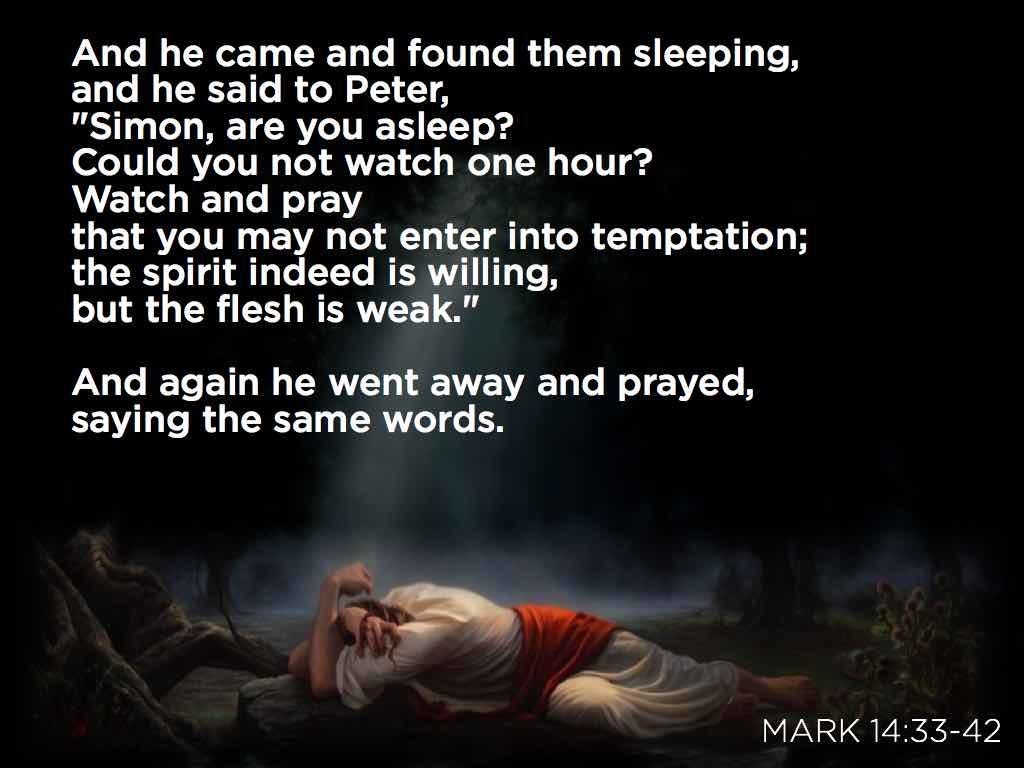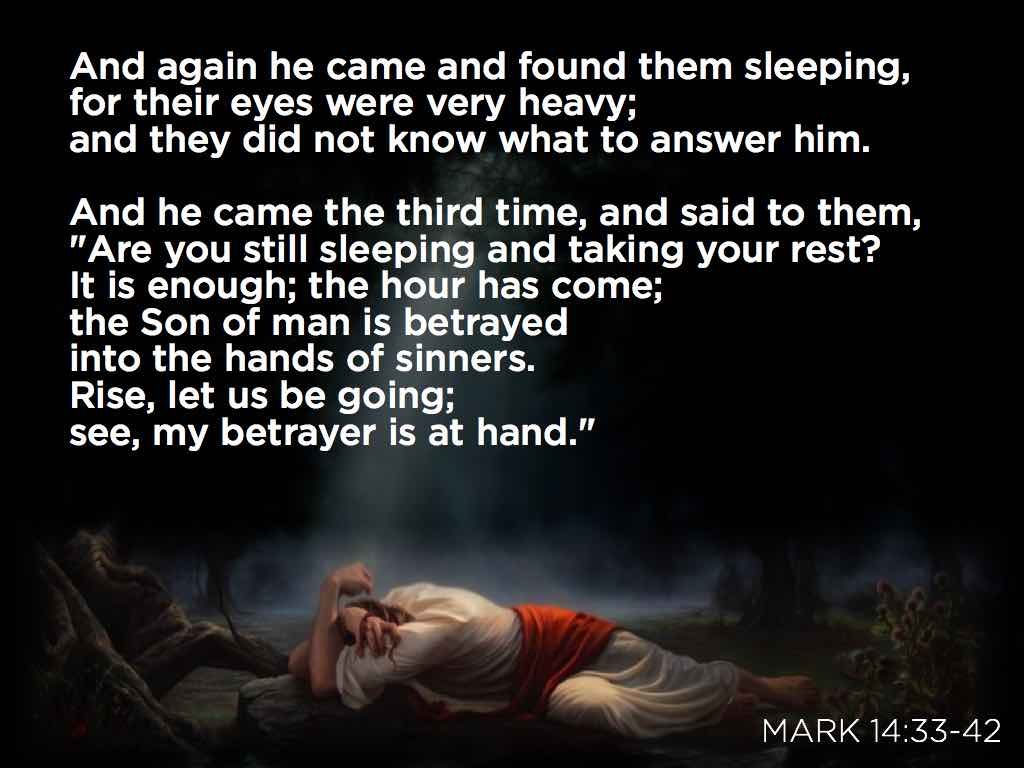 When the music stops, consider answering
this question under COMMENTS below:
"What struck you or puzzled you about the scene?"