Congratulations! You've successfully completted this year's 3-day online Holy Week Retreat!
As you know, this retreat is called "Finding God in Torn and Broken Places." For contrary to what we usually think, God is found not only in holy or beautiful places. If there's anything that the mysteries of Lent can teach us, it is that our Lord Jesus has made sure that he can be found even–and especially–in the torn and broken places of our lives.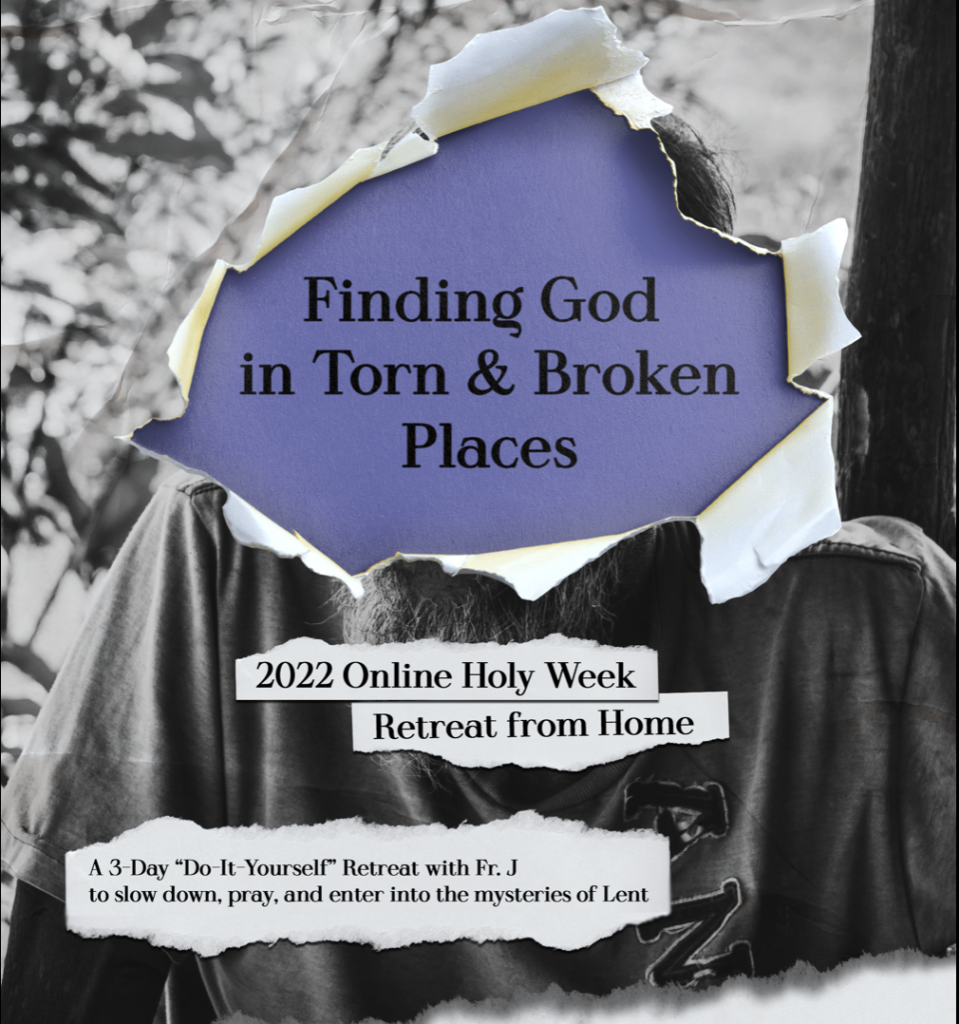 Before you go, we ask you once again to take time to look back at the past three days, and to post a prayer or share with your fellow online retreatants. Here are some questions you may want to answer in your post below:
What do you consider the most valuable blessing that you received from this year's online retreat? It may be an experience you underwent, an insight you discovered about God, Jesus, the world or yourself, or a question you continue to wrestle with.
Is there anything that you will stop doing, continue doing, or start doing as a result of your retreat? Why?
Once again, it has been a blessing to accompany you in this year's online retreat. Reading your posts has always been an eye-opener for me. Just as importantly, their depth and sincerity of your sharing have been soul-enriching.
All I can say at the end of this retreat is: Thank you, thank you, thank you! Thank you for accompanying me again this Holy Week. A special shout-out to our regulars! 🙂
Thanks for sharing about your self and your life, and in the process, providing me with my own private Easter.
May our dear Lord continue to bless us and accompany us in our journeys. Don't forget: Whatever roads we are traveling, we never travel alone. Just remember to look up and look around.
A blessed Easter to all!
In case you want to support the Pins of Light online ministry, kindly click on our EXTRAS below. 🙂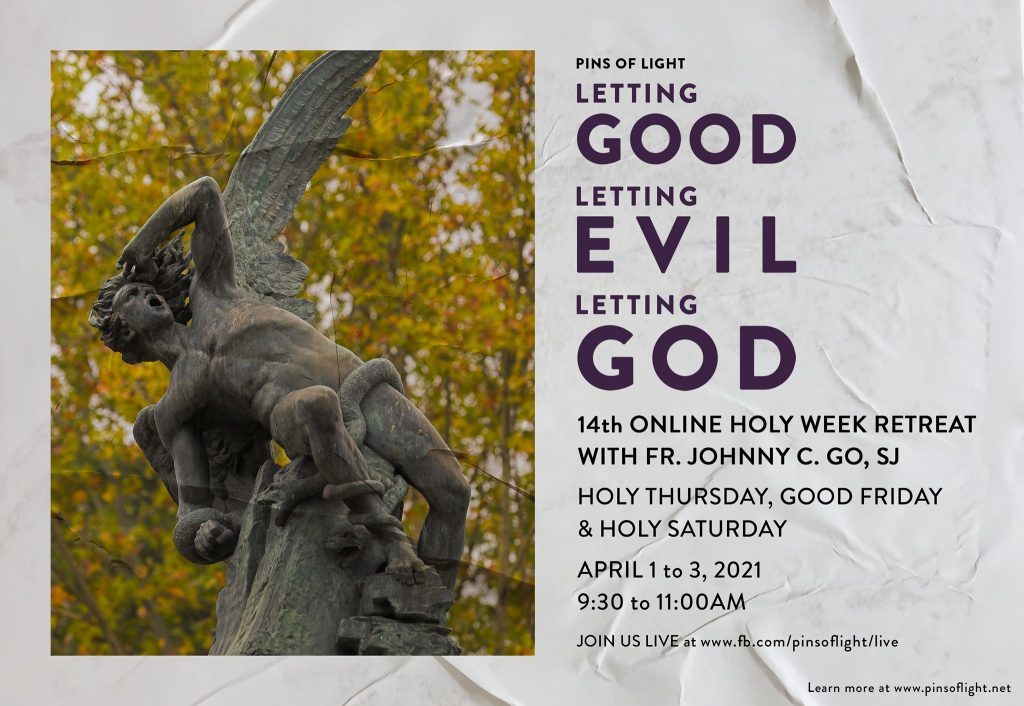 In case you'd like to watch last year's Zoom Holy Saturday retreat, "Letting Good, Letting Evil, and Letting God," click Part 1 and Part 2.