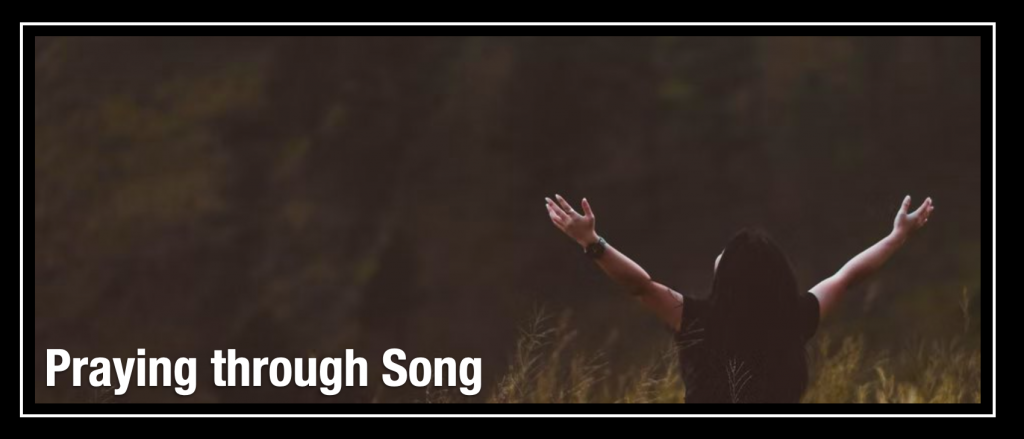 And now we come to the end of our three-day retreat. Before we close our retreat, let's look back at the past three days.
Holy Thursday was about the breaking of the bread, an invitation for us to prepare a longer table to include even our enemies and persecutors.
On Good Friday, we focused on the torn temple veil, the symbol of the removal of any separation between God and humanity. We've been challenged to do as Christ did–to turn the barriers in our lives into wide open doors.
Today, for Easter Sunday, we discussed the broken road of Emmaus–as well as the broken roads in our own lives–and how Easter transforms dead ends into mere detours. We are called to watch out for our own private Easter appearances that will show us where to find a new path–or build a new bridge.
For our final song, we have a song appropriately called "Bless the Broken Road" performed by Matt Boyd.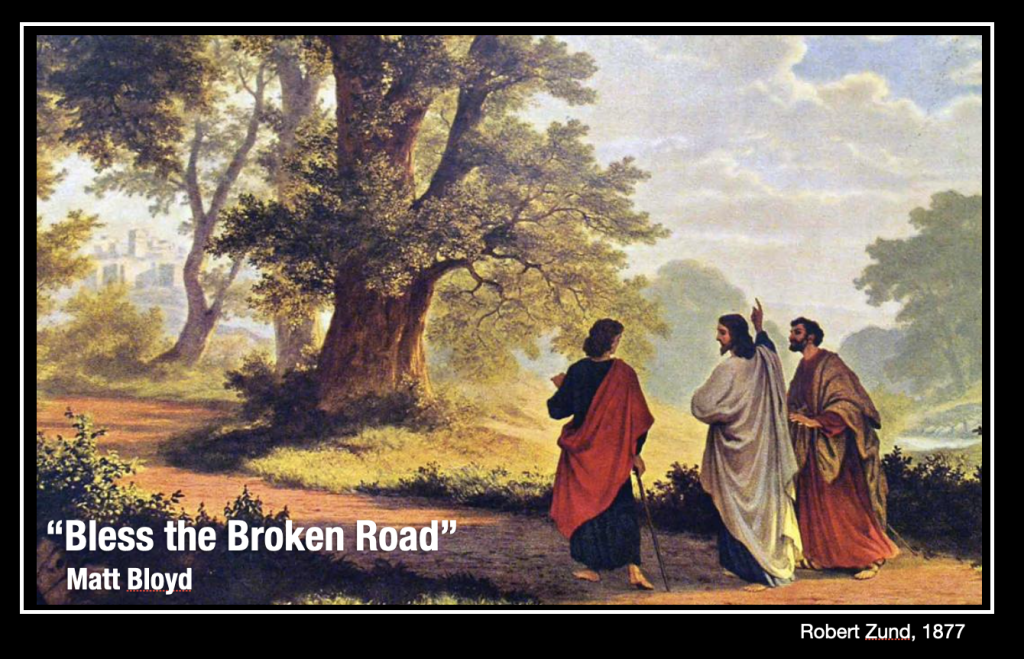 There are so many lines in the song that can speak to us:
…every long lost dream led me to where you are
Others who broke my heart, they were like Northern stars
Pointing me on my way into your loving arms
This much I know is true
That God blessed the broken road
That led me straight to you
Like the road to Emmaus, every dead end we encounter can lead to a detour to somewhere else, something even better than we could imagine.
With grateful hearts then, let us now close our retreat for Holy Saturday and Easter Sunday by blessing the broken roads in our lives through this song, grateful that each one can lead us to the Risen Lord.