Thank you for joining us again in today's retreat. We hope that you learned something, and–more importantly–that you were able to pray.
As always, we invite you to share any insight, question, or additional prayer that you might have in the COMMENTS section below.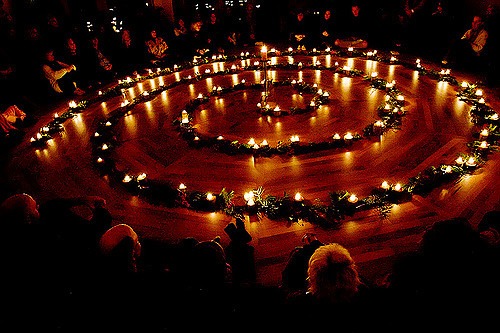 Again, you are not required to register your real name or email address. You may use a pseudonym if you wish. Our online spiritual directors will try to respond to your posts as soon as possible.
You are also invited to read your fellow retreatants' posts, respond to them, and especially to pray for them.
We also have launched a LIVE SPIRITUAL CHAT, and the response yesterday has been overwhelming. For those who wish to consult our online spiritual directors today, please be patient if they cannot immediately attend to you. Click here to go to the LIVE CHAT, and click the tab that says "ONLINE SPIRITUAL DIRECTOR" at the bottom of the page.
We hope to see you again tomorrow! Meanwhile, keep our virtual community of retreatants and online spiritual directors in your prayers!
Image source: flickr.com/photos/dougellis