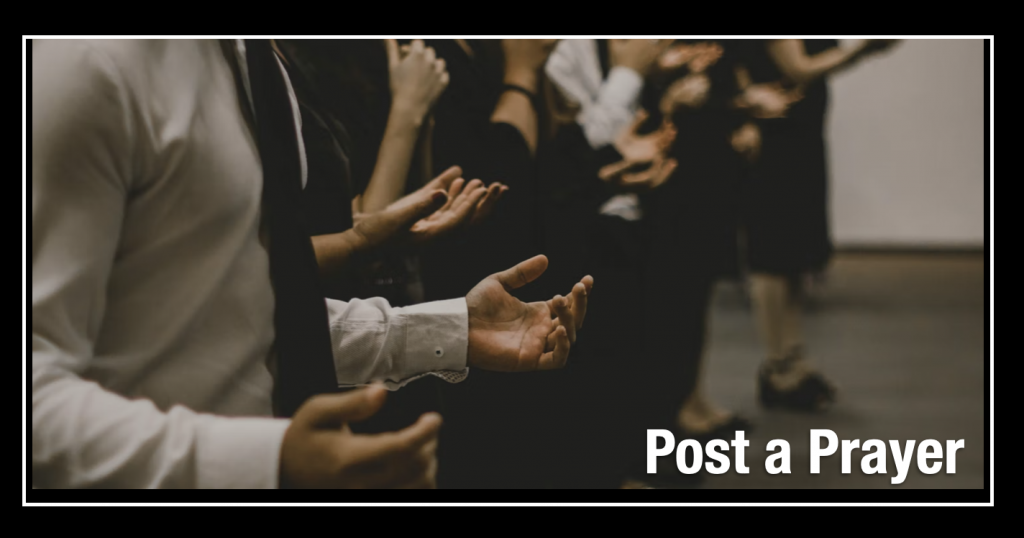 Thank you again for joining us on this Good Friday retreat.
Before you go, we once again invite you to post a prayer. It may be a prayer of thanksgiving for graces that you've received today. It may be a new realization about God or yourself, a deep experience during the retreat, or even a disturbing question that surfaced.
Or it may be a prayer of petition. Perhaps the reflections today brought to mind some people in your lives who are in need of your thoughts and prayers, and you feel moved to entrust them and their needs to the Lord.
Remember: When you post your prayers, you are sharing them with our online community and entrusting your intentions to our prayers.
You may also simply post a comment about your retreat experience today. Who knows whom and how your post can help? The Spirit truly works in mysterious ways.
See you tomorrow for the third day of our online retreat! Note that we have a BONUS feature after you post your comment below. 🙂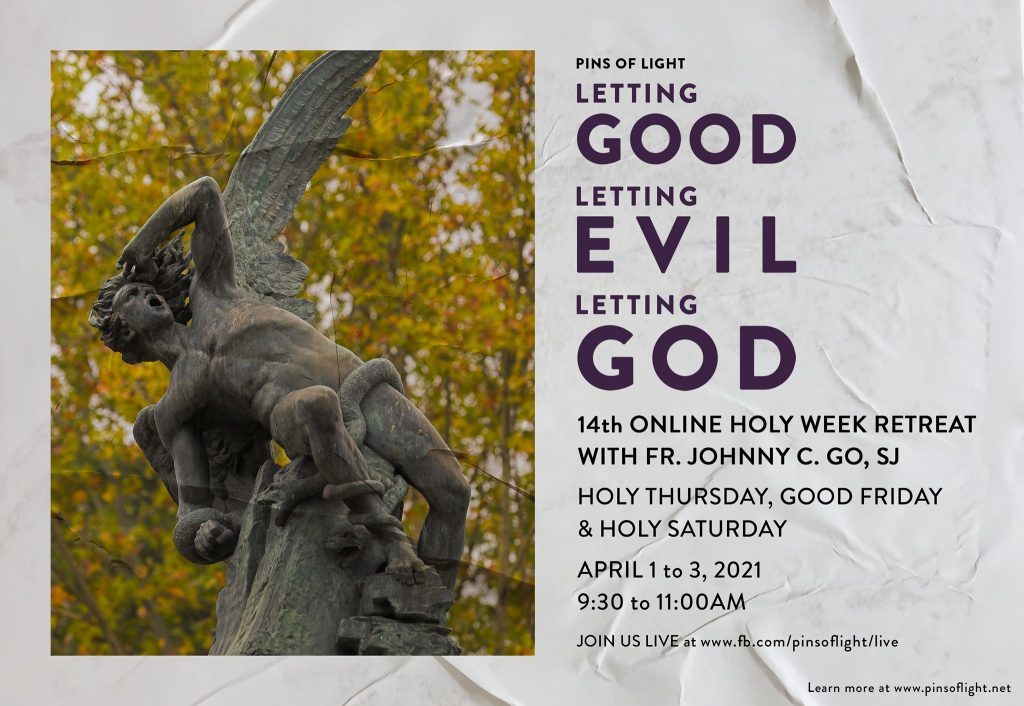 In case you'd like to watch last year's Zoom Good Friday retreat, "Letting Good, Letting Evil, and Letting God," click Part 1 and Part 2.