This 1603 painting by Caravaggio is called "The Entombment of Christ," portraying the moment when the dead body of the Lord is brought down from His cross.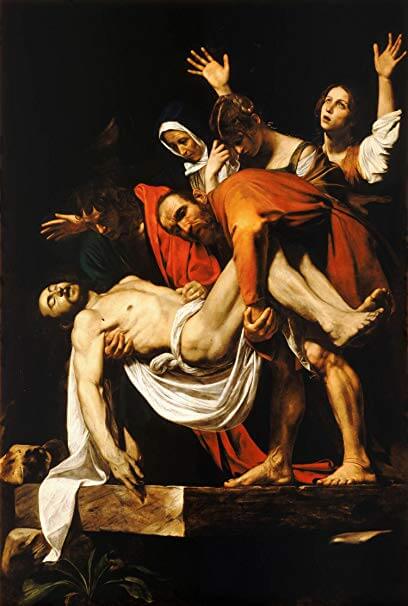 If you take time to gaze at its details, you will notice the varied expressions of the people around the cold lifeless body of Christ.
There is one whose face, half-covered in shadow, is crumpled with grief.
Another has his arms thrown up–is it in prayer or in helpless bewilderment?
Another is lifting His leg, but looks more like He's holding on to them for dear life.
Among them, of course, is Mary His mother: Is she calm because of a deep faith or numb with pain–or both?
The enemies of Jesus are not in the painting, but they must be jubilant, believing, at least for now, that they have won and buried the memory of Jesus forever.
The death of our Lord touches us in different ways. The worst possible reaction is probably indifference–which is probably how the majority of the world's population today might feel about that central and cruxial event in Calvary.
How about you? How are you feeling? Before we rush into Easter, stay with your feeling awhile. If it helps, give it a name.