We begin our retreat on early Easter morning with Mary Magdalene, one of the first to encounter the Risen Lord. Having discovered the empty tomb, she has told Peter and John, who run to the tomb to see it for themselves. Now she is left alone, and like Peter and John, hasn't quite understood what has happened.
Accompany Mary Magdalene as she stands outside the tomb, confused and still desolate over the traumatic execution of her Master. As the music plays, read this passage prayerfully, paying attention to the details of the scene, and imagining what she might be feeling all throughout.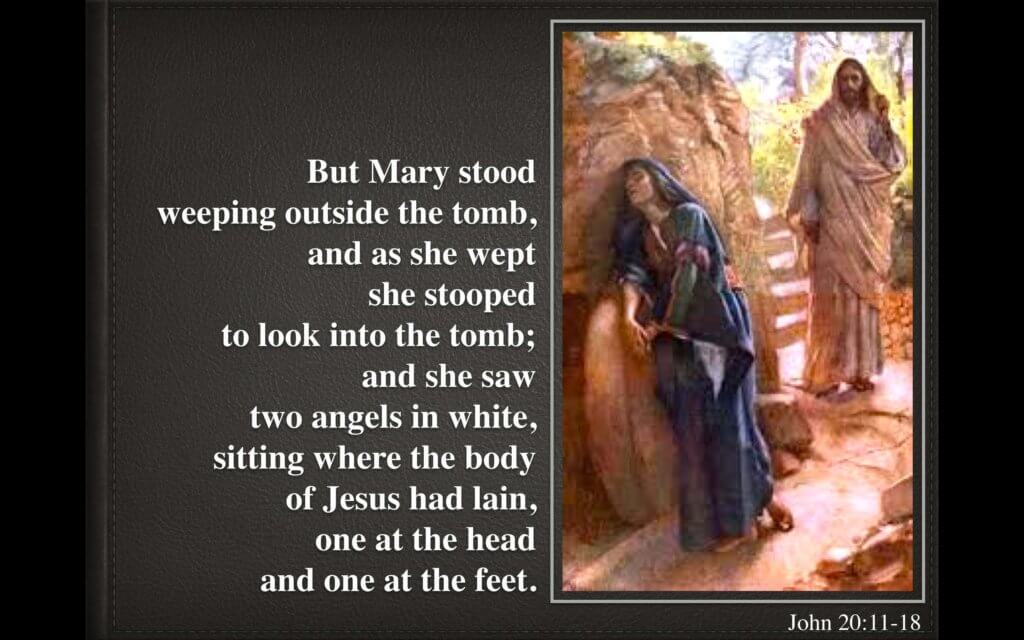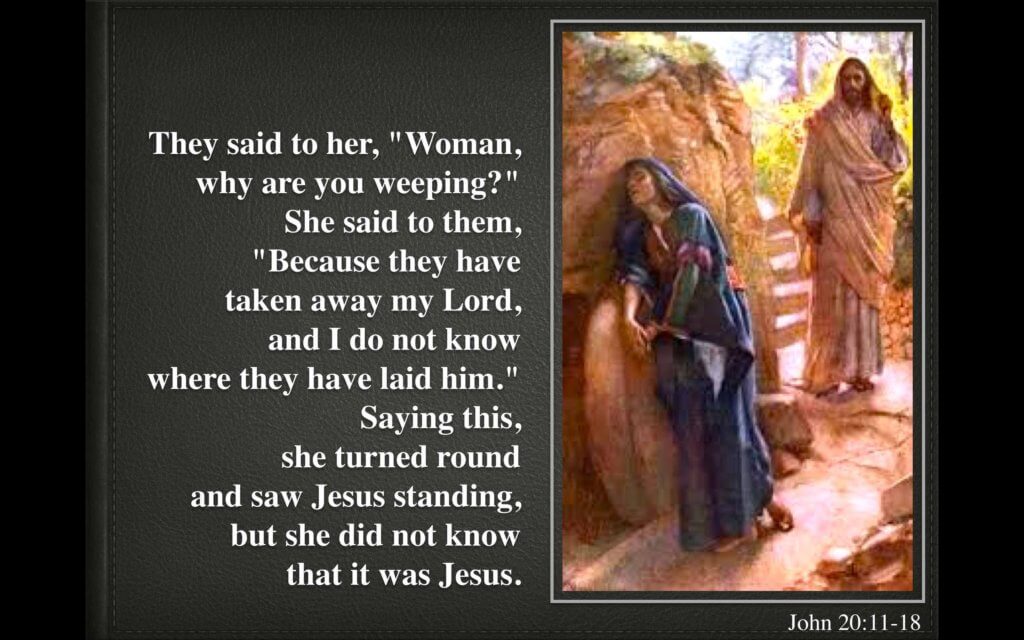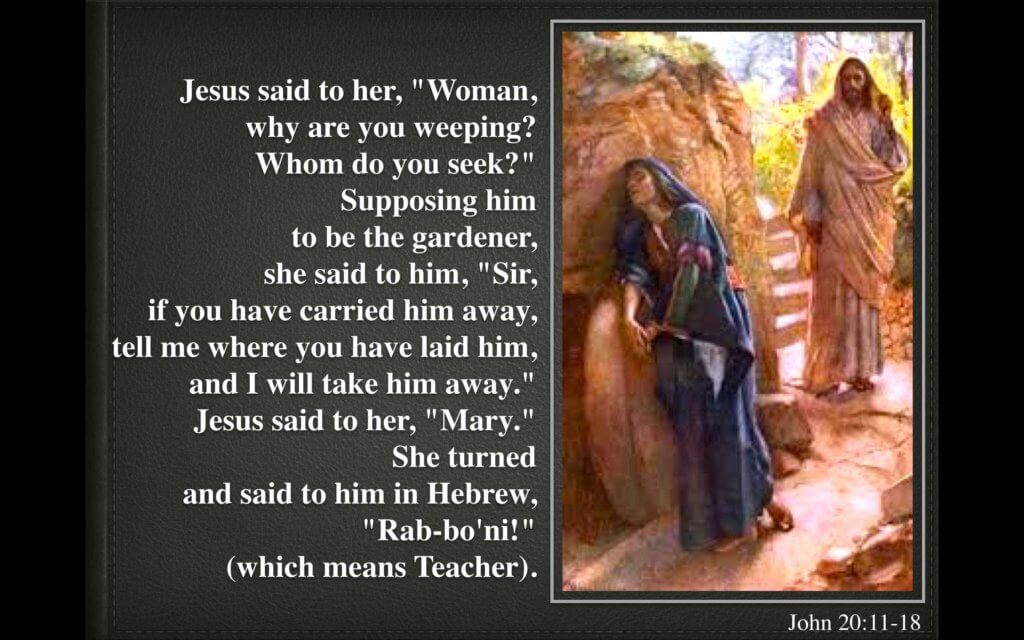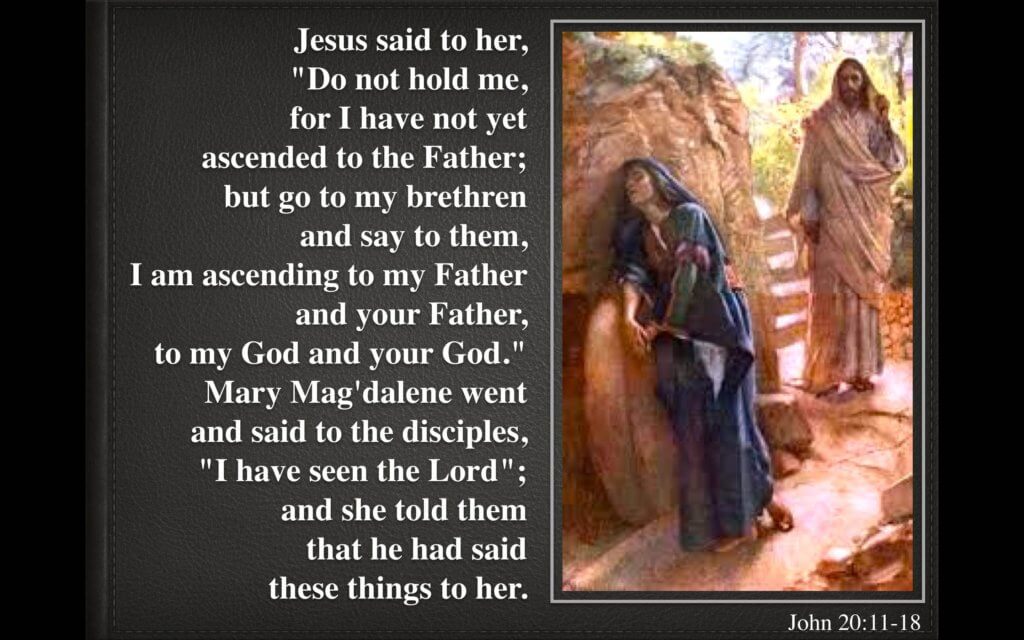 Whenever you are ready, proceed to the NEXT section.