Back in 1997, British singer Robbie Williams collaborated with Guy Chambers to write the hit song "Angels." Almost a decade later, at the BRIT Awards, the British public selected it as the best song of the past 25 years in British Music.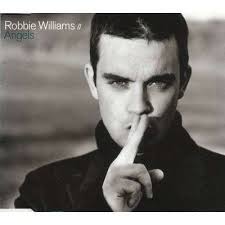 Ironically, the song isn't literally about angels. According to the songwriters, it's actually about our loved ones who have passed on but who continue to watch over us.  But for us, especially the way the refrain is written, it can very well be a prayer about angels:
"And through it all [they] offer me protection
A lot of love and affection
Whether I'm right or wrong
And down the waterfall
Wherever it may take me
I know that life won't break me
When I come to call, [they] won't forsake me
I'm loving angels instead."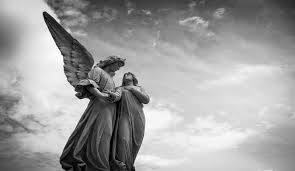 In Greek, "angels" (άγγελοι) literally means "messengers." In the Bible, whenever angels make an appearance, God usually has a message or a mission. Angels represent God Himself, His Presence, as well as the protection and guidance that He is constantly providing us.
Watch the music video of Robbie Williams' "Angels" and listen to the words, making them your prayer.
Allow the mood of the song to bring you to silence and to prayer.
Here are the lyrics:
I sit and wait
Does an angel contemplate my fate
And do they know
The places where we go
When we're grey and old
'Cause I have been told
That salvation lets their wings unfold
So when I'm lying in my bed
Thoughts running through my head
And I feel the love is dead
I'm loving angels instead
And through it all she offers me protection
A lot of love and affection
Whether I'm right or wrong
And down the waterfall 
Wherever it may take me
I know that life won't break me
When I come to call, she won't forsake me
I'm loving angels instead
When I'm feeling weak
And my pain walks down a one way street
I look above
And I know I'll always be blessed with love
And as the feeling grows
She breathes flesh to my bones
And when love is dead
I'm loving angels instead