Play this music as you prepare yourself for prayer.

Behold your heart and the world that it holds.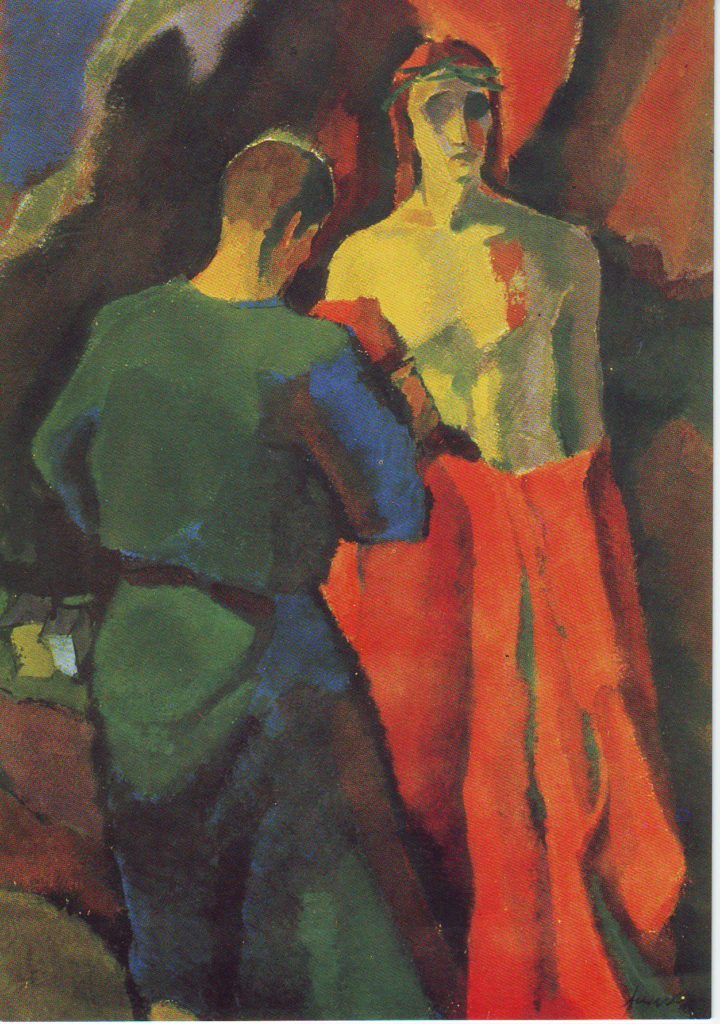 There's a lot going on here.
Scholars and historians say that unlike our crucifixes,
where Jesus discreetly wears a loincloth,
the Roman practice was, in fact, to strip the convicted men completely
and to crucified them buck naked.
There is a reason for this–
The Romans understood that the Jews were a modest people,
so what better way to humiliate their criminals
than this public exposure of their bodies?
This station is about stripping Jesus
not just of his clothes, but of his dignity.
This is about his humiliation and helplessness.
How did the Lord feel?
Did he feel an anger rising inside–as we would–
when he was violated?
What was going on inside him?
Sometimes anger is a moral response.
 Pandemics have a way of bringing out the best
and the worst in people.
We already know of so many
who have stepped up as heroes
and risen to the challenge
of saving lives and helping others
in so many ways.
Unfortunately, there are also others–
ugly men with uglier souls–
who have opted to take advantage of the crisis
to uplift and enthrone themselves.
Unfortunately, some of them wield undeserved power,
so that today, thanks to them,
when we contemplate Jesus
stripped naked and helpless,
we understand.
We know the feeling.
We know what it feels like to be violated,
to feel humiliated and helpless.
I wish we could mouth what the Lord said
while all that was happening to him:
"Forgive them, for they know not what they're doing."
Don't they?
Seriously?
Lord, we know that you are watching over us.
We pray that you will not abandon us.
We believe that as the Good Shepherd,
you will not leave your flock
at the mercy of wolves–especially with
"demons are prowling everywhere nowadays…"

Help us to hang on
and show us what we can do.
"Behold the Wood" (St. Louis Jesuits). Image for Station (Fratel Venzo). "Not While I'm Around" (Kiera Guloien)
Feel free to share your thoughts, questions, and prayers below.
If you wish, visit ENTRUST, our virtual prayer wall.
Post your prayer intention there.
Share your prayers with our global faith community.
Click HERE.