Play this music at the start of your prayer.

Behold your heart and the world that it holds.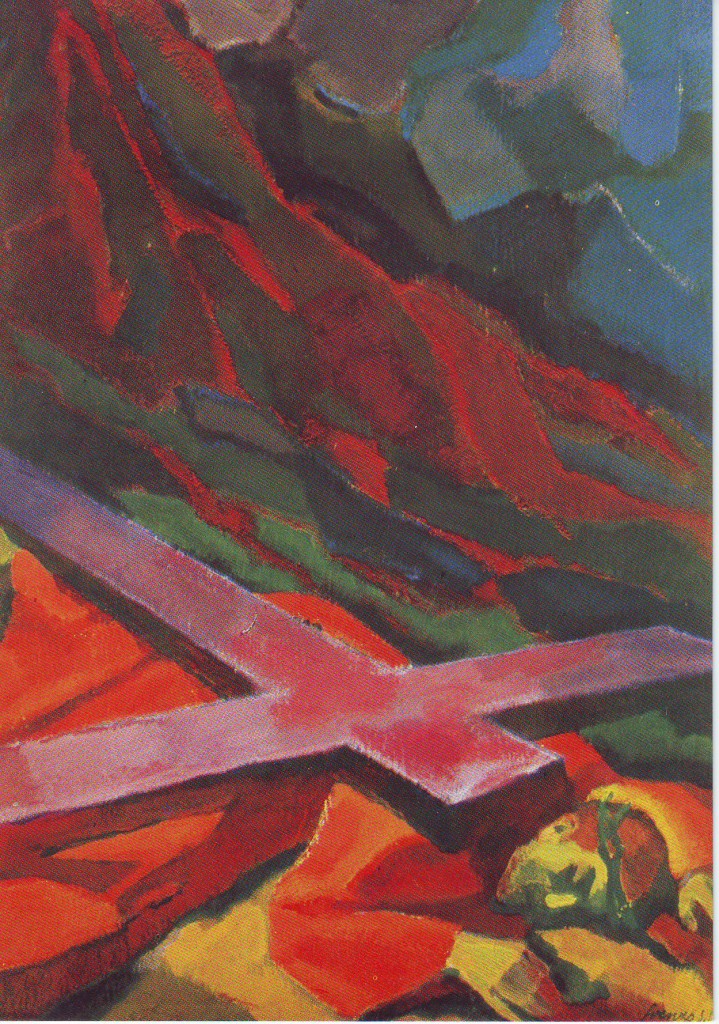 The third fall no longer came as a surprise:
When he found himself on the ground again,
he was no longer bewildered
that his body had let him down–
he had come to expect it.
This acceptance made a huge difference
because when he fell this third time,
he didn't have to take time
figuring out what just happened
as he found himself doing after his first fall,
or to spend all of his energy
resisting the creeping discouragement,
as he did the second time around.
So here we go again.
We know the drill by now: 
Get up.
Pick up your cross.
Keep going.
I went on a downward spiral the other day.
Again.
Well, it has been two weeks
of this global disruption.

Two weeks of daily bad news
and non-stop updates on scary statistics…

Two weeks of constant worrying
about friends who have tested positive– 
especially those hospitalized,
worrying about doctors and nurses working hard
and risking lives (Bless you all!),
–and worrying about my own possible symptoms (!)…

Two weeks of online Masses
and calls to every sort of prayer…

Two weeks of constant reminders
to wash your hands,
to observe social distancing…
Two weeks of artists coming together online
to make music and cheer us up (thank you!)…
Two weeks of every sort of claims
for cures and preventive methods…

Two weeks of helplessness and exasperation
over blatant ineptitude and corruption…

And two weeks of working really hard
to stay positive, to remain hopeful…
So I took another crash the other day–
and I gave my permission to do so.
It was okay, I told myself.
Our Lord reminds us today that what matters
is not that we never trip or fall.
What matters is that each day we keep trying
and do what the Lord kept doing on his way to Calvary:
Get up.
Pick up your cross.
Keep going.
Winston Churchill used to say:
"If you're going through hell, 
just keep going."
In short, don't give up.
So just in case you feel
you're on the brink of getting unhinged today–
or any other day, that's fine.
It's hard work to hope.
It can be exhausting to keep the faith.
So let's agree to go gentle on ourselves.
If you need to, grant yourself the permission
to take a fall, to crash,
or just to be sad–even if it's for the nth time.
But don't stay on the ground.
After a while… get up.
Pick up your cross.
And keep going.
We owe it to ourselves.
We owe it to those we love.
We owe it to the world.
"Behold the Wood" (St. Louis Jesuits). Image for Station (Fratel Venzo). "Tomorrow" (Jennifer Nettles)
Feel free to share your thoughts, questions, and prayers below.
If you wish, visit ENTRUST, our virtual prayer wall.
Post your prayer intention there.
Share your prayers with our global faith community.
Click HERE.