Play this music as you prepare for prayer.

Behold your heart and the world that it holds.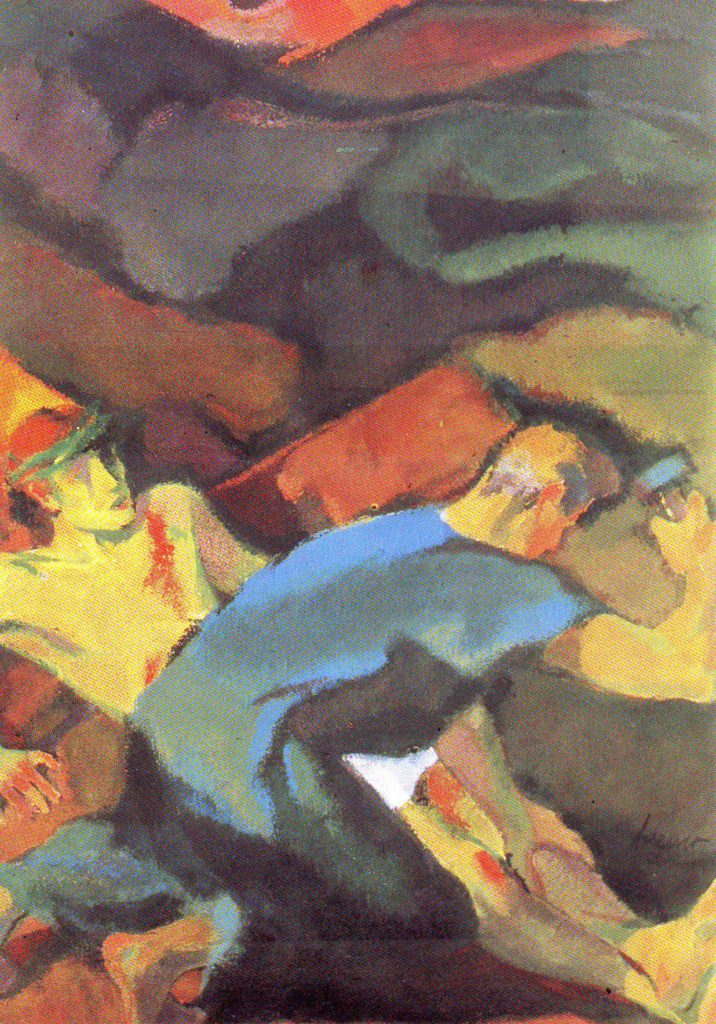 Handing himself over to his enemies
was an act of trust–
trust that his suffering and death
would actually lead to something good,
trust that his Father would not abandon him.
We can only imagine how difficult it was
to make this decision back in Gethsemane.
It's easy to pay lip service to doing God's Will
when it doesn't require much sacrifice.
But it's much tougher
when things start going wrong,
when the world begins to turn into a dangerous place–
That's how it was for Jesus then.
That's how it is for us today.
Nothing says "helpless" like a crucifixion.
To be crucified to the cross means no turning back.
Once he permits himself to be nailed to that wood–
both hands and feet–that's it.
But nothing also says "trust" like a crucifixion.
When Jesus stretched out his hands and feet,
he was surrendering himself and turning over his fate
not to the Jewish leaders and their mob,
not to the Roman soldiers,
but to his Father.
Jesus' prayer during his crucifixion
might have sounded something like this:
"Here I am.
I'm not sure what awaits me.
I don't know what you have in store.
But I'll hang in here."

Like the Lord, we're afraid.
Like him, many of us are heartbroken
because we've lost loved ones.
Many more are worried
about where to get food for their families tomorrow.
But unlike Jesus,
we didn't choose this crucifixion.
We never said we were okay with this pandemic.
But as we're being led to a fate we don't know,
could we bring ourselves
to say his prayer?
"Here I am.
I'm not sure what awaits uw.
I don't know what you have in store.
But I'll hang in here."
There's a line towards the end
of the song "One Day More"
from "Les Miserable"
that captures the spirit of this prayer:
"Tomorrow we'll discover
What our God in Heaven has in store
One more dawn.
One more day.
One day more."
"Behold the Wood" (St. Louis Jesuits). Image for Station (Fratel Venzo). "One Day More" (Les Miserables)
Feel free to share your thoughts, questions, and prayers below.
If you wish, visit ENTRUST, our virtual prayer wall.
Post your prayer intention there.
Share your prayers with our global faith community.
Click HERE.