This homily is based on Matthew 25:14-30.
Today's Gospel reading is known as the "Parable of the Talents." According to its usual interpretation, its moral lesson is: "Don't just preserve your God-given talents. Develop them!" To that, we can even add that we should also share our talents with others, in contrast to "burying" them and keeping them to ourselves. But what happens if we've been developing a talent, and then it turns out we don't have that talent, after all?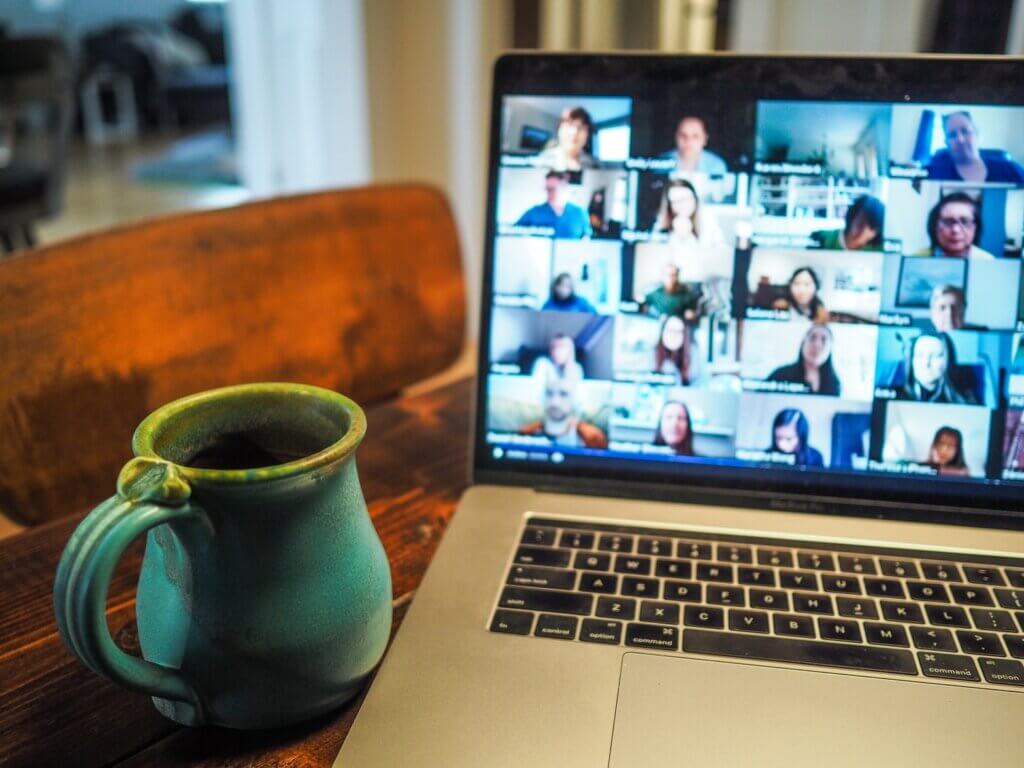 The other evening, I joined a zoom meeting with some friends, and I can't help connecting today's parable to the experience of that reunion. During the zoom session I met friends, some of whom I hadn't seen for a long time. As we chatted with one another about our lives, we celebrated the successes accomplished and virtually patted one another on the shoulder for the setbacks encountered these past years.
And of course, we engaged in a lot of reminiscing. When we graduated 25 years ago, the no. 1 song in the Billboard Top 100 was "Every Breath You Take" by the Police and no. 2 was "Billie Jean" by Michael Jackson. Sting hadn't yet gone solo, and Michael Jackson was very much alive and kicking. At the time we graduated, the top-grossing movie in the world that year was George Lucas' "Return of the Jedi." When we graduated, Ronald Reagan was the American President, and nobody then could ever imagine the stranger-than-fiction events we've seen in the White House. Back in 1983, when we graduated, Marcos was still President, and Imelda the governor of Metro Manila, and Ninoy was in Boston planning a homecoming in August.
When we graduated, we had such an assortment of dreams. I certainly did. Dreams for ourselves, dreams for the lives we were going to live, and even dreams for the world we were going to change. We dreamed of the careers we were going to pursue and the millions of pesos we were going to make. Some of us dreamed of that first bestseller we were going to write, or the hundreds of lives we were going to touch. We dreamed of that one special soul mate "somewhere out there"–the one single person we were going to love and spend the rest of our lives with, not realizing then that loving and living together unfortunately didn't always go together forever. We dreamed of the happy family we were going to raise, and all those adorable children who were always going to be obedient and well-behaved—long after their puberty. And of course, many of us, Martial Law Babies, also dreamed of the nation that we were all going to help transform.
It's been a long time ago. What has happened since then?
It turns out that these reunions are not only for renewing acquaintances or for rebuilding long-lost friendships. Reunions also offer a good excuse to examine our lives and the decisions we have made–and yes, to check whether or not we have, as the parable prescribes, developed and made the most of our talents. These meet-ups, especially during this global pandemic, provide an occasion for reviewing our dreams and for asking: "What has happened to those dreams of my youth?"
It's a helpful question to ask once in a while. If your life has been anything like mine, you will probably agree that dreams basically end up having one of three fates: First, some of our dreams do end up getting realized, and thank God, they do give us exactly the fulfillment they promise. Other dreams also get fulfilled, but they end up falling short, unable to grant the fulfillment we thought we would get from them. They turn out to be some kind of fantasy or sham. And finally, some dreams never get realized at all. Maybe they've always been the wrong dreams for us: They've never been meant for us, and so they have just never fallen within our reach. Or maybe they do get fulfilled, but for one reason or another, they don't last and as sometimes happens in this life of ours, eventually fall apart and die.
Hours after the Zoom meeting, I found myself zooming in on my dreams. I examined the state of my dreams, especially the dreams of my youth upon college graduation. After 25 years, here I am, a survivor of my broken dreams–but I'm still dreaming! I am grateful for the dreams that have been fulfilled. Ironically, I am also thankful for the dreams that have been unrealized because they have led me to other dreams. Some of them I've been able to revise–the broken, even shattered dreams that, thank God, I was able to abandon and replace with more feasible dreams, or sometimes higher dreams, but all of them more suitable to my talents. Someone once said that the secret to surviving a midlife crisis is the art of revising dreams. Believe me, it works. It certainly helped me survive mine—all six of them!
God, too, has a dream for each one of us. And his dream for us is, in reality–mystics and theologians agree–our deepest desire, the dream that we have been created for from all of eternity. It's up to us to find out what his dream is for us because that's how we will find our deepest joy.
This global pandemic and the relative isolation it brings gives us ample opportunity to step back and see the world and our lives from a unique perspective. Given the spaces it has created, we can see farther and feel more deeply–if we give ourselves the permission to: the much-hoped for, much prayed for change of leadership in the White House, the terrible loss and of people after the much-dreaded visitations of super typhoons… What does it all mean? And what does it mean for me and what revision of my dreams do they call for?
So today, join me in asking:  "What is the state of our dreams?  In our lives here and now, is it the season for revising dreams? For stretching them if only to include those who can't afford to dream?"
JOIN US IN OUR UPCOMING ONLINE ADVENT RECOLLECTION on December 3: WORK FROM HOPE.