This week we feature Fr. Jett Villarin's homily, which he delivered on the occasion of the profession of my final vows yesterday on the Feast of the Presentation of the Lord, 02 February 2019.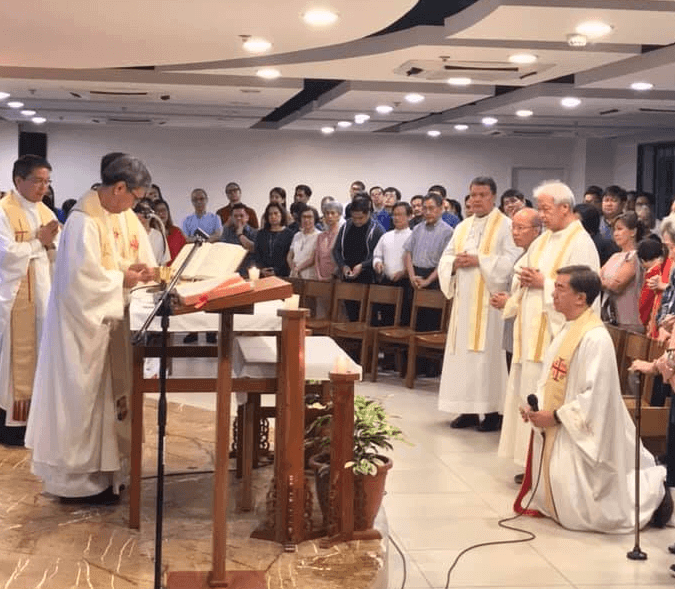 The weather has been quite cool these days. Some parts of the northern half of the globe are even in deep freeze. I have been asked if all this is because of climate change. The short answer is yes, with a quick qualification that weather is not climate. Climate is the average of weather. Surely, the outliers or extreme events (such as cold spells) affect the average. But shifts in the average or the normal will also affect the incidence of outliers or extremes. All this is just to say that climate change can be quite complicated.
Speaking of outliers, we Jesuits are outliers. Religious life, the vowed life, is an outlier. The life we have chosen to lead does not fall within the envelope of the normal or average or common. In the language of scientific paradigms, we are an anomaly, an extremity that cannot be explained by the prevailing theories and prejudice of the times.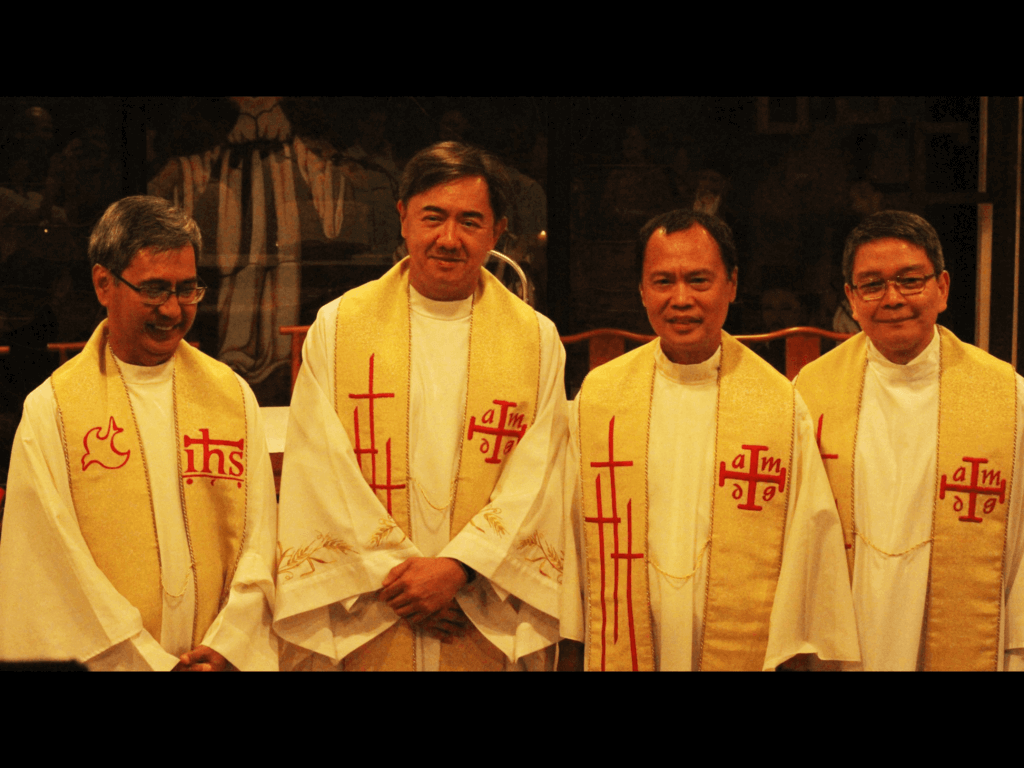 Why indeed do we choose to continue living this way? The Church is weary, Pope Francis laments. We are beset with scandals; we are assaulted from many corners, understandably and deservedly so. We are wearied by our wounds and weaknesses. We ask: does religious life, does the life of the vows set us up for failure? Why should we even say forever during this time of impermanence? What meaning do promises have in an ephemeral world that is constantly in flux, a world that allows itself to be defined by programmed obsolescence and expiration dates?
Twenty years ago, Johnny and I found ourselves in Japan. I was there for scientific stuff, while Johnny was working on a film on Francis Xavier. It was cold then and we did not bring enough warm clothes. And so we were told by our brothers in community to head for the basement of SJ House and look for old jackets left by old or dead Jesuits. I found a dark overcoat for myself and you Johnny chose a beige coat with brown feathers or something furry at the edges, with a fluffy hood to boot. So much for your taste in haute couture. I restrained myself and when I could not help it any longer, I remember telling you on the JR subway train that I am not used to walking Japan with someone in an Eskimo costume.
We Jesuits can wear all sorts of things. Even Pope Francis told us when he was here that the 40 elephants that welcomed him in Sri Lanka had better costumes than the 40 Jesuits who met with him here in Manila.
Why do we choose to stay inside this life? Because, for all our homelessness, we can find jackets in Jesuit basements, even hand-me-downs that can warm us for the cold outside. It can be warm inside this makeshift and shape-shifting home that is the Society of Jesus.
Many on the normal curve may not understand this kind of warmth inside. The average or conventional wisdom sees poverty, chastity, and obedience as a denial and deprivation of all that a person needs to lead a full human life. They say this kind of diminishment is not healthy or normal. Indeed, I have seen how religious life can turn some men into cold and bitter bachelors, bereft of joy.
That is a real risk. And we Jesuit outliers take that risk willingly. We profess these vows, never from a stance of strength or pride, but always from a confession of vulnerability, an admission of our own sinfulness, relying solely on the grace of God, who we have loved with our lives. We take these vows, hoping that these will not subtract the humanity from us. We try to live these vows, trusting that these will allow us to enter the lives not only of those in the mainstream but also of those at the edges of life, those with whom Christ our Lord identified himself, the poor and loveless and unfree.
Religious vows are not for everyone. For us Jesuits, the vows bring us closer to God and to his people. They lead us to lean on each other, forming ourselves as a band of brothers intent on serving others ad majorem Dei gloriam. The closer we are to God and his people, the closer we are to our own brothers, the warmer it gets.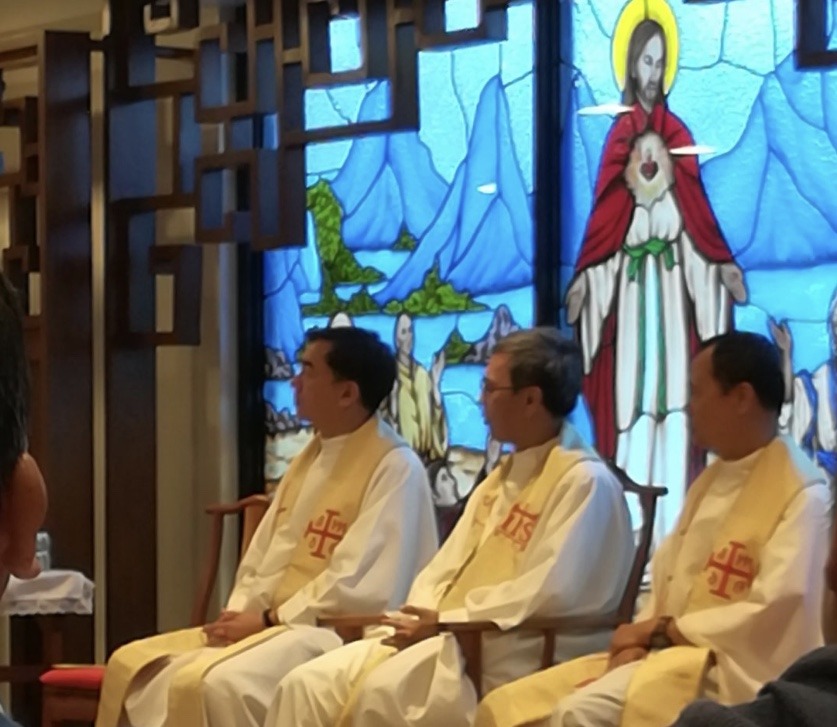 Back in 1998, during your ordination thanksgiving mass, right here in Xavier School, I distinctly remember praying for you Johnny and those ordained with you. I prayed to God for God to spare you the sorrow and loneliness and weariness that can take a toll on our life and mission of service. God's answer to my prayer was simple and stark: in silence, my gaze fell on the cross of his beloved Son.
I still keep the stampita of your thanksgiving mass, the one with the painting of Eugene Burnand, showing Peter and John on the way to the empty tomb, their faces against the wind, lined with anxious anticipation and hope. At the back of the card is an Easter prayer adapted from the Anima Christi, I Choose Christ in the World. Two lines from that prayer can be your prayer today: "I choose to breathe the Breath of Christ, the breath that makes all life holy… I choose the agony and sorrows of Christ to fill all my sufferings with meaning and power."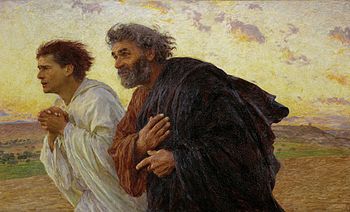 Johnny, you are a talented man, a person with many gifts, many options, and surely not loveless. You could have chosen other pathways well within the envelope of the normal. In your youth, three decades ago, on the occasion of your first vows, you chose nonetheless to live your life as a Jesuit. And now, midway through life, on this occasion of your final vows, we your brothers in the Society, we choose to accept the gift of your oblation, binding our lives to yours, trusting in all this that it is God who now gladly accepts what you are offering him today, God through his least Society who is now vowing himself to you from this day forward to eternity.
Today's feast of the Presentation of the Lord in the temple celebrates the simple act of offering ourselves to God. This joyful mystery reminds us how each one of us, in truth, is promised and consecrated to the Lord. Even if many on the normal curve may live as if they are not promised to anything at all, we continue to choose Christ in the world in the manner of Jesuits who have been promised and dedicated to the Lord.
We are outliers. We live our lives on the fringes and outer wings of the normal. We choose to live this way because of the warmth we have found even at the edges. By the grace of God alone, there is warmth to be given and received from this band of brothers. Johnny, let Shakespeare's words in Henry V be the words of the Lord for you today. Let your gaze fall on the cross of Christ and listen to him our King now telling you:
We few, we happy few, we band of brothers;
For he today that sheds his blood with me
Shall be my brother.


Photos courtesy of Jasper Martin SJ
Fr. Johnny's response is found HERE.