This homily is based on Mark 6:30-34.
Sometimes I feel like a scattered flock of sheep. Blame it on the workload, on endless deadlines and numerous responsibilities, on a lifestyle that does not create enough room for prayer and meditation, perhaps even on social media.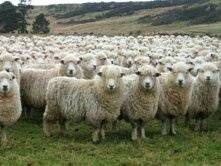 But there are days when I feel lost, running around like a headless chicken. Those days what I need is to hear the Shepherd's voice, to gather the scattered flock within me and lead me on the right paths.
It's not easy hearing the Shepherd's voice because we need to recognize it amidst the noise in the world. And it's even tougher when we can't hear our own inner voice, when we lose touch with our deeper selves. For this discernment of the Lord's voice is really an art of sorting out His voice from the many competing voices and noises within and around us—including our own.
This is a common affliction today; that's why mindfulness is such a buzz word. When you think about it, isn't mindfulness another word for the self-awareness and mastery that meditation and prayer bring?
So today, as the different readings remind us that God is Shepherd, let us make a simple commitment to make greater room for prayer and reflection, so that we may be able to reconnect to our deeper selves and in so doing, hear the Shepherd's voice.
What baby step are you willing to take today to move towards this direction?