Pins of Light is pleased to announce this year's online Holy Week Retreat: "CHOSEN: Stories, Silences, and Songs from Scripture"
Click HERE to join.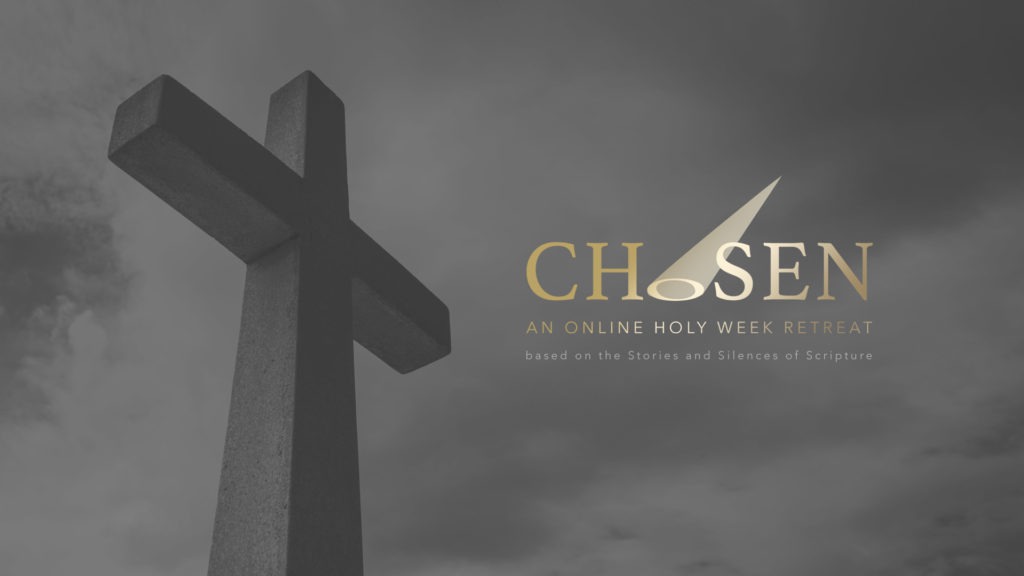 Now on its 11th year, this annual online Holy Week event gathers retreatants from different parts of the world as a faith community, praying together and sharing their reflections with one another.
This do-it-yourself retreat allows you to enter into prayer anywhere and anytime between Holy Thursday until Easter Sunday. Three modules will be made available, one for Holy Thursday, another for Good Friday, and the last one for Holy Saturday/Easter Sunday. All you need is about a 45-minute time slot per day: Just make sure you have that time just for yourself and for the Lord.
As in the past years, there will also be online Jesuit spiritual directors who will be available to respond to your questions and sharing during this year's online Holy Week retreat.
"CHOSEN: STORIES, SILENCES, & SONGS FROM SCRIPTURE" offers us one door to enter more deeply into the mystery of Holy Week by praying between the lines.
When we read Scripture, we are invited to read not only its words, but also the silences between the lines. When we pray over Scripture, we also need to "pray between the lines."
Scripture offers us rich and timeless stories, but we can enter into these stories only by putting ourselves in their characters' shoes. It takes imagination to think and feel what the biblical characters must have thought and felt. Only then can we appreciate their stories and struggles. We may even realize that they're not so different from us, after all, and that their prayers and questions then sound much like our own today.
Join us starting Holy Thursday at 8 am.