This homily is based on Luke 24:13-35.
There are times in our lives when we think it's best to pack up and leave. Things have gotten so bad, there seems no hope of recovery. The tunnel we find ourselves going through so long, the flicker of light at its end so dim, that we're tempted to turn back.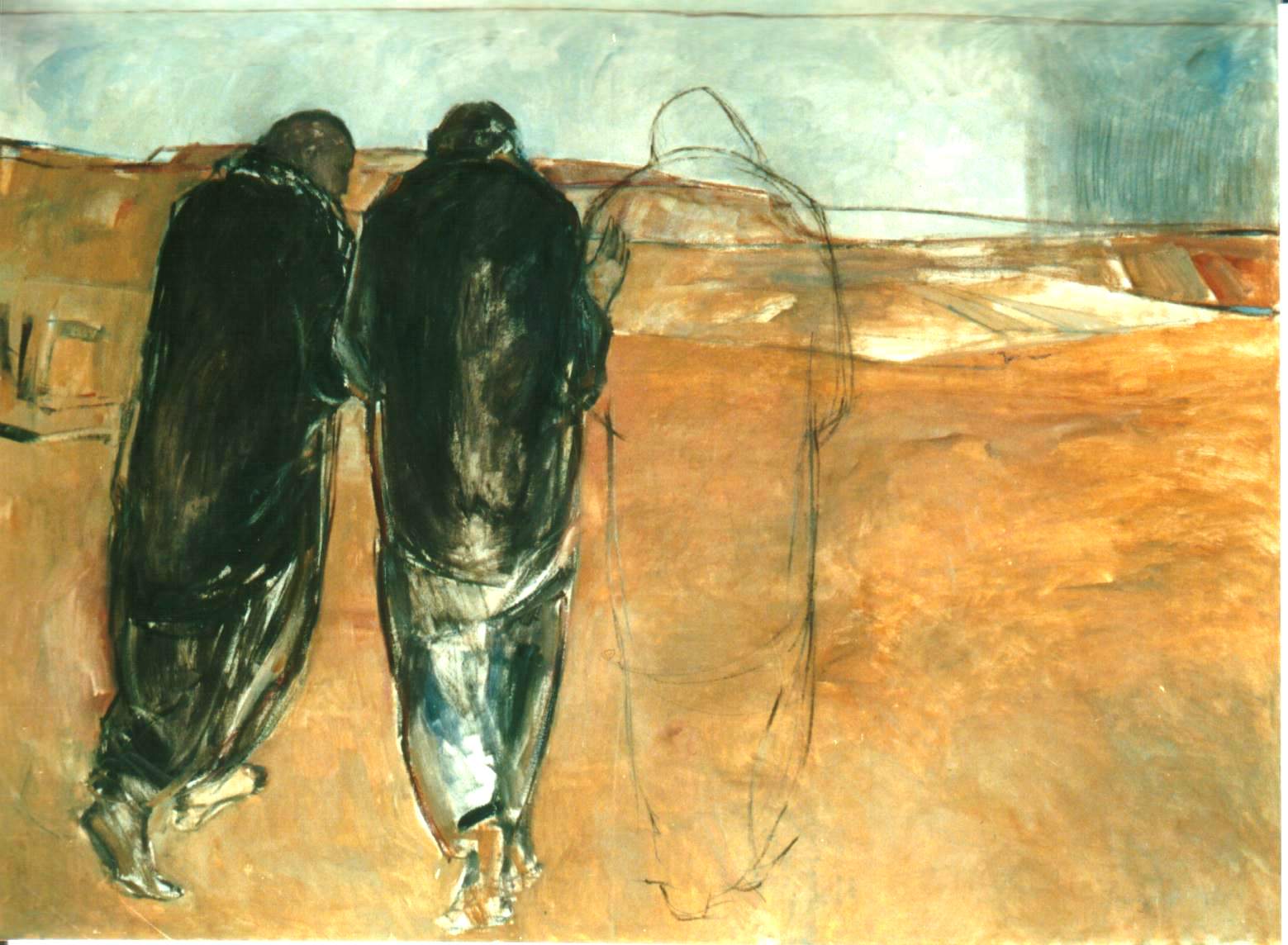 The disciples in today's Gospel reading have done just that. After the harrowing trauma of seeing their Master snatched away from them and crucified in the most cruel and humiliating fashion, they've decided it's time to pack up and leave Jerusalem.
"We had hoped," they tell the stranger they meet on the road.
A former English grammar teacher like myself immediately recognizes the tense as past perfect–a tense used to signify an action taken and completed before another past action. That hope is now gone.
This hopelessness is made even more evident by the fact these two disciples have heard the news from both the women and some other disciples who claim that their Master's tomb is empty. But all this resurrection talk has done nothing to resuscitate their hope.
The stranger, however, won't have any of it. He chides them and painstakingly explains Scripture to them, opening their eyes not only to what the prophets have said of the Messiah, but also–eventually, in the stranger's vaguely familiar act of bread-breaking–to who has, all this time, actually been all there in their midst.
The Risen Lord is the stranger who walks with us when we find ourselves in past perfect tense: those desolate moments in our lives when we've written the world off, when we've given up on ourselves, when we've grown tired of keeping the faith, when possibilities fail to ignite any flicker of hope in our exhausted, hardened hearts.
The Emmaus story reminds us that the Risen Lord will relentlessly pursue us even when we've decided it's all past perfect.