This homily, based on Luke 10:1-9, was delivered at the Oratory of St. Francis Xavier, Xavier School Nuvali.
What struck me today about our Lord's words to his 72 disciples is that he's "telling it like it is." He wants to make sure he's sending them off wide-eyed. He gives them clear warning of exactly what they're up against: Not only will the work be too much and they, the laborers, too few, but they are also certain to encounter hostility–like lamb sent among wolves–as well as experience rejection from the households they will visit.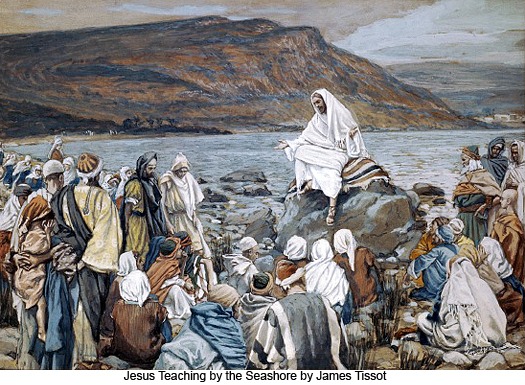 But despite these warnings, our Lord's overriding message to his disciples is: "Just do it anyway!"
It reminds me of a particular poster I first came across when I was living in London two years ago. A simple red-colored poster with an equally simple message seemed to turn up in almost every place I went. There was nothing striking about it except its highly recognizable design and message printed virtually on everything: posters, T-shirts, caps, and mugs. It said: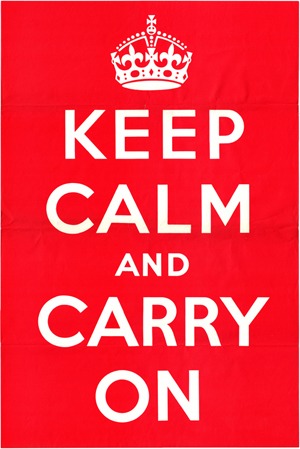 What was even more intriguing about this ubiquitous message was the slew of spoofs it had spawned. All you have to do is check on line. Just take a look at a few of the many examples: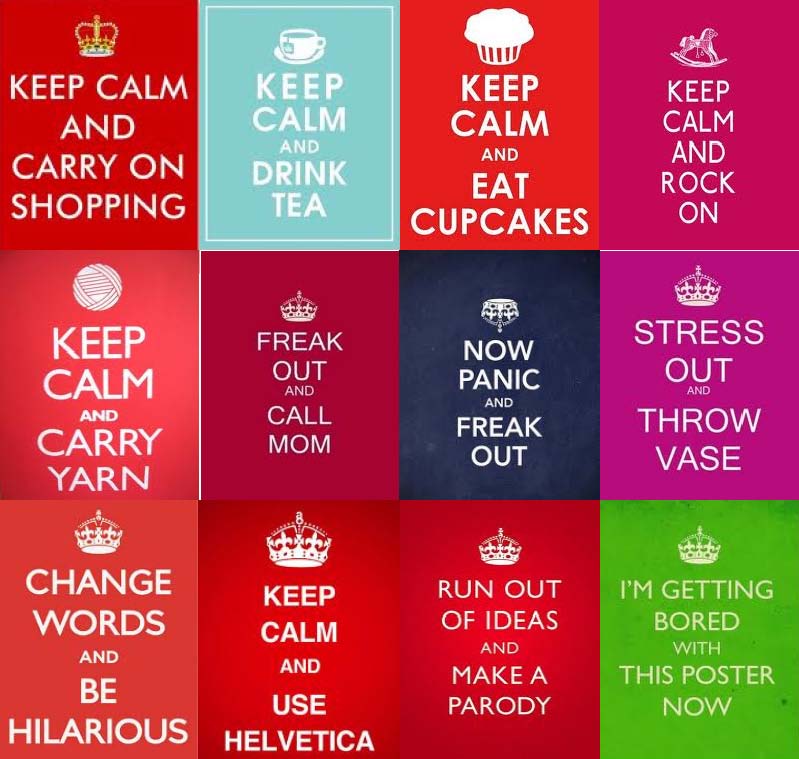 Here's my personal favorite: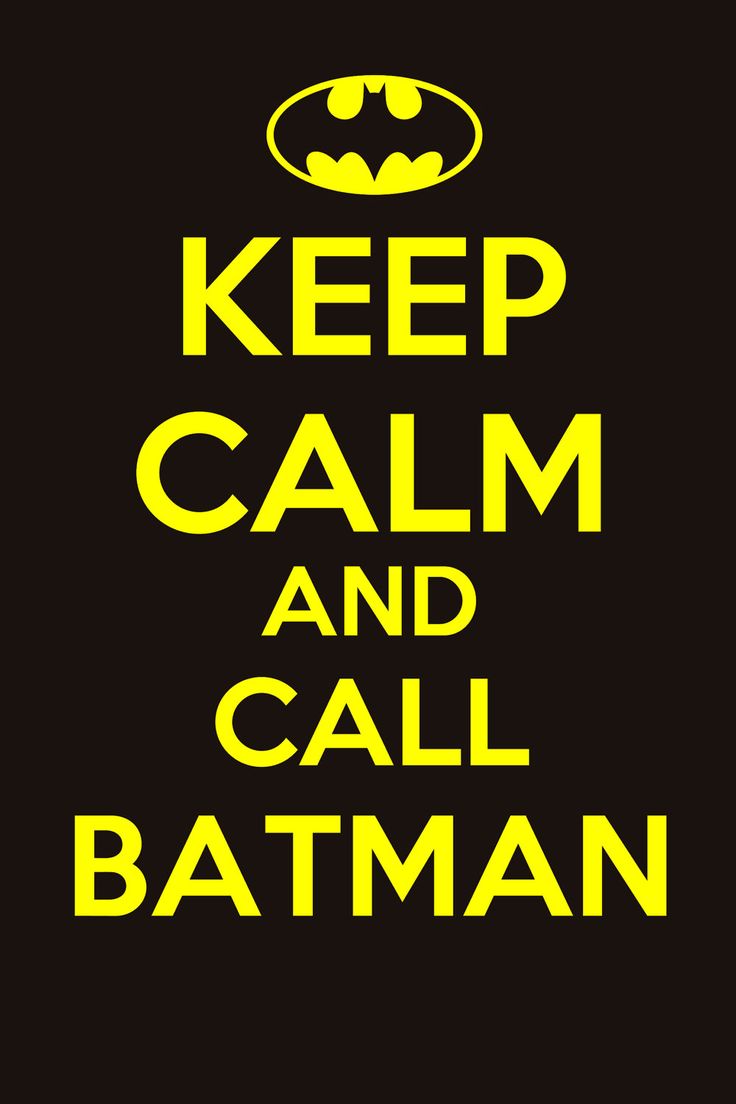 As it turns out, the original poster was produced almost eighty years ago, when the British government launched a "Home Publicity" campaign in 1939 in preparation for World War II. The Ministry of Information campaign was intended to raise the morale of the British people especially during the predicted German mass air bombings of Britain.
Over two million copies of the poster were printed, but it was never publicly displayed. It had, in fact, been completely forgotten because its stocks of unused posters were shredded for recycling as part of the Paper Salvage campaign to aid the war effort.
In 2000, however, one copy was discovered in a small bookstore called Barter Books. The owner, Mary Manley, liked it so much that she framed the poster and displayed it in their store. Their customers were so attracted to the poster and its message that soon copies were being produced and sold, giving birth to an entire industry!
One can cite many factors for its success: its high recall, maybe a kind of cuteness, or even its susceptibility to parody. But I think the real reason for its remarkable success is its timely–and timeless–message. According to writer Susanna Walker, the Keep Calm and Carry On phenomenon shows us a case of "an inspiring message from the past to the present in a time of crisis."
We can say the same about our Lord's message to the 72. His words speak to us today as he spoke to his disciples over 2000 years ago. Just look around: Our numbers in the Church seem to be decreasing. In many parts of the world, the Church faces hostility: Christians are persecuted, raped, and beheaded; church workers are tortured and murdered. In an age where the self blatantly comes first, the Gospel message is continually rejected in so many ways.
We need not look far. Just consider our own lives: Our resources sometimes feel like they're diminishing. There are dangers all around us, and there are times that all we experience are rejection and hurt.
Our Lord's message to us is timely and remains timeless: True, there are all these obstacles and difficulties, but just the same do it anyway. Continue to choose the right thing and do good for others. Live out the Gospel in the best way you can amidst all the turmoil and turbulence of the world. In other words–and for so many reasons, we so need to hear this today: "Keep calm and carry on!"