This homily is based on Mark 14:12-16, 22-26 on the Solemnity of the Most Holy Body and Blood of Christ. 
The intersection of Zhongxiao East Road and Dunhua South Road is probably one of the busiest in Taipei. I visited the city last month, and so much has changed since the first time I had lived there twenty years ago. For one, there is a great MRT system, and maybe as a result, the roads now have fewer motorcycles.
But that intersection? It has remained as busy as ever: Pedestrians congregate around the corners waiting impatiently for the lights to change, and the moment they do, we race each other to cross the street as the traffic light countdown begins.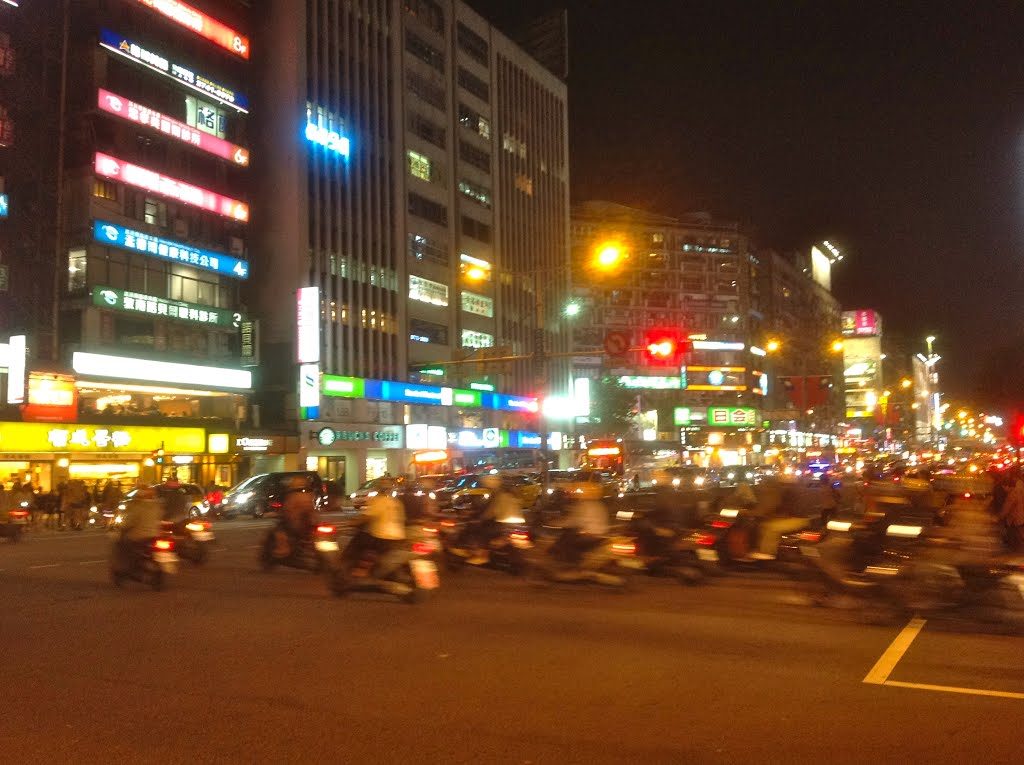 I suspect, however, that there is another reason why pedestrians are so uneasy standing around there waiting to cross the street. There's a street vendor there, a young man in a wheelchair, wheeled around by his mother. They approach you, and in the most respectful of tones offer you the tissue paper and cotton buds they sell. People more often than not turn them down politely; others simply look away or into their phones, frantically typing apparently urgent messages.
I admit to having done all of the above, feeling the same unease and even suspicion. Of course I blame it all conveniently on my Manila upbringing and my memories of incessant warnings about the operations of syndicate groups.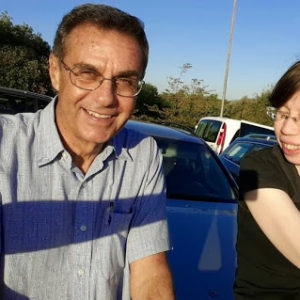 One night my good friend Father Jerry took me out for dinner. Father Jerry has spent most of his life in Taiwan producing religious programs and working in television. He is probably best known as "Jerry 叔叔" ("Uncle Jerry"), the host of a popular and long-running TV show years ago that taught English and was broadcast all over China.
After dinner that night we found ourselves waiting in the same street corner. And as if on cue, mother and son wheeled towards us and offered us their usual wares. To my surprise, Father Jerry turned towards them and began a conversation that actually sounded like they were old friends. Reaching into his wallet, Father Jerry bought a bag of cotton buds while asking the man about his health. I stood there in shock and in shame. As I looked into the beaming faces of both mother and son, I saw gratitude not so much for the purchase, which they certainly needed, but much more for the kindness and the personal interest so rarely given to them in that busy thoroughfare.
I also recognized what I had always been taught, but somehow never seemed to remember. It is what kindhearted, compassionate, and secret saints like Father Jerry are constantly aware of, but people like me fail to see because we are too anxious to cross our streets or too suspicious of friendly strangers. In that young man, who spends all day with his mother approaching strangers on the streets of Taipei, disguised in that sweaty broken body, is the holy body and blood of the Lord! All around us unfolds a liturgy of the world that can be recognized only with a little more kindness and compassion.
"I know them," Father Jerry later explained as we crossed the street. "There are several of them around here actually," he gestured to the general direction of other intersections in the area plied by similarly handicapped vendors.
"By the way, do you need some cotton buds?" he asked laughing. "I have too much!"
"Yes, you do," I said as I walked behind him trying hard to keep up.