AN INVITATION TO THE DESERT (Mark 1:12-15):  01 March 2009 (First Sunday of Lent)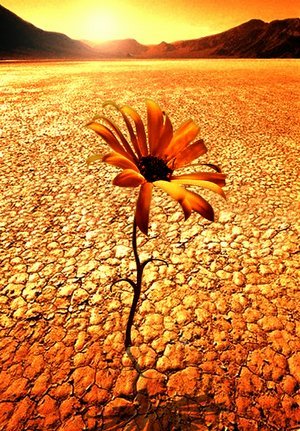 Lord Jesus,
Why did you decide to begin your public ministry by going through the desert?  I fear the desert.  I'm afraid of its barrenness and its bareness.  I'm scared of going hungry there.
Something about going hungry brings out the worst in people, doesn't it?  If it doesn't kill you, the deprivation–whether self-imposed or not–can make us irritable or resentful.  I'm afraid that if I go hungry and stay hungry, I may not like the "me" that I see.  What was your point in going to the desert–not to mention stayingthere for 40 days and 40 nights–anyway?
When you made your desert retreat just before your baptism, you met the Devil and were tempted by him.  I suspect that if I venture to the desert, the devil I find will be the devil in me.  But I'm not sure I'm in the mood to do that now!  There are so many tasks to perform and so many deadlines to beat!  The last thing I need is to see the face of the devil within.  It will not be a pleasant experience; it can be painful and quite threatening, based on my past encounters with him.
But today, the First Sunday of Lent, I can sense that this is exactly what you are extending to me–an invitation to the desert.  The baptism you desire to give me is neither a baptism of water, but a baptism of sun and sand.  This baptism will burn me and may leave me scarred, but when I think about it, that was probably your reason for going through the desert on your way to the River Jordan.
Lord, grant me the courage to venture into my desert–and to stay there this Lenten season.  Perhaps only in meeting myself and my demons in the desert can I meet you.
If you feel up to it, share a Quick Prayer with us!