'WHAT'S YOUR HALLELUJAH?' (Lk 1:67-79):  24 December 2007 (Monday)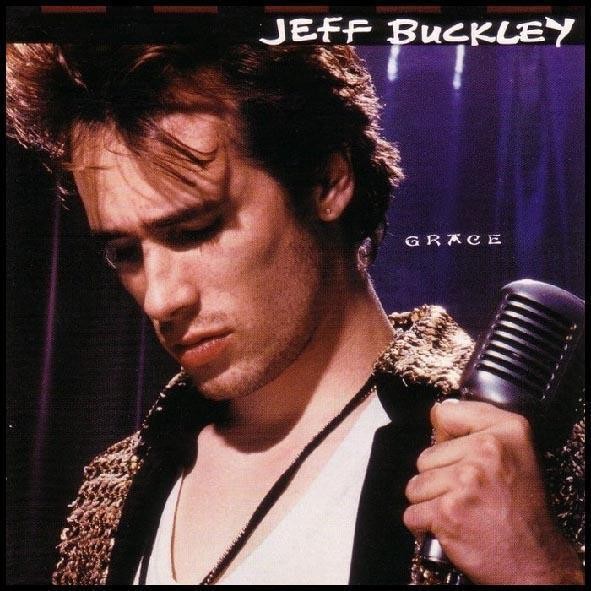 Reading:  www.nccbuscc.org/nab/122407.shtml
Sometime ago, while watching Aaron Sorkin's The West Wing Season 3 finale, a song caught my attention.  It was Jeff Buckley's cover of the Leonard Cohen's song, "Hallelujah."  Aside from providing perfect background music to the episode, the song was itself unforgettably intense.  I later got hold of a copy of the song and its lyrics.  
Only when I listened to the words more carefully did I appreciate the meaning of the song.  Although the song makes a lot of biblical references, it really isn't just about the usual religious expressions of worship and rejoicing we associate with "Hallelujah," but also about other kinds of hallelujahs found in everyday life.  There are, of course, the perfect hallelujahs like King David's, which "pleased the Lord."  But there also more earthly hallelujahs such as utterances of pleasure drawn in the heat of passion, as well as "cold and broken hallelujahs" when our loves go wrong.
Like the best of songs, the song is enigmatic and cannot be nailed to just one interpretation.  But its point seems to be that whatever life situation we're in, whoever we are, sinner or saint, we are capable of our own unique hallelujahs, and each hallelujah is worth singing and worth listening to.  Each hallelujah–perfect or broken, passionate or cold, holy or even unholy–can be a prayer.
Today's reading is one such hallelujah.  "Zechariah's Canticle" is one of the two songs in Luke's Infancy Narratives, the other being "Mary's Magnificat."  The lesser known of the two, Zechariah's song is nevertheless just as moving, especially if we know the story of the man who uttered this hallelujah.
Zechariah was a man far advanced in age, not without his share of disappointments and frustrations–especially with regard to his dream of having a son.  He thought his life was already behind him, and he was probably resigned to only having "more of the same"–just going through his daily routines, expecting to spend the rest of his life walking through the ruins of his broken dreams.  He had forgotten how to sing.
So what did God do?  He pulled the rug from under Zechariah's feet and surprised him by answering the prayer from the days of his youth.  The old man couldn't believe it–do you blame him?–and so we're told that the angel struck him temporarily mute, at least until his son John the Baptist would be born.
Some of us may consider this punishment rather harsh for an old man.  But others suggest that it might have actually been an act of compassion.  The angel might have realized that the old man had grown weary of praying and asking.  By taking away his voice, the angel was also telling Zechariah that he could for now stop praying and asking.  The prayer for a child would be answered even without his prayers.  The gift of a son would be given even without his asking.  That is why when his son was eventually born in fulfilment of the angel's promise, the first thing Zechariah did when he found his voice was to burst into this triumphant hallelujah that sang of God's faithfulness to his promises.  He learned to sing again!
I think a question we can ask ourselves today is:  "How about me?  What's my hallelujah?"  Given what's going on in my life now, what is the hallelujah that I can sing to the Lord?  What does it sound like?  Because whether perfect or broken, whether passionate or cold, whether holy or unholy, sing it we must.  Pray it we must.  Or have we, like Zechariah, also forgotten how to sing?  Have we also lost our voice?
Going back to the song "Hallelujah," I later learned that Jeff Buckley, who was a critically acclaimed singer, completed only one album "Grace" because he died prematurely in a drowning incident at the age of 30.  His own life, albeit brief, was his hallelujah, and at least while his music lasted, he sang it like there was no tomorrow.  And that's something for us to think about too.  While we still know how to sing, while we still have the voice, while we can, we should sing our hallelujah, whatever it is, like there's no tomorrow because one day, perhaps all too suddenly, there will be none.
(image:  www.agoravox.fr)
Note:  I have uploaded Jeff Buckley's recording of the song from the album "Grace."  I've also posted a video of an alternative–more spontaneous and heartrending–performance of the song from Buckley.  Here are the lyrics of the song:
HALLELUJAH
(courtesy of www.sing365.com)
Well, I heard there was a secret chord
That David played, and it pleased the Lord
But you don't really care for music, do you?
Well, it goes like this
The fourth, the fifth
The minor fall and the major lift
The baffled king composing Hallelujah
Hallelujah
Hallelujah
Hallelujah
Hallelujah
Well, your faith was strong but you needed proof
You saw her bathing on the roof
Her beauty and the moonlight overthrew you
she tied you to her kitchen chair
And she broke your throne and she cut your hair
And from your lips she drew the Hallelujah
Hallelujah
Hallelujah
Hallelujah
Hallelujah
Well, baby, I've been here before
I know this room and I've walked this floor
I used to live alone before I knew you
I've seen your flag on the marble arch
Love is not a victory march
It's a cold and it's a broken Hallelujah
Hallelujah
Hallelujah
Hallelujah
Hallelujah
Well, there was a time when you let me know
What's really going on below
But now you never show that to me, do you?
And remember when I moved in you?
And the holy dove was moving too
And every breath we drew was Hallelujah
Hallelujah
Hallelujah
Hallelujah
Hallelujah
Well, maybe there's a God above
But all I've ever learned from love
Was how to shoot somebody who'd outdrew you
And it's not a cry that you hear at night
It's not somebody who's seen the light
It's a cold and it's a broken Hallelujah
Hallelujah
Hallelujah
Hallelujah
Hallelujah