The "Parable of the Lost Coin" is sandwiched between the two well-known Parables of the Lost Sheep and the Lost Son. It is the most domestic–and least dramatic–of the three parables. No wonder it often gets lost and is arguably the most neglected of the three.
Read the parable, recalling a time in your life when you also lost something dear to you and was anxious about finding what you've lost.
[scribd id=305145952 key=key-HyMqRezuJVZkJlIoJbl3 mode=scroll]
Note: If you can't see the slide show, here is the text for the parable:
[8] "Or what woman, having ten silver coins,
if she loses one coin, does not light a lamp
and sweep the house and seek diligently until she finds it?
[9] And when she has found it,
she calls together her friends and neighbors, saying,
`Rejoice with me, for I have found the coin which I had lost.'
[10] Just so, I tell you, there is joy
before the angels of God over one sinner who repents."
Just to get an idea of what the parable is about, a silver coin at the time of Jesus was worth about a day's wage for a laborer. If you were the woman, how anxious would you be to find that one silver coin–considering you still have nine others?
The woman was certainly anxious enough to stop all that she was doing, even lighting a lamp to check every dark corner for her silver coin. She might have turned her house upside down in the process. And when she did find the missing coin, she was happy enough to run over to her neighbors to share the good news with them.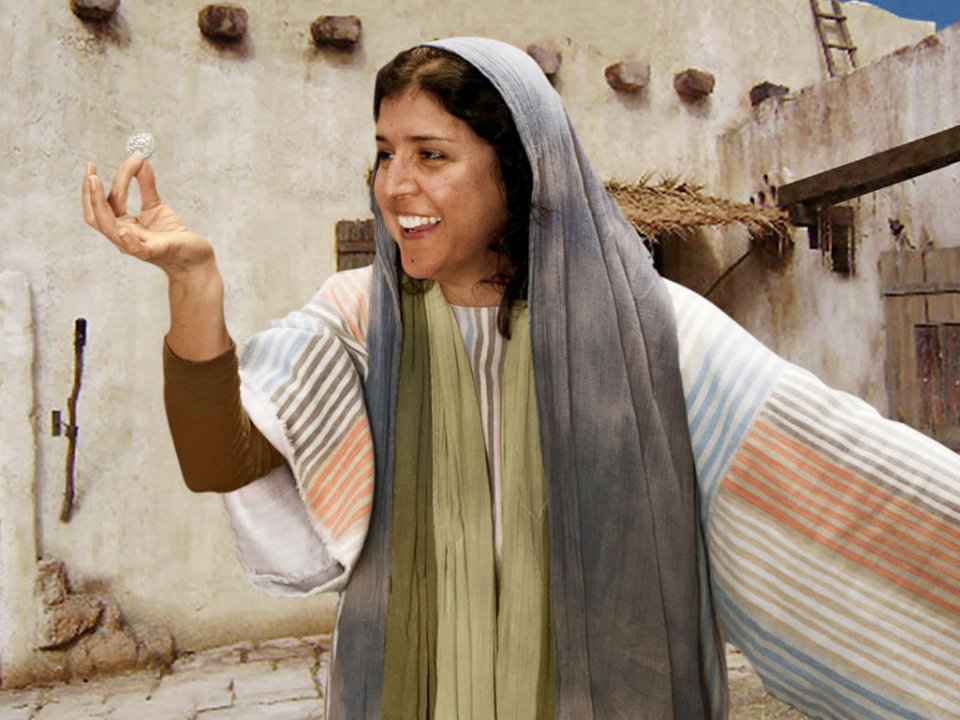 Clearly, for the woman, that one silver coin was no loose change that she could spare.
The message of the parable seems to be that for God, no one is considered loose change that could be spared. No one is dispensable. Every single person matters. And God would look into every possible corner to save each one.
The reason for our Lord's descent to the dead has everything to do with the value of every human person.
Image source: ucg.org