We have just revisited the stories of Zechariah, Joseph, and the Wise Men. We have also reflected on their encounters with angels.
Now let's look at the big picture, and reflect on our own lives. We have come up with six angelic invitations to the three biblical characters.
Which one or two of our "six Rs" do you feel you are being called to? 
Here's a summary of them: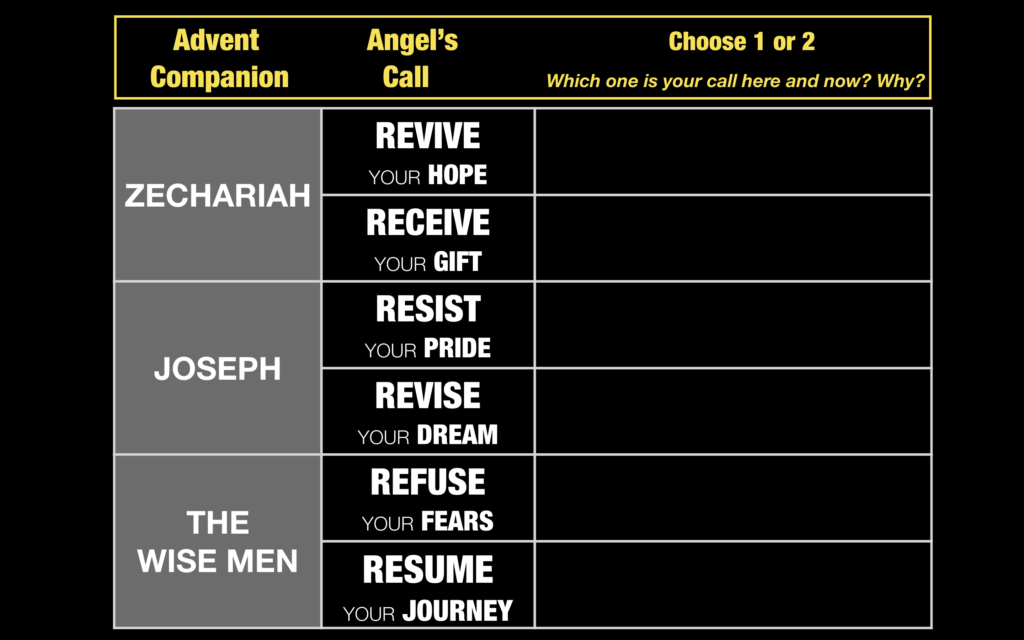 We invite you to journal in the COMMENTS section below by sharing with us your choices and your reasons for them.
Again, sharing is completely voluntary and confidential. We encourage you to share because the graces we receive are multiplied when we share them with others.
Play this music as you reflect and journal. Feel free to read the entries shared by your fellow online retreatants.
Music: Julian Lloyd Webber's "Music When Soft Voices Die"