This homily is based on John 20:19-23 for Pentecost Sunday.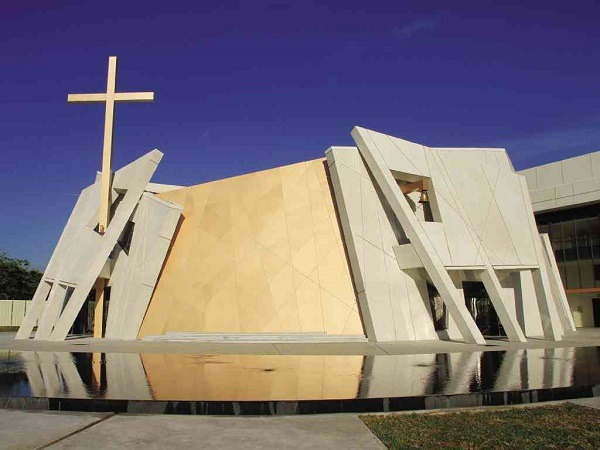 There is a mysterious, but beautiful stained glass window in the Oratory of St. Francis Xavier in Nuvali. There are over twenty such windows in that chapel, each one designed by artist Carlo Tanseco, and each one a piece of art in its own right. Every time I walk into the chapel, I never fail to be surprised to find myself suddenly bathed in the light and colors streaming through the windows.
Yet there is one particular window that you won't see unless you go into the reconciliation room, where it is installed behind closed doors. It's an image as mysterious as it is instructive because it teaches us a couple of valuable lessons about the Holy Spirit in our lives.