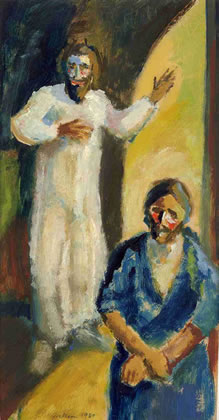 This homily was delivered on 29 March 2014 based on Luke 18:9-14.
We're all familiar with this short and simple parable of the Pharisee and Publican. Listening to the parable, we get the feeling that we've met these characters before. It's not just because we've actually heard this parable many times, but also because both the Pharisee and the Publican have made their appearances in other Gospel passages–though in different guises.
There is the Parable of the Lost Son, which seems like a straightforward enough parable about God's mercy until the understandably resentful–and also understandably self-righteous–elder brother shows up in the end, refusing to join his brother's welcome party, and in the process, revealing the Pharisee inside him.